"Losing a child is said to be the most devastating loss that anyone can endure. It goes against the natural order of life, and the forced separation between mother and child is not only devastating but also traumatic and something that is never really fully understood".
No matter the age of the child that you lose, from newborn to adult, the emotions you feel will be the same. It is the wrong way round to outlive your child.
You never expect to lose your children, no matter how old or young they are. The death of your child brings with it the loss of their future and all of their hopes and dreams. It can also bring an overwhelming feeling of guilt – as their parent you should have been able to keep them safe.
Whilst the pain of your loss may never go away, and each year brings new milestones and reminders that they are no longer with you, there are strategies to help you to heal from your loss:
Firstly, allow yourself to feel all the emotions the loss may bring; it is okay to allow these feelings to engulf you for a while.
Talk about your loved one. It is good to be reminded of the memories that you have.
Find a support group: people who have shared similar experiences.
Eat healthily. The temptation to eat junk food or not eat at all is strong.
Take control of the ways that you treasure your memories of your child by creating a memory book or box.
Stick together as a family and lean on each other for help, as grieving in isolation can often cause you to drift apart.
Don't try to get through this alone. Instead, seek professional support.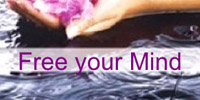 WORDS Suzanne Knowles
Support
Ways to self help
Seek Counselling
Meet with other bereaved parents
Heal through writing, crafts, talking.
Memory Box
Keep a diary
To read last month's article from Suzanne Knowles click here