Losing a loved one can completely turn our world upside down. We can go through a turbulence of challenging and difficult emotions as we negotiate the process of coping with grief and loss.
When we think about grief, our first thoughts are of the sadness we feel. However, sometimes the loss of a loved one raises unanswered questions or unresolved issues. Or it can unearth emotions such as anger, anxiety, depression, shame and denial – emotions we may not have experienced before and which we may struggle to comprehend.
We usually think of grief as a reaction to the loss of a loved one. But we can suffer the effects of grief as we move through a variety of life's obstacles – divorce, theft, redundancy, or the loss of a treasured item. If these things happen in succession, this can lead us to suffer complicated grief. To put it clearly, grief can happen whenever our safe and familiar world is rocked.
Navigating the different phases of grief alone can be very scary. When in the depths of despair, we can feel very lonely, even in a crowded room full of loved ones. Grief can be very isolating. We can put pressure on ourselves to 'get over it'. In our culture of a 'stiff upper lip', we can feel unable to publicly explore the emotions we are trying to deal with.
If you feel you've talked yourself out with those you know, and you want a listening ear, I can help. If you are suffering with other mental health issues, such as depression or anxiety, or you just want to work through emotions that you can't understand, then I am here to listen and support.
Gives you a safe space to work through the difficult emotions that you may feel unable to share with those close to you.
Helps you to have a greater understanding of the grief process and how it works.
Helps you identify with your coping mechanisms during those difficult times.
Offers support and empathy while you are identifying new ways of coping with life without your loved one
Helps you look at those areas that may be preventing you from moving through the natural grief process.
Helps you connect with life after your loved one and identify with the new normal that defines your future
WORDS by Suzanne Knowles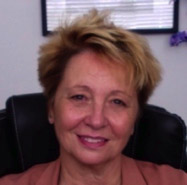 To read last month's article from Suzanne Knowles click here