Haven't read a book for a while? Maybe you don't think reading is for you, or you've just been too busy and forgotten to make time. World Book Night 2021 offers a perfect occasion to relax, curl up and enjoy a good book!
If you have children you probably already know about World Book Day. It's the much-loved celebration of books and reading held every March in schools and libraries throughout the UK and Ireland.
You might be less familiar with the adults' version: World Book Night, which aims to inspire more adults to read and enjoy books.
The 10th annual World Book Night will take place this year on Friday 23rd April. The theme is 'Books to Make You Smile', a suitable choice after the challenging year we've all had. Adult readers are urged to settle down with a feel-good book and experience the sense of wellbeing that comes with reading for pleasure.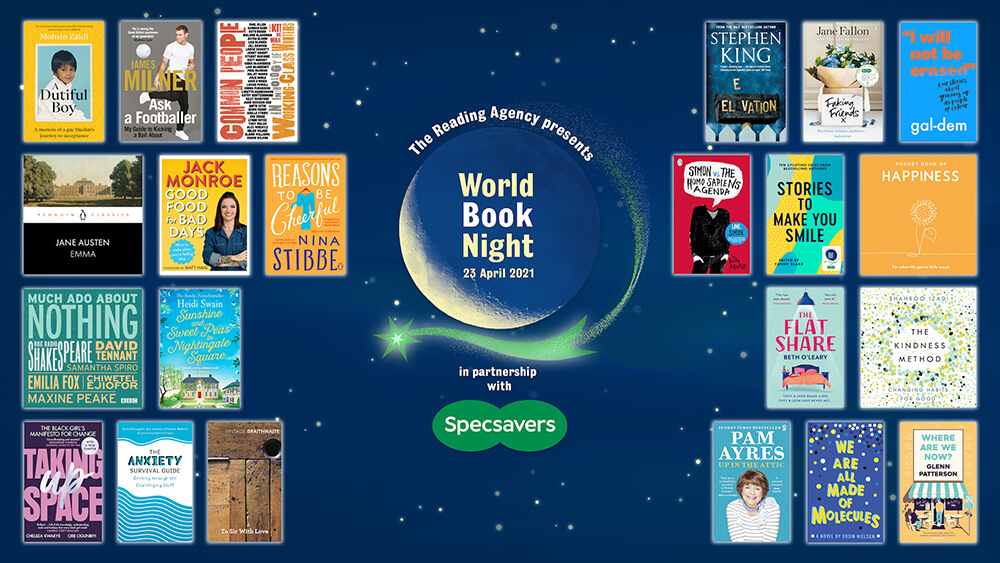 About World Book Night
World Book Night started in 2012 and is run by The Reading Agency, a charity dedicated to promoting the benefits of reading. They are encouraging everyone to mark a Reading Hour of 7-8pm on 23rd April. Enjoy a book by yourself or with family, or get together online or safely in person (keeping within the latest restrictions) with a book group or friends to discuss and celebrate the power of reading. It could be just the right night to hold a Zoom dinner party and exchange favourite book titles!
Naturally local library services love to support World Book Night, and Cambridgeshire Libraries are no exception. Normally they would hold special reading events in libraries, but with Covid safety restrictions still in place they are taking the celebration online this year. Look for @CambsLib social media campaigns and join in by sharing the names of books that make you smile; or register for free to listen in to some happy reading selections, read aloud by library volunteers at two special Read A Little Aloud Online meet-ups. These will be held at 2pm and 7pm on 23rd April. Contact RALA.Online@cambridgeshire.gov.uk for more details.
Choose a Book to Make You Smile
If you can't decide what to read on World Book Night, you might want to pick from one of the mood-boosting titles suggested by The Reading Agency (worldbooknight.org/books). You can also look for ideas and make reservations on the Cambridgeshire Libraries website. Libraries are set to open for managed browsing from mid-April, so you can drop in to choose from a 'Books to Make You Smile' display. Or you can request some happy reading via the libraries' Select & Collect service. Put in a request by phone (0345 045 5225) or online and your local library staff will pick out suitably cheering titles for you. There is also a huge range of e-books and e-audiobooks available on the library catalogue – download one for free and get reading right away!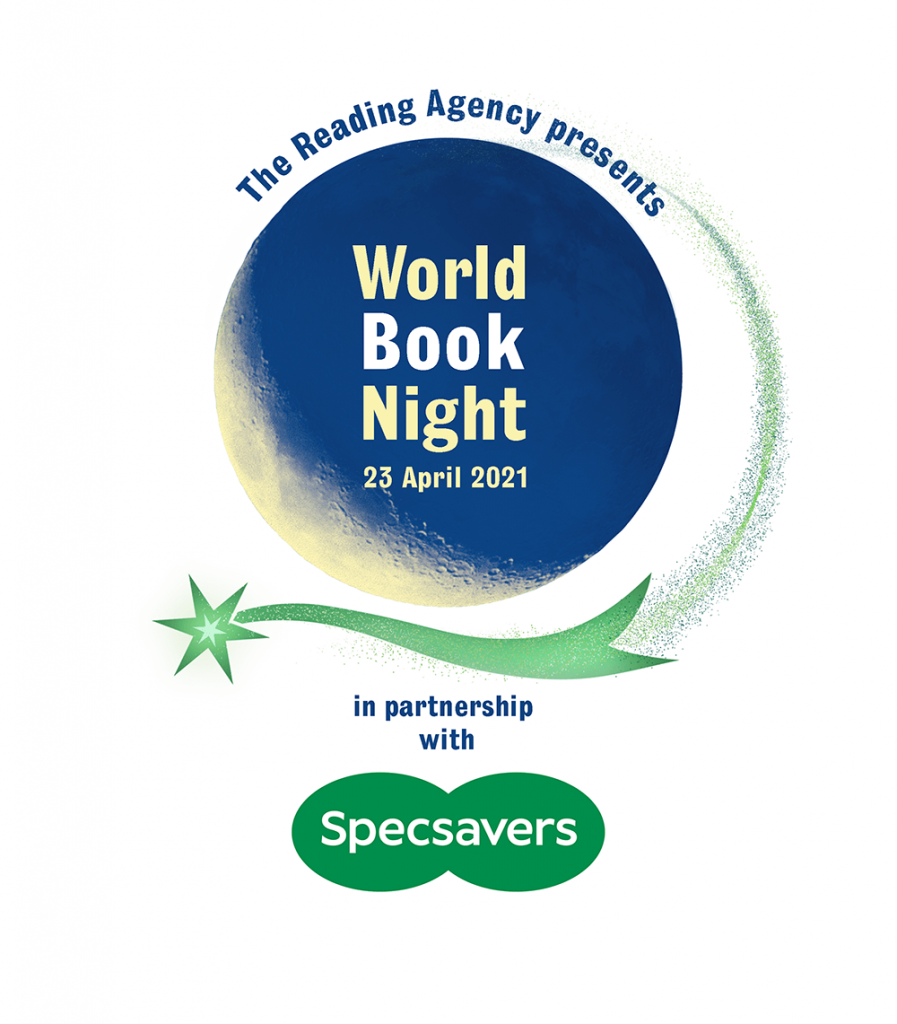 However you celebrate, enjoy World Book Night. Happy Reading!
World Book Night 2021 is organised by The Reading Agency in partnership with Specsavers.
Read about some of the fantastic online services available from Cambridgeshire Libraries