Growing up, I always knew I wanted to work with children, predominantly those who struggled with their mental or physical health. It took me a while to get into a career that enabled me to support young people, but when I did, I loved it.
I have always been mindful of others. I truly believe that we all deserve support in our life, no matter what our issues or current circumstances. And we are all different for a reason, something that we forget so very often and that isn't taught. Independence and a love for our own abilities needs to become something natural. In an ever-changing world, it is very important to be able to self-praise and to find our strengths and abilities. No two of us are the same, and why should we be?
Supporting children through difficult times
Working with young people to help them understand and accept who they are is really important to me. Enabling them to build on their own confidence and abilities through some of life's tough times and to begin to understand their feelings creates a positive relationship between the therapist and the child.
Holding space and standing by a child's side while they begin to make positive changes in their life is important. I only wish that when I was a child I knew what I know now. Things would have been very different. But I am now in a position to share that knowledge with those who need help and support.
Hummingbird Hypnotherapy works with young people from the age of five, both online and face-to-face. This includes one-to-one support for children with additional and emotional needs.
If you are looking for support for your child, please get in touch. Hummingbird Hypnotherapy offers a FREE initial consultation for all new clients.
For further information you can go to www.hummingbirdhypnotherapy.co.uk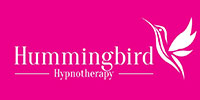 To read previous articles from Hummingbird Hypnotherapy click here