Spaghetti with Pea Pesto and Asparagus is such a tasty and vibrant dish, with one of my favourite seasonal ingredients – asparagus.
It's also so quick and easy to prepare for one of those days when you want something you can make in 15 minutes.
200g frozen peas
2 tbsps flaked almonds
1 clove garlic, crushed
Half a bunch of basil, leaves only
60g feta cheese
100g Greek yoghurt
Half a lemon, juice and zest
6 asparagus spears
150g wholewheat spaghetti
2 sundried tomatoes (optional)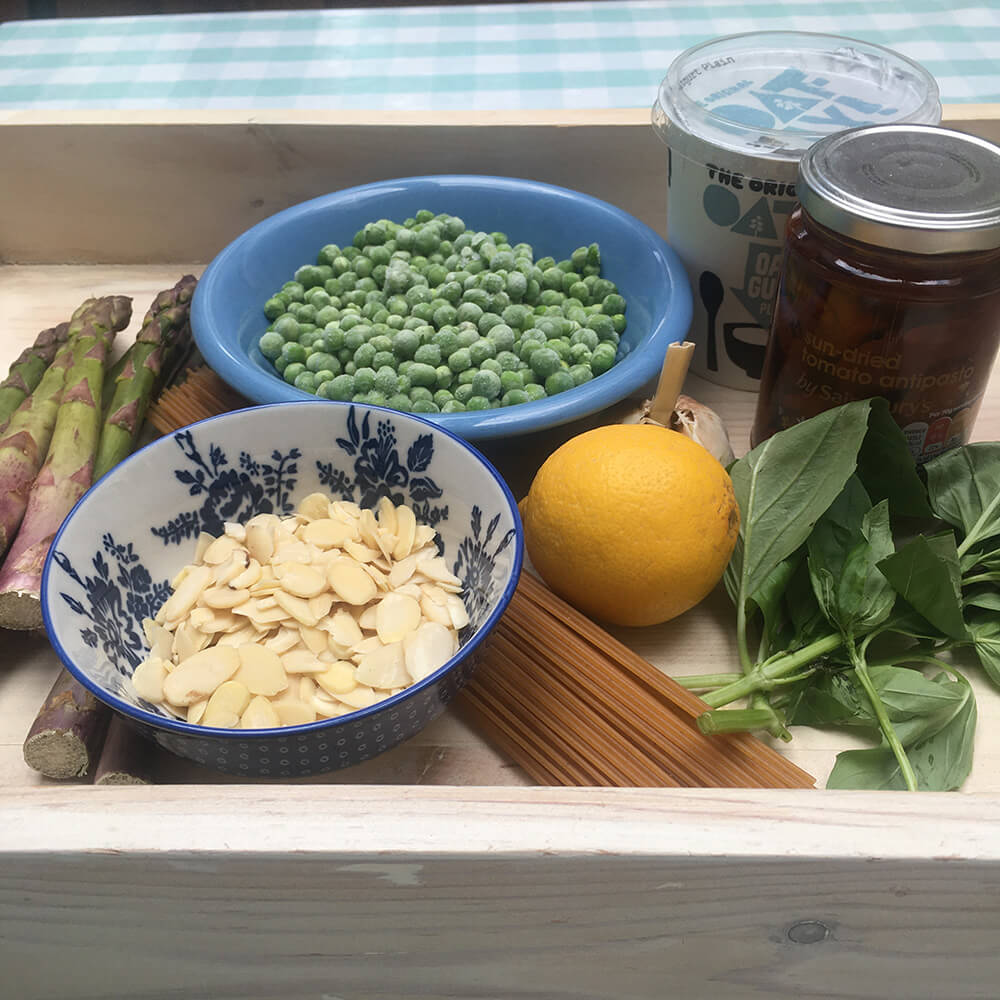 Put a pan of water on to boil. Put the peas in a metal sieve and leave over the pan until they have unfrozen, then put them aside.
Take the asparagus spears, break off the ends and discard. Put the spears in a steamer over the pan to steam for about 5 minutes, so they are cooked but not too soft. If you don't have a steamer you could use the metal sieve again and cover it with a saucepan lid. Run some cold water over the asparagus so it doesn't continue cooking and set aside.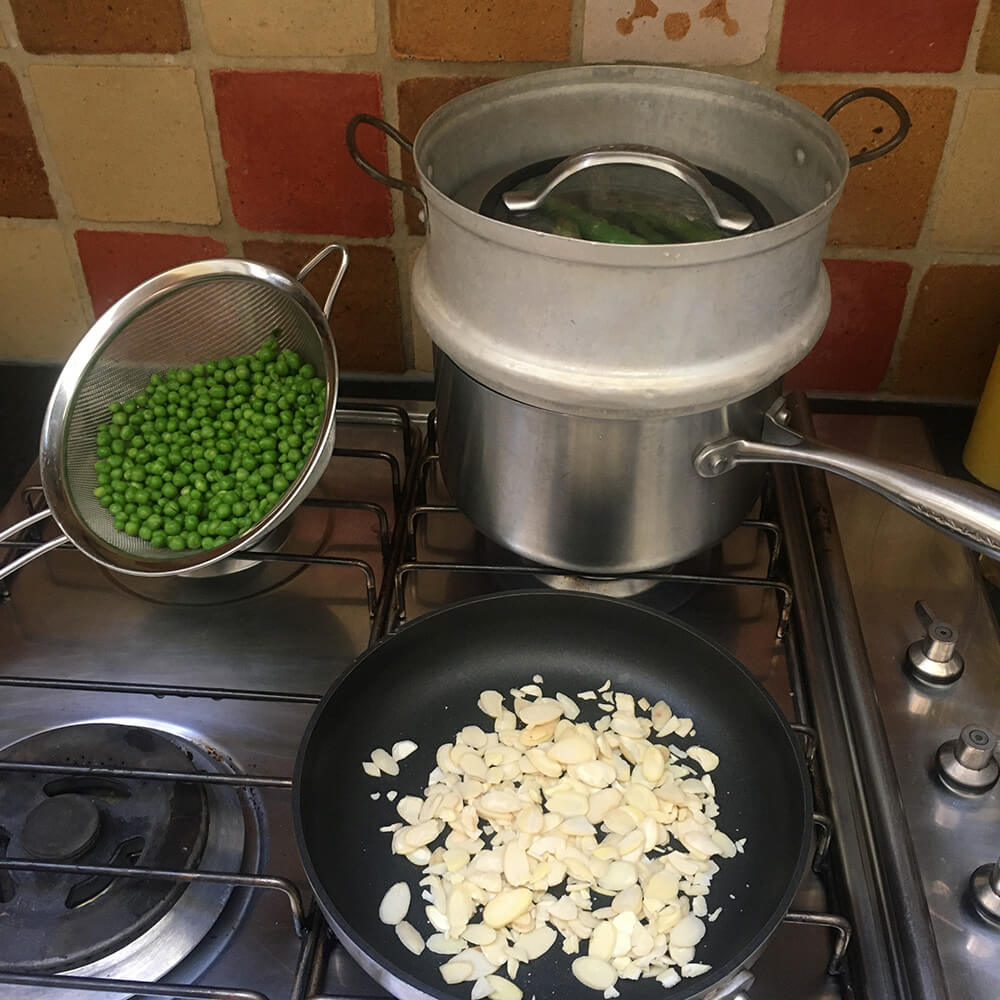 Meanwhile put another pan of boiling water on your hob and cook the spaghetti for about 10 minutes, until it is cooked how you like it.
Lightly toast the almonds in a small, non-stick frying pan. Reserve a few of the almonds and some small basil leaves. Tip the rest of the almonds, basil, peas, garlic, cheese, yoghurt and lemon into the food processor and blitz, keeping a bit of texture.
Serve up your spaghetti with a large spoonful of the pea pesto over the top. Sprinkle over the flaked almonds and basil leaves, put the sundried tomato and asparagus spears over the top and enjoy!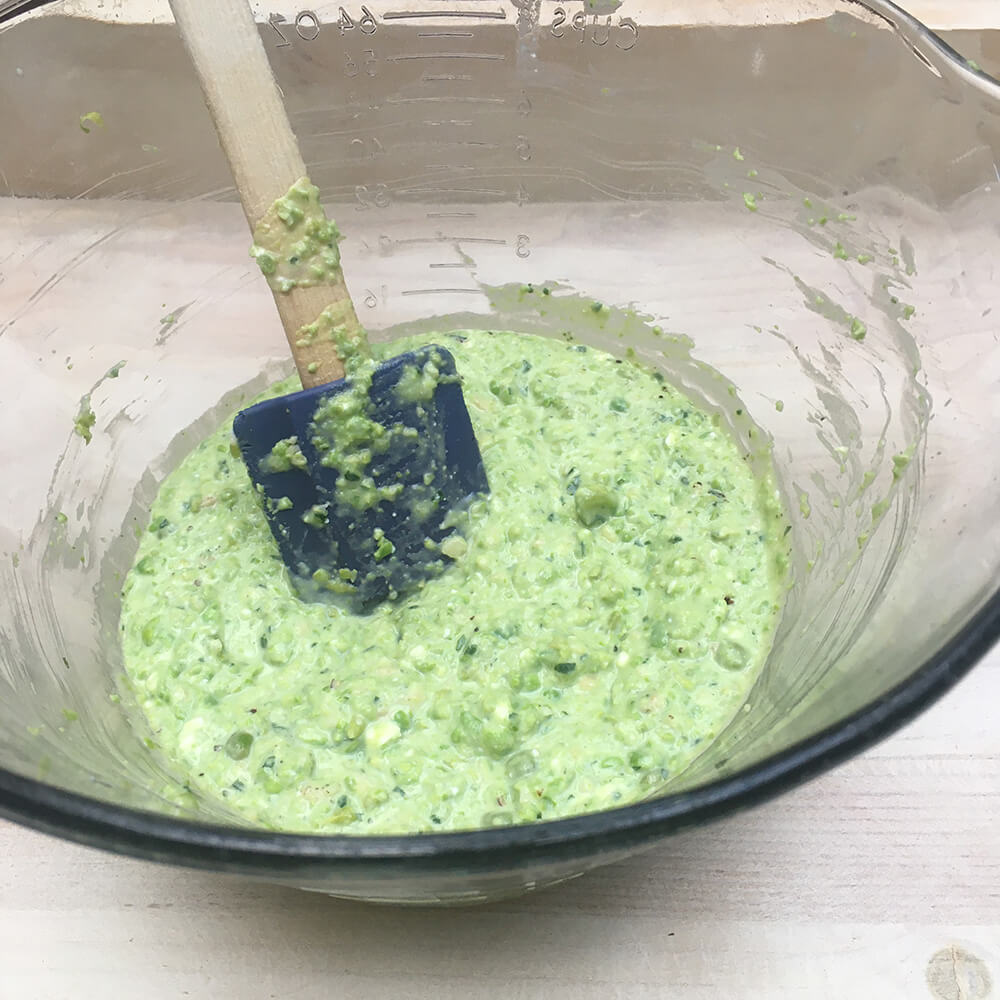 RECIPE by Caroline's Cookery