Having lost just under two stone, getting to my Personal Achievement Target was the first step to becoming a consultant. But boy, what timing! I graduated from the Slimming World Academy at the beginning of March 2020 and was just gearing up to take over a Saturday morning group when lockdown kicked in. Running a virtual group for five months was very different to what I imagined, but I enjoyed every part of it. Even the early starts to get online by 8.30am!
Then I had the opportunity to take on a second group, and I took on the lovely Gamlingay group just as we were coming out of the first lockdown. A more enthusiastic bunch you have never seen. This was my first foray into physical groups, surrounded by 'Hands, Face, Space' and many risk assessments. So I started again, this time in a physical venue, and have loved it ever since, despite the restrictions.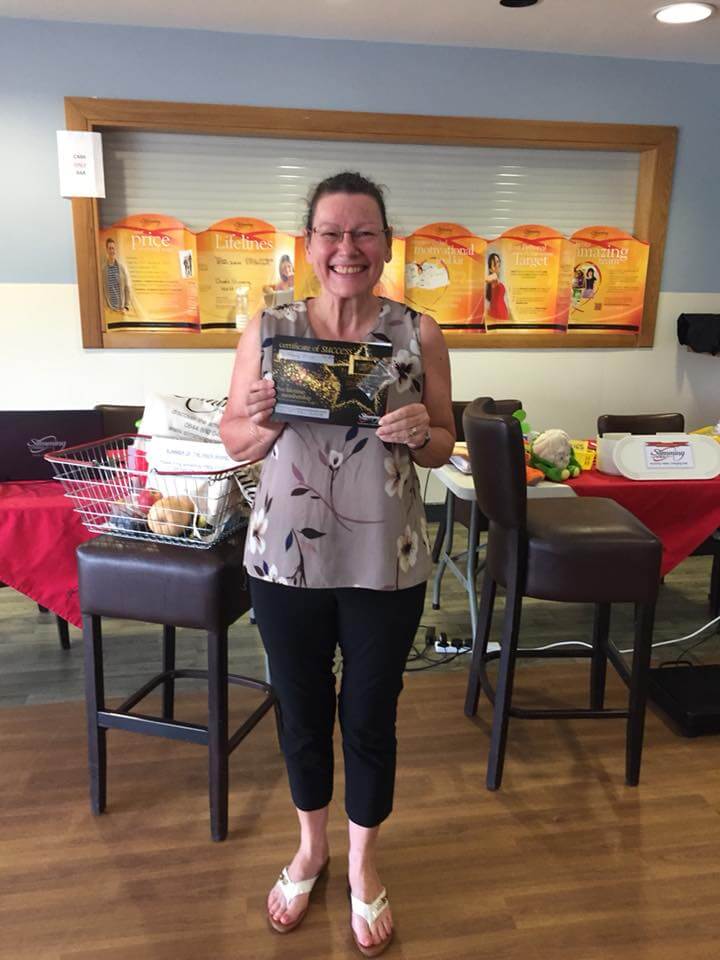 The exciting part is that through two more lockdowns members have been reaching their targets and getting active. Did you know that with daily activity you could lose an extra one to two stone a year alongside your weight loss plan? I kid you not! Just getting active for half an hour a day makes an amazing difference. We call it Body Magic! Walking, housework, gardening – it all counts.
You're in control
The most amazing thing about losing weight is that it gives you back your self-esteem and confidence. There's a lot of psychology around eating and drinking behaviours that lead to weight gain. As a consultant, it's my lovely job to help members, both existing ones and those yet to find their way to our group, to understand their habits. And how to change old habits into new ones to be that fitter, slimmer you.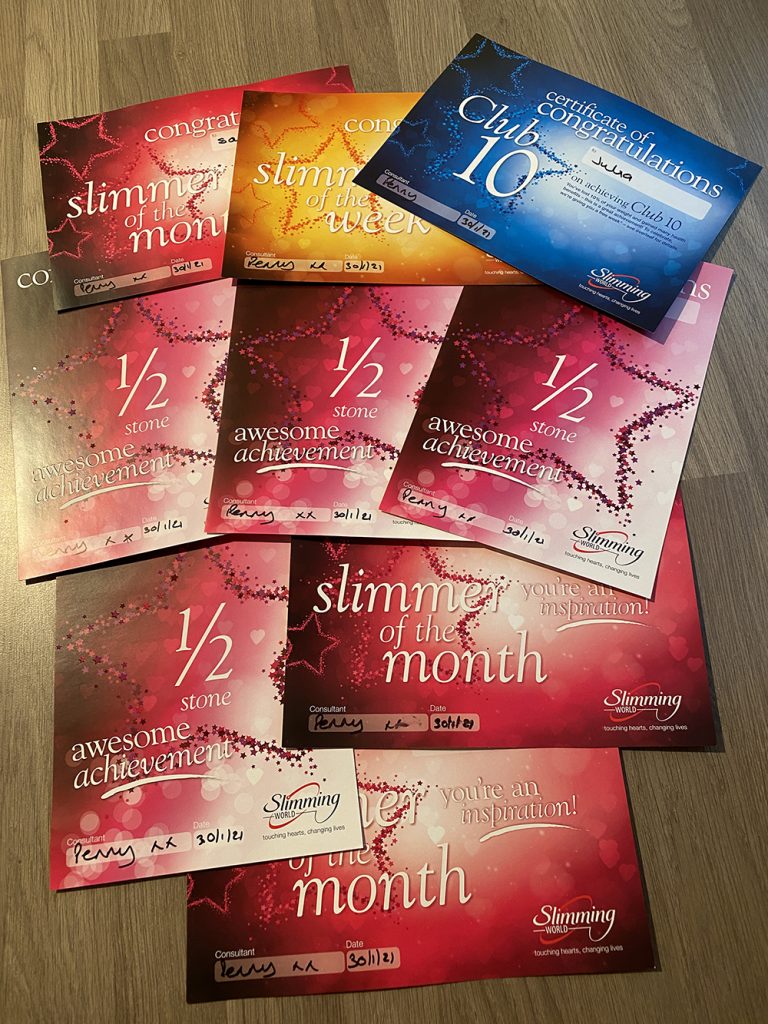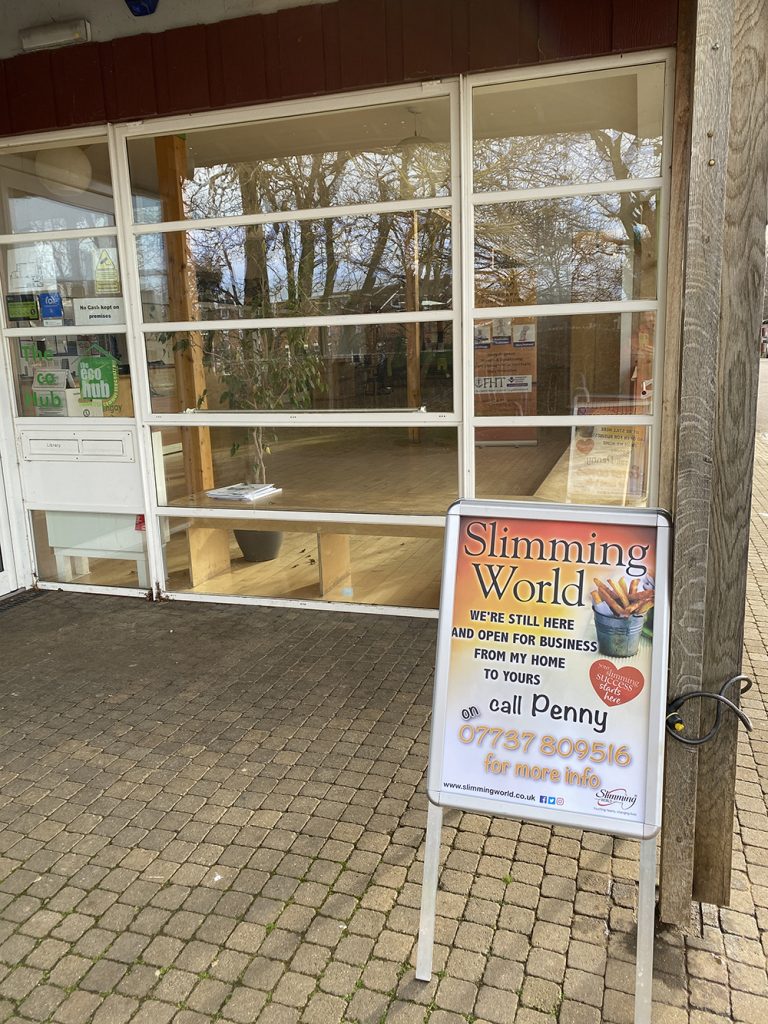 With Slimming World you can have your cake and eat it. No calorie counting is ever required, and we put you firmly in control, not only of how you lose weight but of the targets you set yourself. I know this because I have been at target for nearing three years now and I love my life. I enjoy some wine at the weekends, eating out and making careful choices. But I never lose out and I cook up gorgeous recipes at home to share with my family – tasty and filling too!
WORDS – Penny Prior – Slimming World Consultant