Movie Night Rocky Road Recipe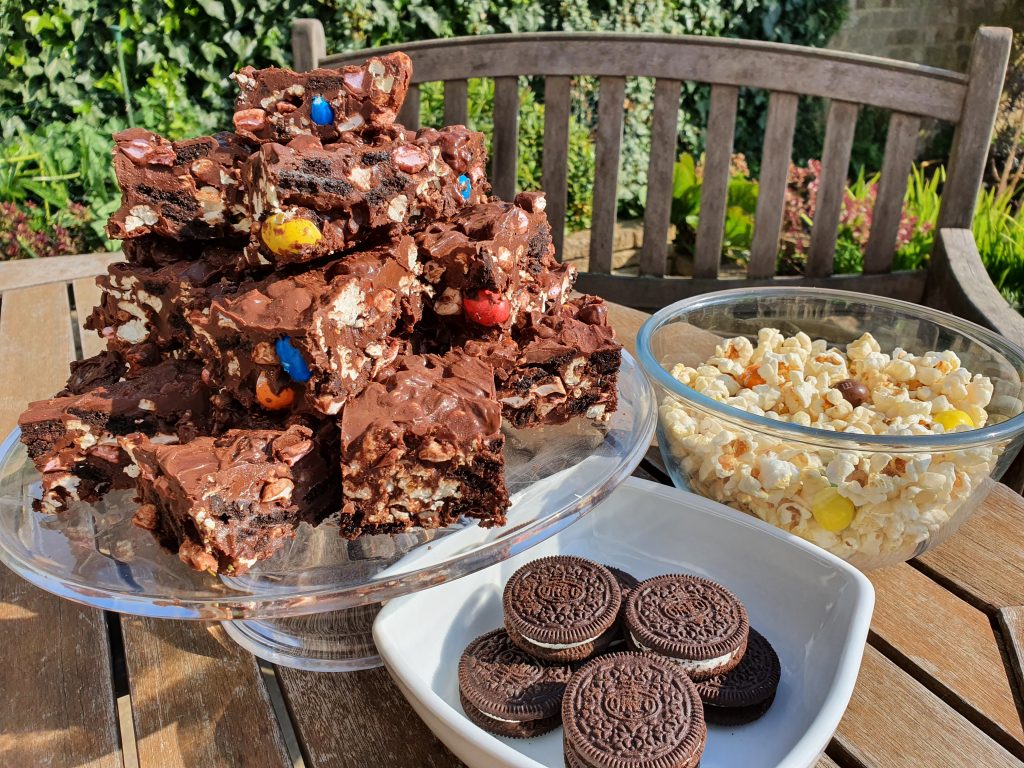 This rocky road recipe is a great way to use up leftover chocolate, and it's super quick and easy to make. I decided to combine the classic American Oreo cookie with popcorn, peanut M&Ms and marshmallows for a great mix of chocolatey flavours and textures.
There's no strict way to make a rocky road. You can mix up the ratios, use dried fruit and nuts, and the biscuit you use is entirely up to you. The popcorn works really well here as it adds a lightness while also balancing the sweet with a hint of saltiness.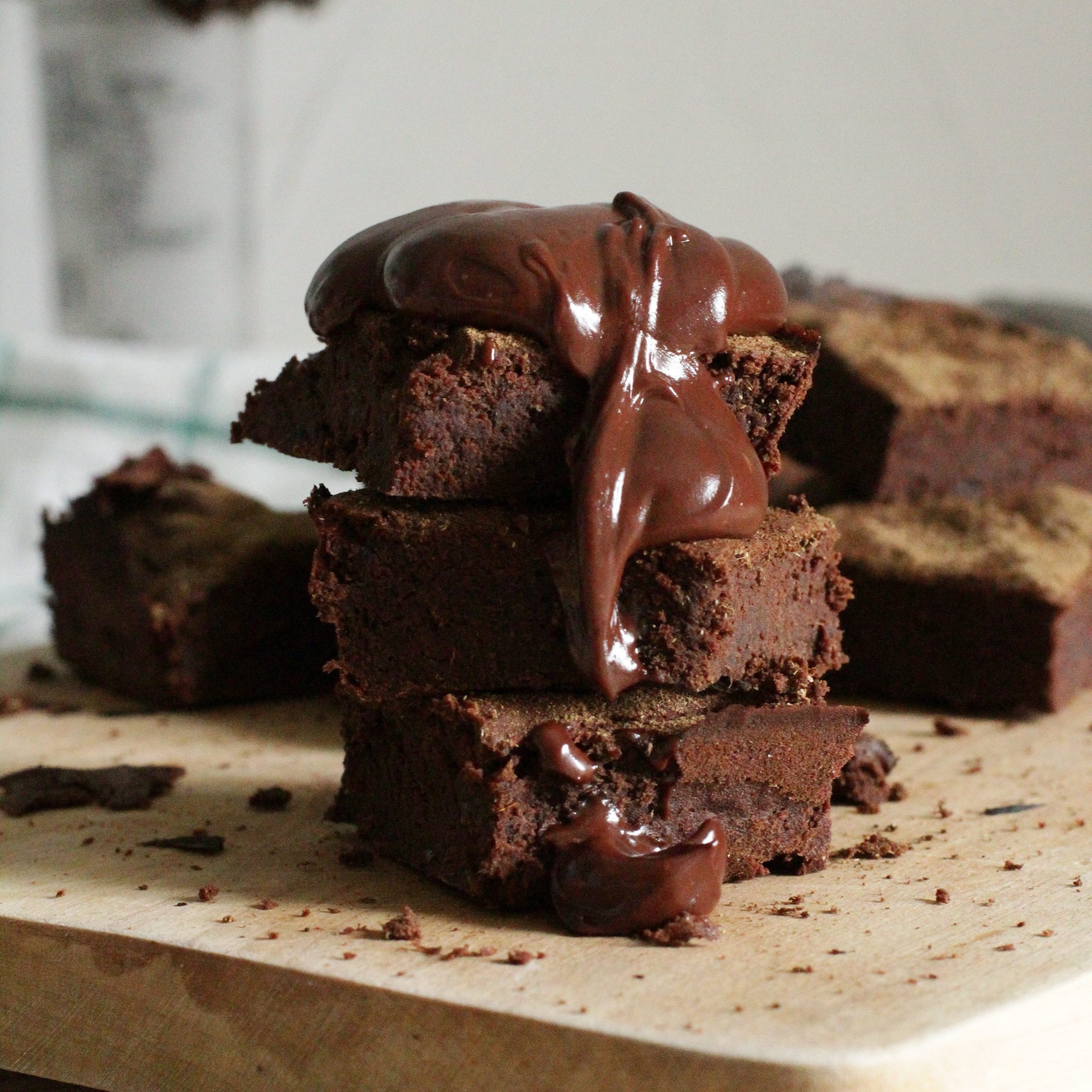 Ingredients
200g milk chocolate
200g dark chocolate
150g unsalted butter
150g golden syrup
200g Double Stuff Oreos
75g mini marshmallows
75g sweet and salty popcorn
Cocoa powder/edible glitter to decorate (optional)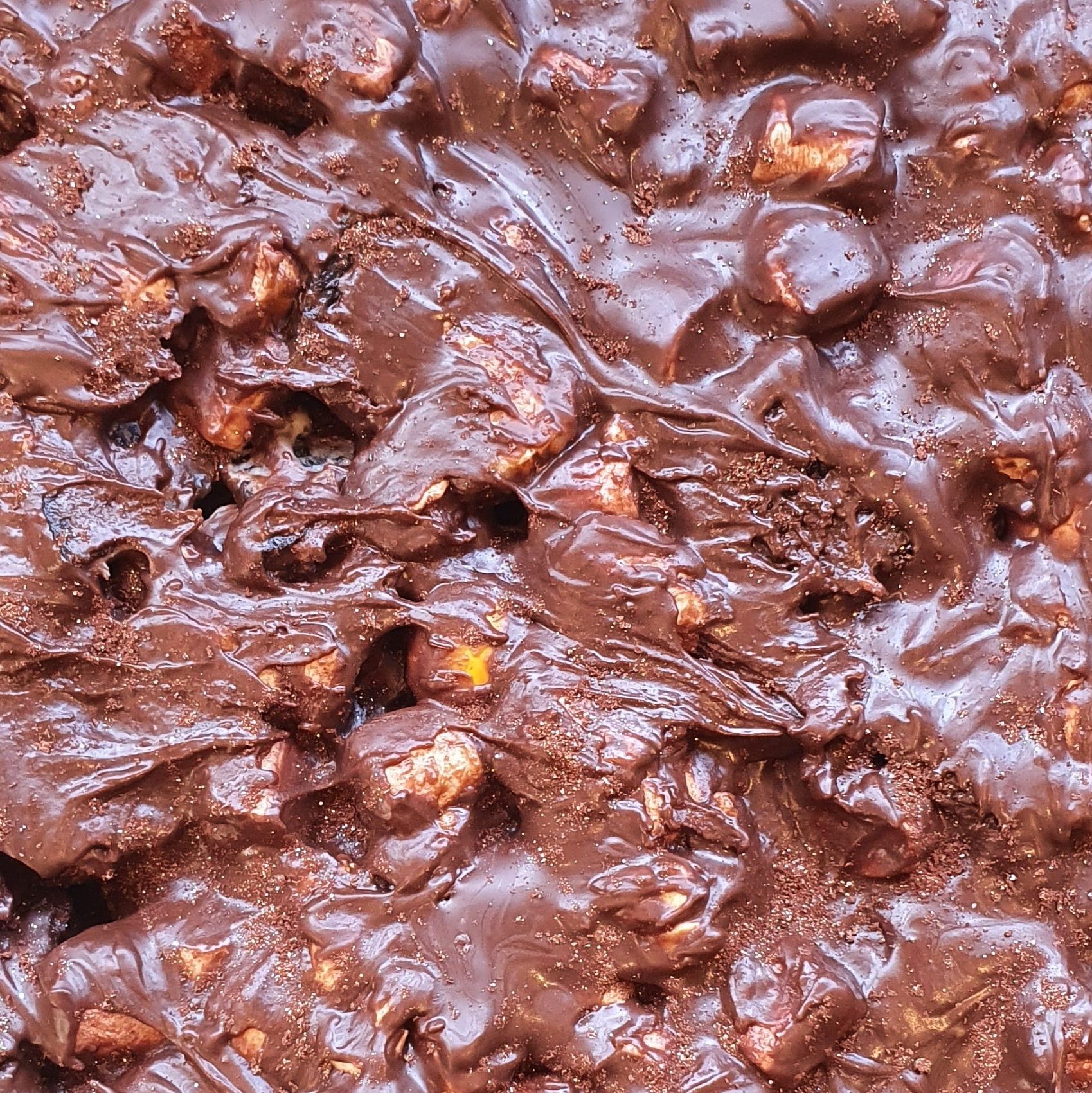 Method
Break the Oreos into rough quarters in a large mixing bowl. Add the peanut M&Ms, the marshmallows and the popcorn, then give it all a good mix.
Bring some water to the boil in a small pan, roughly a third full, then turn the heat down to a steady simmer. In a glass bowl melt the chocolate, butter and golden syrup over the pan. Stir constantly until you have a smooth, glossy liquid chocolate.
Pour the chocolate over the Oreo mixture and then mix until everything is evenly coated.
Grease and line a baking dish, then pour in your rocky road. Use the back of a spoon to press it into the corners and evenly distribute the mixture.
Leave to set in the fridge for several hours, the longer the better!
Once it has set, remove from the baking tray onto a cutting board. I dusted mine with some edible cocoa glitter; this is optional, but it does look great on these!
Slice into squares and serve immediately, or store in a container in the fridge or a cool place for a chocolatey snack later.
Recipe – Andy Porter