This recipe for Vegetable Soup will give you about eight lovely, hearty bowls of soup.
It's great as a meal in itself for lunch, with a nice chunky slice of sourdough, or before your main dish in the evening. It's also very handy to make and keep in your fridge for whenever you want.
Ingredients
To make enough for about 8 bowlfuls take:
2 large carrots, cut into batons
1 parsnip, cut into batons
2 sticks celery, cut into lengths
1 onion, cut in half, peeled, and cut into wedges
1 cupful red lentils, soaked in a bowl of water
2 tbsp vegetable oil
1½ litres vegetable stock or water
Quarter of a cabbage, finely sliced
1 tin cannellini beans
2 or 3 cloves garlic, finely sliced
1 tsp dried mixed herbs and/or a handful of chopped parsley leaves
¼ tsp paprika powder (optional)
Salt and freshly ground pepper
Cooked leeks to serve on top (optional)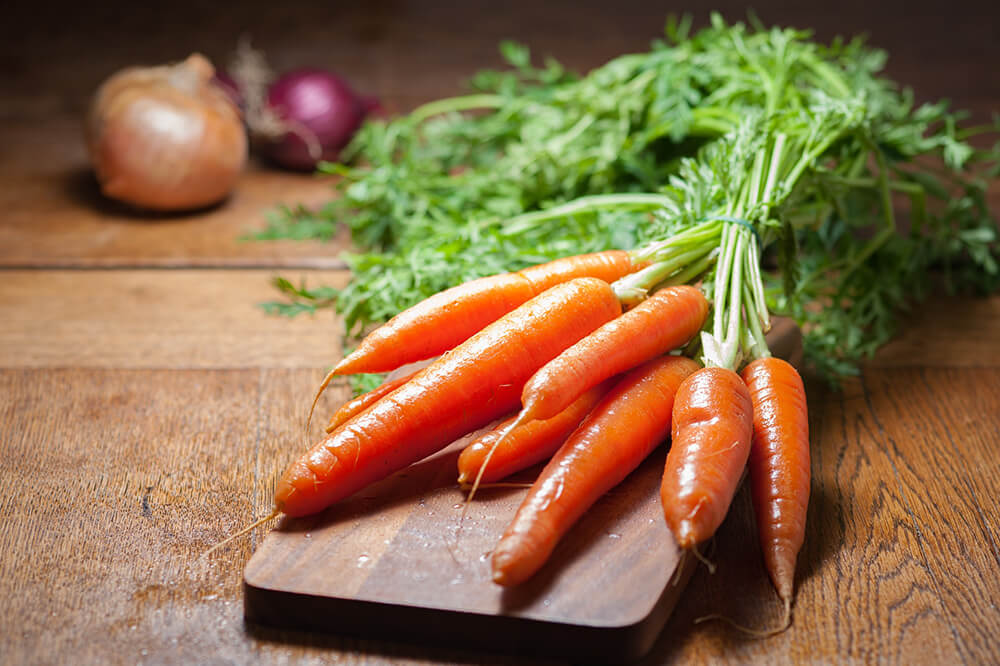 Method
Start by blitzing the prepared carrots, parsnip, celery, and onion in a blender until they are all finely chopped.
Then take a large saucepan with a lid and pour in the oil. Put on a medium heat and tip in all the blitzed vegetables. Stir them round and then put the lid on to let them start cooking. Check after a minute or two that they are not starting to catch and brown. If they are, turn down the heat a bit, stir round and put the lid back on.
Leave the veg mix to cook for 10 – 15 minutes, stirring every now and then.
Drain the lentils and add them to the pan along with the vegetable stock, cabbage, beans, garlic, herbs and paprika. Cover the pan and bring the soup up to the boil, then turn the heat down so it is bubbling away gently. Let it cook for about 45 minutes until the lentils are soft and starting to break up.
Add salt and pepper to taste.
Enjoy!
WORDS Caroline Byrne of Caroline's Cookery