This is a fresh, creamy dessert to welcome in the New Year. Using Italian amaretti biscuits and limoncello, as well as fragrant passion fruit, New Year's Sunburst Trifle brings a welcome burst of sunshine to the table. It's also incredibly quick to throw together! The passion fruits may be difficult to acquire, but luckily we were able to buy some at Kemp's Fruit and Veg shop in Yaxley, so once again they were to the rescue! The limoncello and passion fruit have a sharp citrusy tang, but this is balanced by the mascarpone cream and sweet white chocolate custard. It's not too heavy either and serves as a refreshing alternative to cake or chocolate.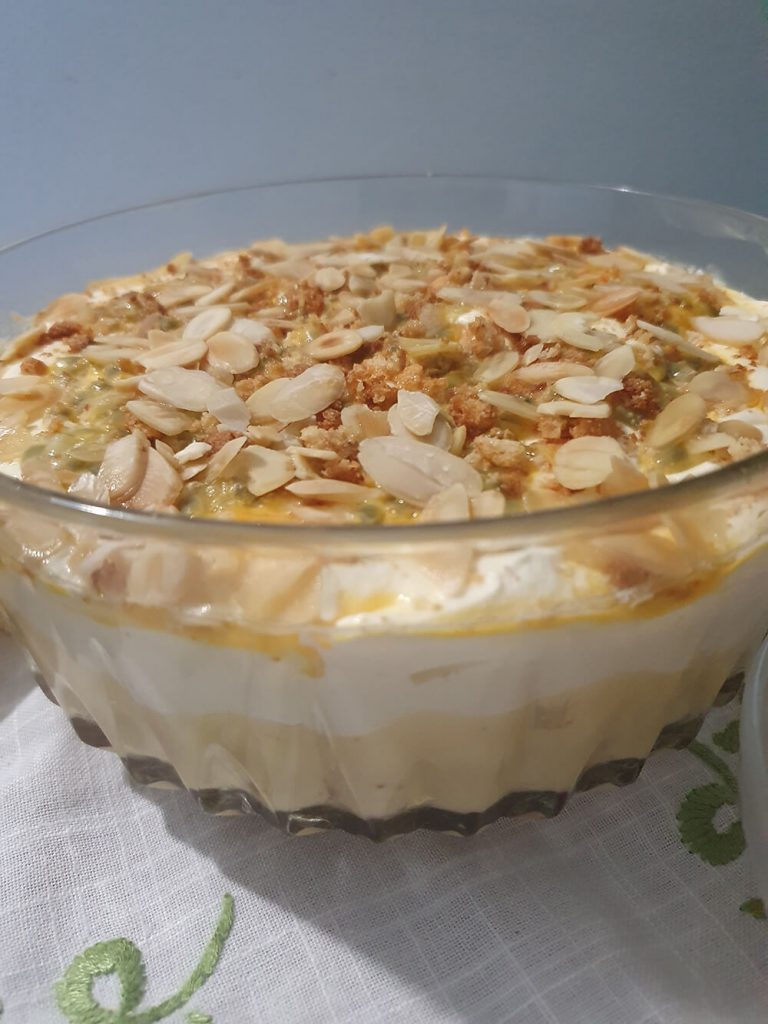 Ingredients
200g amaretti biscuits (plus a couple for garnishing)
150ml limoncello
400g custard (I used tinned but you can make your own)
200g white chocolate
400ml double cream
200g mascarpone
2 passion fruits
20g almond flakes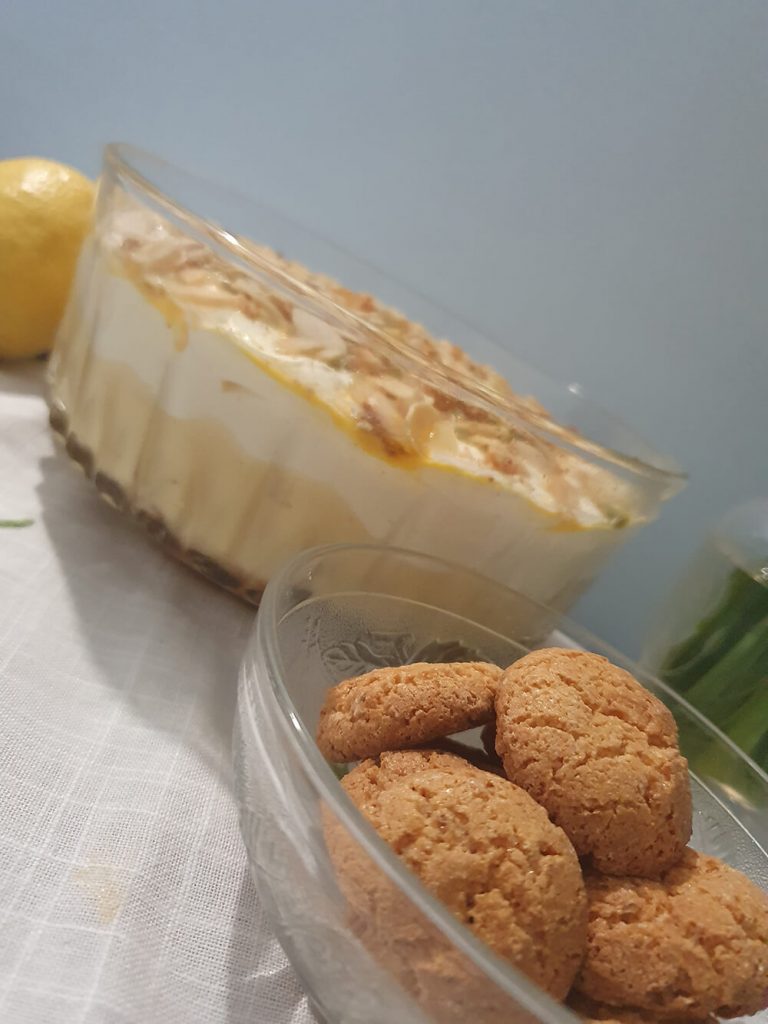 Method
Begin by crushing the amaretti biscuits into small chunks and place in the base of a trifle bowl. Slowly drizzle the limoncello over the biscuits until evenly distributed.
For the custard, break the white chocolate into small pieces and then gradually melt in a glass bowl over a pan of boiling water. Keep stirring until you have a smooth consistency, ensuring the bottom doesn't catch.
Allow the white chocolate to cool a little, and then stir in the custard, beating continuously until smooth.
Pour the white chocolate custard over the biscuits.
In a large bowl, use an electric whisk to beat the double cream for a minute or two until it forms stiff peaks.
Add the mascarpone and beat together until you have a smooth consistency.
Spoon the cream over the custard layer and roughly smooth over.
For the topping, halve the passion fruits and scoop out the pulp, distributing it evenly over the trifle.
In a small frying pan, toast the almond flakes over a medium high heat, moving them around the pan until they are lightly browned. Sprinkle these over the trifle.
For a final garnish crush a couple of amaretti biscuits over the top, if you have some left!
WORDS Andy Porter