This recipe for dark chocolate fondant is the perfect dessert for a special occasion.
Ingredients:
125g Dark Chocolate
50g Ground Almonds
90g Caster Sugar
4 Whole Eggs
125g Butter Flour or Cocoa Powder (for coating)
Top Tip:
When coating your greased moulds, fill them up with flour or cocoa powder then tip out the excess, leaving a fully coated ramekin!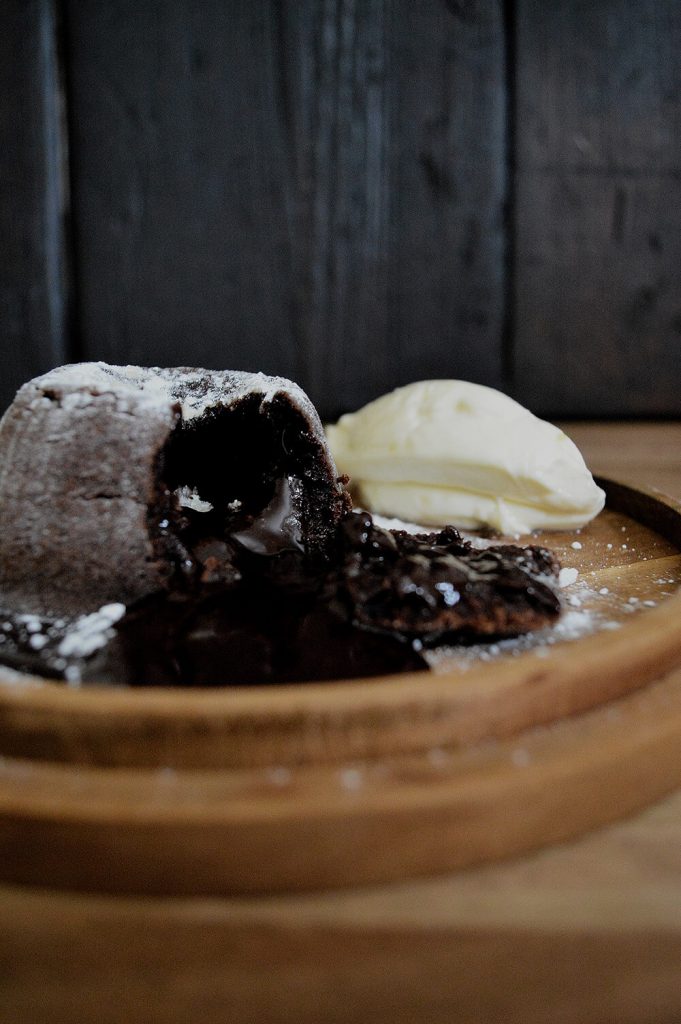 Method:
1. Preheat the oven to 180 degrees celsius.
2. Melt the dark chocolate and butter together.
3. Add the sugar and eggs to the melted chocolate, butter mix. Mix together until you have a silky smooth fondant mixture.
4. Add the ground almonds. Mix until fully incorporated.
5. Grease the fondant mould or Dairole mould. Coat with flour or cocoa powder. Place in the fridge for 1 minute.
6. Take out the chilled moulds and fill approx ¾ full with the fondant mixture.
7. Place in the middle of the oven on a baking tray for 8 minutes.
8. Turn out and enjoy with a dusting of icing sugar or spoonful of creme fraiche.
RECIPE Laura Lee