My first contribution as the new mayor and leader of Whittlesey Town Council has to be one of thanks.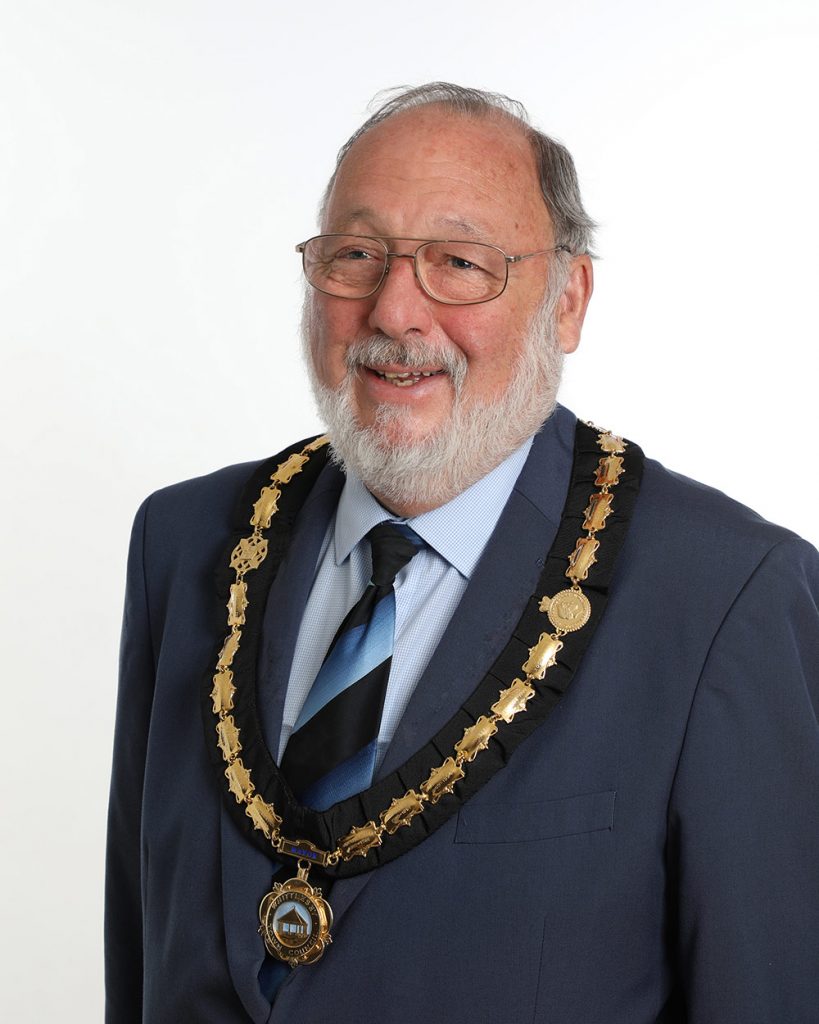 My initial thanks go to my fellow councillors for placing their confidence in me by electing me for an unprecedented second term in office, my first spell being 2013-2015.
However, it would be remiss of me not to pay tribute to my predecessor, Cllr Mrs Julie Windle, who has just completed two years of exceptional dedication as mayor. During that time Julie, with the unstinted support of her husband and consort, Robert, has not only represented Whittlesey in civic engagements in Cambridgeshire and the adjoining counties but has engaged herself in many aspects of the local community while leading the town council in the numerous day-to-day tasks required to ensure a smooth running of the administration.
As we all know, the earlier part of this year has seen an unprecedented situation caused by the terrible Coronavirus epidemic which has spread across the world, and in the UK alone at time of writing has claimed over 45,000 lives.
However, this catastrophic situation has brought out the best from many with the health workers quite rightly topping the list of those who have gone beyond the call of duty on behalf of others. Key workers in industry, commerce and schools have played their part, but we must not forget the many acts of kindness shown by our local community to our neighbours, many of whom have found themselves self-isolating for long periods and cut off from their family, friends and social circles.
There have been many organisations which have stepped forward and lent their talents in the cause of others, but two which stand out in our town during the present crisis are Helping Whittlesey and Whittlesey Emergency Food Aid, both of which are eternally grateful for the many donations of food and cash to enable them to function effectively.
With its many volunteers, Helping Whittlesey has maintained regular deliveries of food and other essentials to those citizens who could not leave their homes, and in conjunction with local food suppliers has provided literally hundreds of cooked meals on a weekly basis.
Since 2014, Whittlesey Emergency Food Aid has helped countless families in the town and surrounding villages who have found themselves in distress, and their work has continued throughout the recent crisis and will continue well beyond. Assistance can be given in confidence by, in the first instance, contacting either Brian Smithyman or Marija Lysak on 01733 752093.
I would also like to single out for special praise Fenland District Council who have worked tirelessly to ensure that funding from central government has reached those businesses and organisations that otherwise may well have folded under the recent economic pressures.
We have experienced dark times in Whittlesey of late, and we are not out of the woods yet. Unfortunately many of our regular festivals and events have been cancelled as a result of the present situation, and this has impacted not only on pleasure for our community in general but also on the businesses which depend on these events for their income.
During these harsh times I would ask that we continue to look out for each other and support the local businesses wherever possible.
There is indeed light at the end of a very long tunnel, and considerable financial investment will be made in Whittlesey in the coming months and years, more of which I hope to inform you in the next edition of this magazine, so watch this space!!
Cllr David K M Mason
Mayor and Leader
Whittlesey Town Council