If you are anything like me, your health and wellbeing can take a bit of a dip in winter. Sunlight, warmth and fresh air are replaced with darkness, cold and too much time indoors. But even with the added awfulness of Covid, I'm determined not to let myself slump this winter. Here are a few things I'll be doing, and I hope some of them will spark ideas for a happier, healthier winter for you, too.
Getting and staying fit
Winter is the time when many of us get less exercise than ever. Long, dark, wet evenings drive us indoors. Country walks and bike rides seem a distant memory. So, can we keep fit even with limited daylight hours and plunging temperatures?
It needn't be hard. I liked the advice of Carly Vine of Fitness with Focus in a recent article here on the Local View: 'Choose something that raises your heart rate enough to affect your breathing, but not necessarily enough to wear you out completely. So, turn that walk into a brisk walk. Take the stairs instead of the escalator. Hand whisk the mixture you are preparing instead of using an electric mixer.'
Changing my routine in other ways will also help me stay in shape. Instead of driving into town every Saturday for the weekly shop, maybe I should walk. And the extra hours indoors will give me a great opportunity to try yoga – something I've been thinking about for ages. What can you do to introduce more exercise into your routine this winter?
Learn a musical instrument
I bought a piano last year, but lately it's mostly been gathering dust. I don't feel too bad about it. Over the summer I was busy outdoors, working on the garden, and generally getting out and about. But now there's no excuse. It's time to get back to the piano.
If you want to learn an instrument too, there has never been a better time to do it. There are great tutorials and fun exercises on YouTube for every kind of instrument. You also have access to professional music teachers in more ways than ever.
The first lockdown saw music teachers embrace technology to deliver lessons direct to people at home. Someone like Anthony Shiels of I Teach Piano can help you get started or kick-start your piano playing to the next level.
Anthony says, 'I have added Zoom lessons to my traditional face-to-face teaching. Students still get the same individual support, but from their own home. In fact, some are liking the convenience it offers compared to travelling to lessons. If they prefer in-person lessons, at my studio I have screens and social distancing in place.
'I believe learning a musical instrument is a great thing for wellbeing. It is an escape from life's worries and stress, is fun, and brings you a real sense of achievement. It's also a skill you'll have and enjoy for the rest of your life.'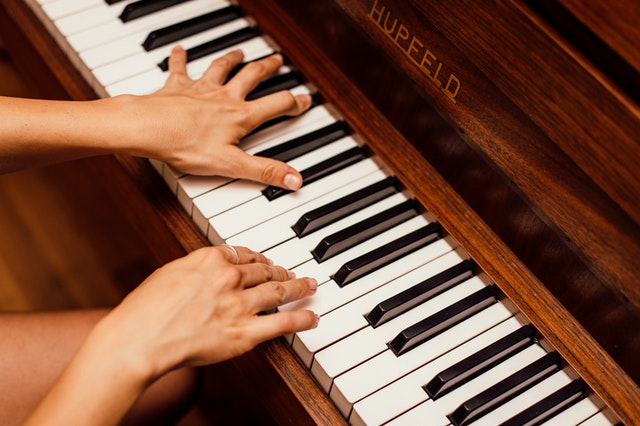 Get some help with your mental health
Let's face it, many of us are finding that Covid has been an assault on our mental health. But help is out there, in many different forms. In terms of what the NHS has to offer, there are urgent mental health helplines, and the 'Every Mind Matters' support programme that I have personally found very helpful.
Charities are there to help, too, such as the Samaritans and the Men's Health Forum. Private providers are also around. Take Nicole at Hummingbird Hypnotherapy for example. She works with clients suffering from anxiety, depression, fears and phobias. Part of the process can involve working on positive thoughts and actions, which can really help when all around us can seem so negative.
Plan a holiday
It may sound a bit odd when there are travel restrictions in place, but planning a holiday (or even several) can be very therapeutic. You can give yourself a feeling of something to look forward to when better days are here. And, of course, there may be many places at home and abroad that you can visit soon, depending on the latest travel guidelines.
You can do your research online of course. But you may also be able to get some help from a professional travel advisor, such as Shaun at Inspire Travel or Kerry Fuller at Hays Travel. Whether it's a quick break in the UK or somewhere further afield, they both have many years of experience in the industry.
Treat yourself to a yummy meal
Even if restaurants are closed, or you just don't fancy eating out right now, what about a luxury takeaway? A night off from cooking, and enjoying something out of the ordinary, can feel like a real treat now. I haven't been bothered to cook a Sunday roast for a while, so I think I'll get in the habit of ordering one for collection every couple of weeks.
Local restaurants like Whittlesey's Homme Nouveau fine dining experience, Vesuvio Italian Restaurant and The Falcon Hotel  have responded to Covid by launching takeaway services. You could even dress up like it's a night out, get the candles out, and ask Alexa to play some cool dinner jazz if you want the full restaurant experience.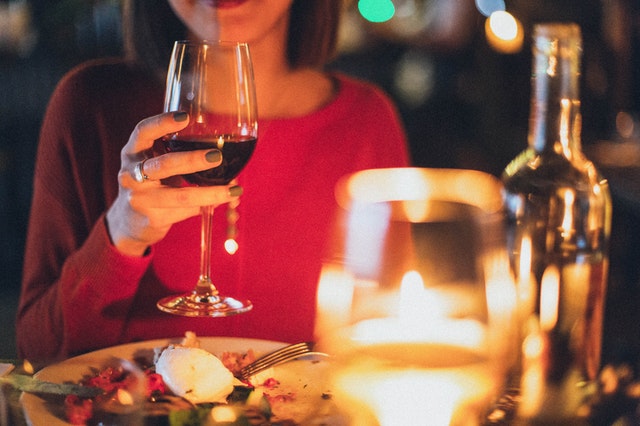 What's your plan for a happier, healthier winter?
Let's not kid ourselves: this winter is going to be incredibly tough for most of us. The combined effects of the usual seasonal changes and the pandemic dragging on present a real challenge. But there are ways to rise above the difficulties, to some extent at least and have a happier, healthier winter.
Help is out there, be it from professionals or friends. And there are lots of things we can all do on our own that are fun and rewarding, no matter the weather or status of Covid-19. It all starts with deciding that we want to do more than just survive the winter of 20/21, and instead come out of it with happy memories and a better state of wellbeing.
WORDS Richard Groom
Read other articles about staying happy and healthy during lockdown here