I'm thrilled to report that on Sunday the 19th of December, I won my third Voice Arts Award in three years in a ceremony held at The Guggenheim Museum in New York and live-streamed across the globe.
My winning narration was for an audio guide I voiced for the Pochet du Courval glass factory, located in Guimerville in Normandy and produced by VOIX LA.
It was a glamorous night on the red carpet for the worlds mostprestigious voiceover awards, in the company of some of the best voice talent in the industry and it's truly an honour for the quality of my work to be recognised in this way. Other notable winners on the night included the cast of Disney Pixar's Luca, Jamie Fox and Laraine Newman….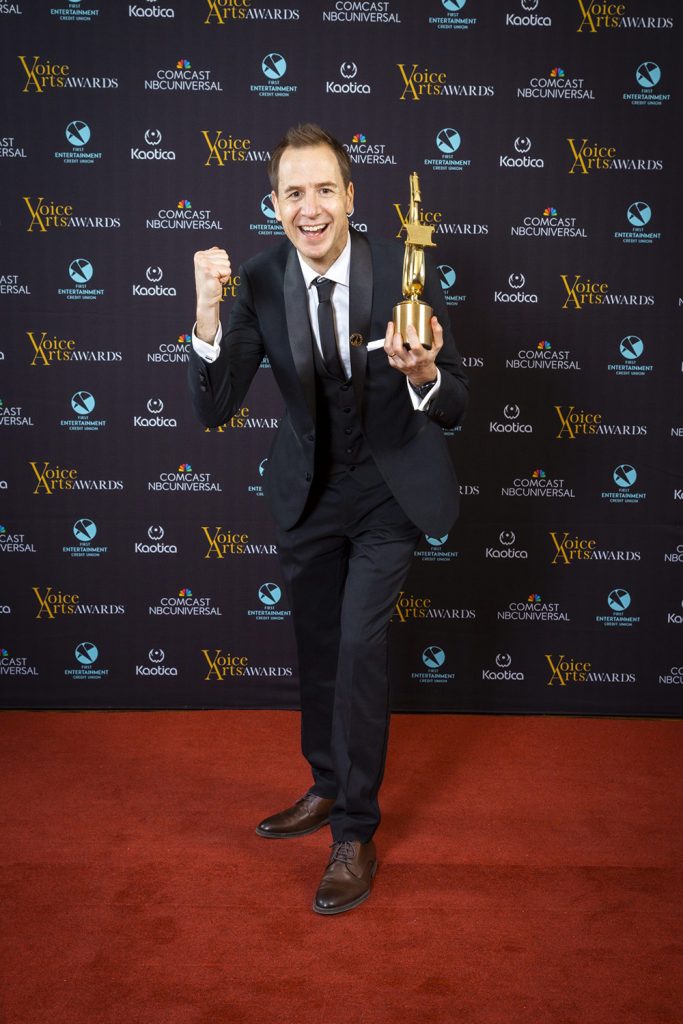 In 2019, I won the best voiceover award in the Outstanding E-learning category at the ceremony in Hollywood and remarkably won the same category the following year.
It's been a long journey to arrive at this point in my career which began when I left the Leys School in Cambridge to study at Drama School in London. Following Drama School I made a number of appearances in commercials and television shows such as Eastenders, Casualty, The Bill and The Mighty Boosh. In 1998 I began work as a presenter and reporter at BBC Radio Cambridgeshire where I freelanced for 17 years and honed my voiceover skills, before launching my voiceover business full-time in 2015.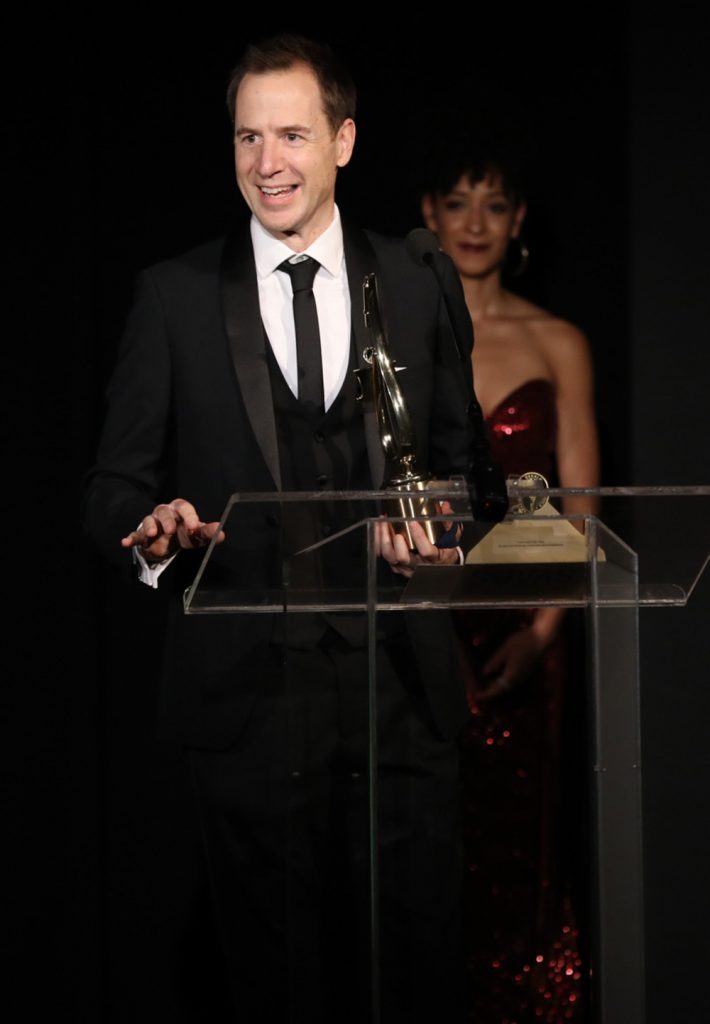 I work from my home recording studio in Eltisley, just outside Cambridge and supply voiceovers worldwide for a huge variety of projects including radio and television commercials, documentaries, corporate videos, elearning programmes, audio guides, in-flight safety announcements, video games, theme park attractions and toys & apps.
Ultimately, I'd love to work in major animation features and triple A videogames, but the variety in my day to day work is incredibly rewarding and Icount myself very lucky that I'm able to do a creative job I love, be my own boss and bring people's written words and characters to life.
To find out more about me and to hear a selection of my work, please visitmy website at benmcauley.co.uk
Thank you for your time and very best wishes for the new year.
WORDS BY BEN MCAULEY