If you are planning a wedding, then the probability of you feeling even just slightly overwhelmed is pretty high. Even being a list lover, a stationery hoarder or a detailed wedding book planner won't change the fact that there are a monstrous number of things to accomplish, a million or so recommendations to conquer and several people to please whilst planning your wedding.
You can spend endless hours scouring the web only to find uninspiring directories. Or you can spend weekends wandering the country, only to uncover that 'the one' isn't what you thought it would be.
'Surely there is an easier way?' I hear you ask.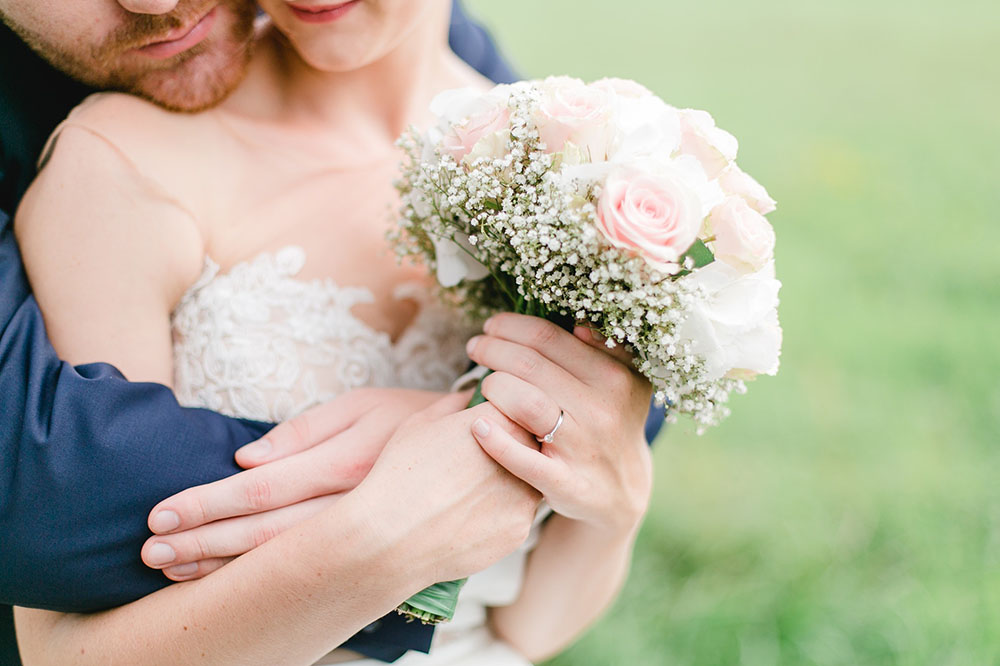 What if we told you that there is a revolutionary search engine brimmed with all things wedding related? That this platform hosts names of the very best wedding specialists, from caterers to photographers, from venue hotspots to florists, and everything in between? And that you can eliminate professionals located too far away from you with just a click of a button?
Well, Wedding Inc can, they will, and they have!
Weddings Inc are wedding specialists, so they understand the importance of creating a day to remember. They want your wedding to stay at the forefront of your guests' minds. Their new search-engine-style wedding directory eliminates those unwanted wedding stresses. It's the connection you need to make all your wedding dreams become a real-life fairy tale.
Just consider them your wedding gurus, your very own valiant knights in bridal armour
Weddings Inc's latest wedding directory brainchild is one of their many initiatives which provide unique but effective solutions to guarantee the highest levels of convenience, with unlimited access to a tremendous choice of qualified and passionate suppliers.
Now, what are you waiting for? It's time to inject the fun back into your wedding planning journey!
Happy browsing – https://weddingsinc.co.uk/supplier-search/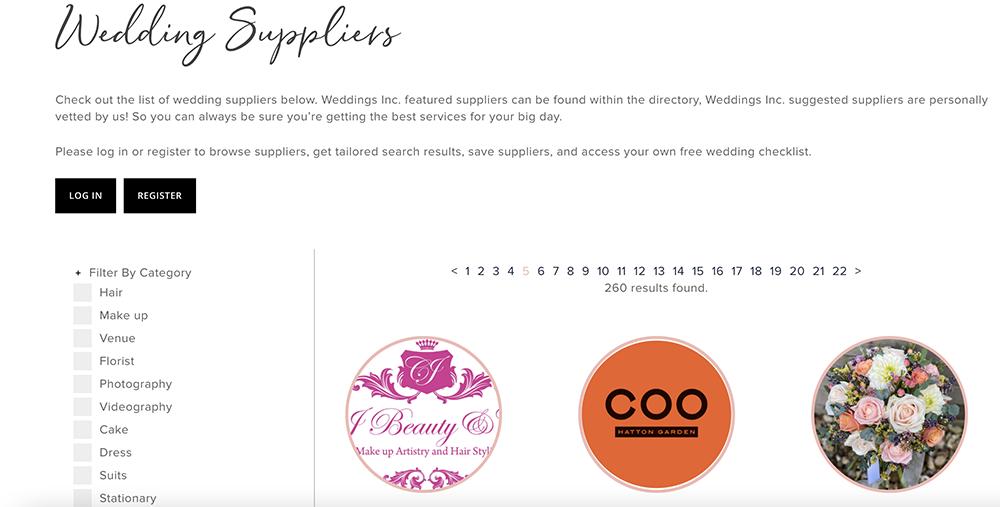 So how does the directory work for suppliers?
Of course, this platform doesn't just serve newlyweds but suppliers too.
'We have had lots of enquiries from suppliers about the directory… everyone is really keen to get involved. The message is getting out that this is not just another directory.'
The platform generates magical encounters for both the suppliers and the newlyweds.
The directory represents suppliers from all the main service areas, each with a listing showcasing their offers. Inclusion for suppliers is free for a basic listing, but from £8.99 per month they can upgrade to feature-rich packages that include more photos, videos, and promotional opportunities.
What are the benefits for suppliers?
Laura Hopkins of Weddings Inc says that a key benefit to suppliers is the extensive reach that involvement with the wedding directory gives them.
'Weddings Inc has built a community of more than 20,000 followers on Instagram, and it's growing all the time,' she says. 'Most are "soonlyweds" – couples who are actively planning their wedding and looking for suppliers.'
In short, for a steal price, your signup with the Weddings Inc directory gives you the opportunity to create a strong online presence, with the backing of a reputable wedding specialist that will support building a brand and a client base to be proud of.

First-hand supplier experience
One of the first suppliers to take up the opportunity is Hayley Tyler of Hair Perfection, a Peterborough-based salon specialising in bridal hair styling. Hayley says: 'We are always looking for anything exciting to add to our online marketing activity. Weddings Inc has a great social media presence and we're really pleased to be tapping into this community.'
Expect to receive much more than just a platform to advertise your business. Consider us to be your client fairy godmothers, the magic behind the scenes that directs potential clients your way.
Industry suppliers can visit https://weddingsinc.co.uk/supplier-registration/ for more information.