In April 2021, I was fortunate enough to sign my first publishing deal with Leschenault Press in Australia for my first trilogy of books, 'The Myst Saga'. In May, the first edition copies of he was the sun were released, and even hit number one on Amazon's Hot New Releases for fantasy novels.
The first book surrounds love, friendship, grief and, most importantly, secrets. It's about a boy who learns to view life through an extraordinary lens from a girl who desires nothing but normal. The pair meet weeks before their 18th birthdays, made more important by supernatural legacies and a decision that has the potential to change their lives. The sun rises – but it also sets. And happily ever never may just be the perfect ending.
On the 22 November, the second book in the trilogy was released. to the moon and never back follows Brannon and Asher's lives. Everything was perfect for them… until it wasn't. As normal as their lives became, they couldn't escape the supernatural consequences that followed them. When it came down to saving Asher's family or remaining together, there is no debate. Brannon left. Alone. Searching for things that could reverse the risk placed on their lives. Until she wasn't. She wasn't alone. Only one question remained: Who are you?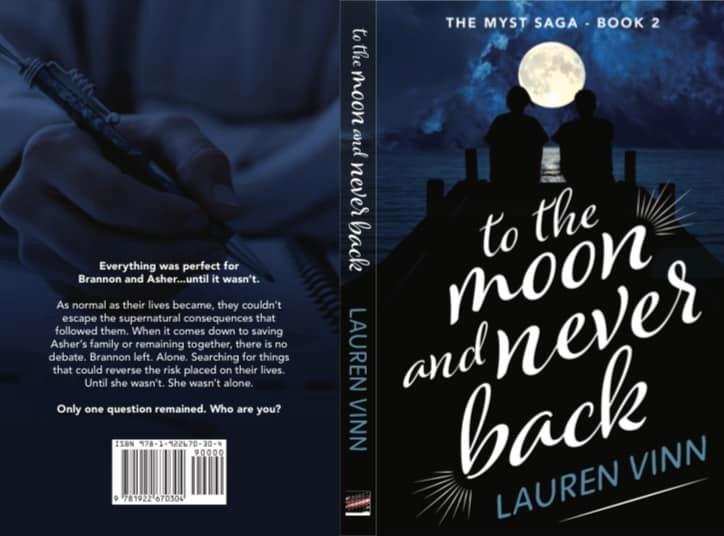 Buy the books here:
he was the sun
to the moon and never back
Find Lauren on her Facebook page @LaurenVinnInk
Words by Lauren Vinn