For the dressing take:
3 tablespoons of mayonnaise
3 tablespoons of plain or coconut yoghurt
Zest and juice of one lime
One handful of chopped coriander leaves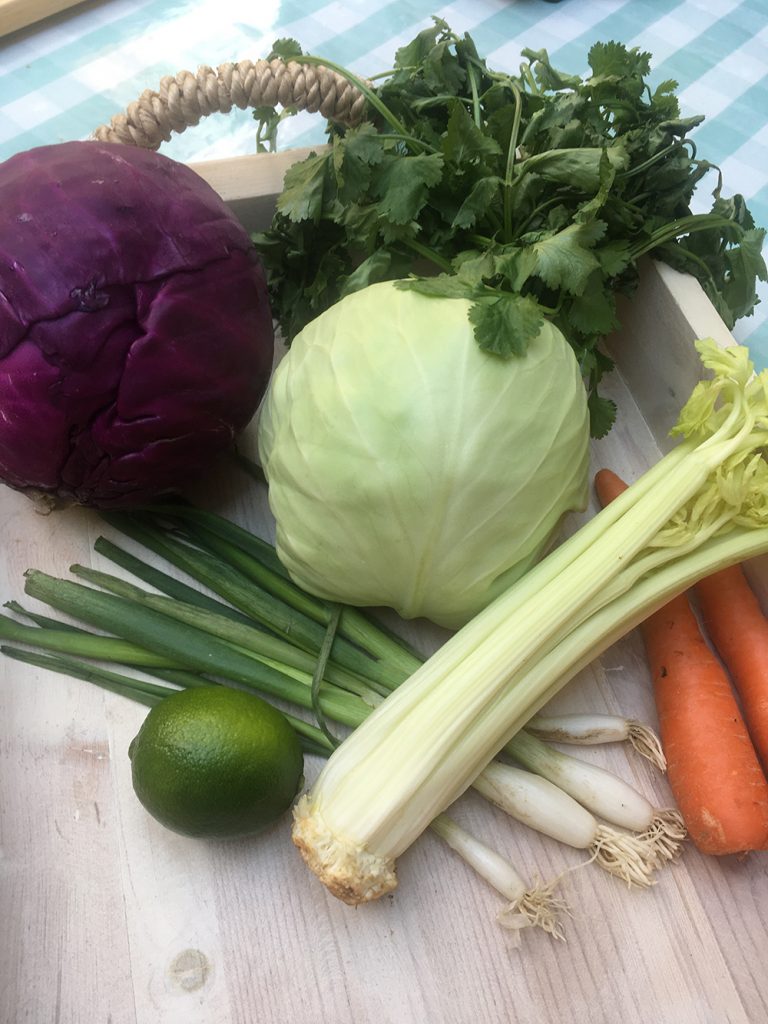 For the rainbow slaw take:
Quarter of a red cabbage, cored and sliced finely
Quarter of a white cabbage, cored and sliced finely
2 carrots, peeled and grated
4 spring onions, chopped into thin rounds
2 sticks of celery, thinly sliced
5 radishes thinly sliced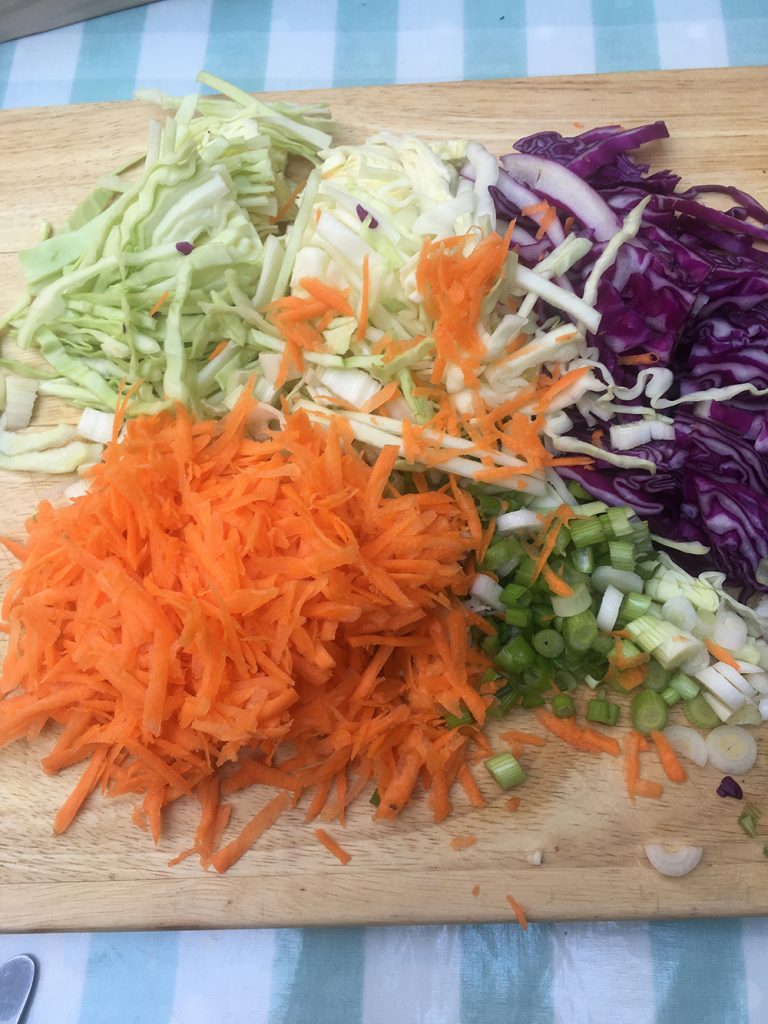 Method: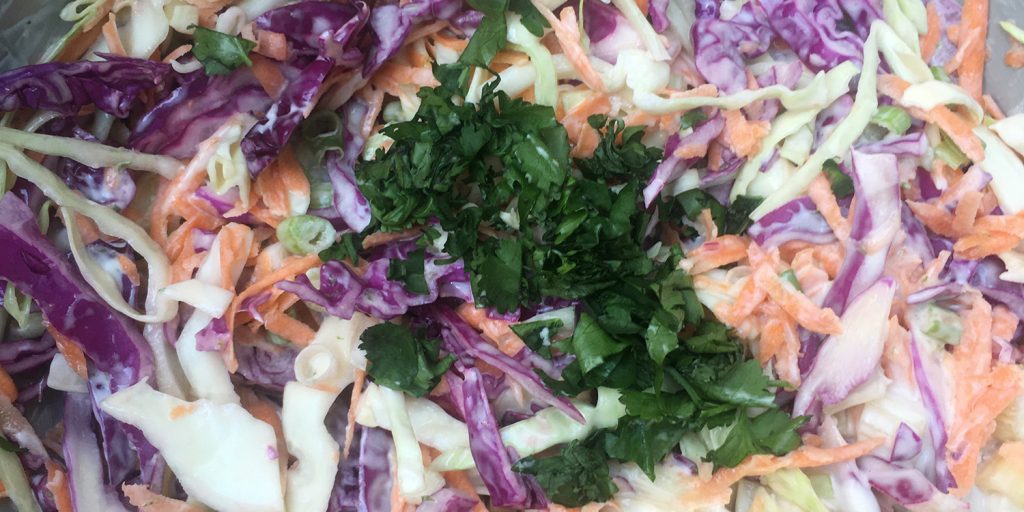 Put the mayo, yoghurt, lime juice and lime zest together in a small bowl and whisk together with a hand whisk.
Combine all the ingredients for the slaw in a large bowl and pour over the dressing.
Mix well then sprinkle over the coriander.
Cover the bowl and store in the fridge.
Recipe by Caroline's Cookery