The current pandemic has caused the suspension of much of non-league football. However, Peterborough Sports have given their supporters plenty to shout about courtesy of an excellent run in the FA Trophy.
The competition is the non-league version of FA Cup, and Sports, nicknamed the Turbines, have been on a record-breaking run. This took them all the way to the last 16, only to see them eliminated by Oxford City.
Despite the 2-0 defeat to Oxford, a league higher, Sports certainly made their mark on the competition this season. Wins against Gainsborough, Rushden, Hitchin and Basford led to arguably the best win against higher-grade Bath City. This set up the game against Oxford.

The Last Few Seasons
The last few years have certainly seen a meteoric rise for the Turbines. It was only in the 2015/16 season that Sports were in Division One of the United Counties League. They won the league title that year at a canter by 21 points.
That promotion proved to be a springboard for future success. A year later they were at it again and won promotion from the Premier Division of the United Counties League by another comfortable margin. They gained promotion to Division One South of the Northern Premier League and finished in a credible mid-table position in their first season at that level.
A restructuring of the leagues saw a summer switch to Division One Central of the Southern League. That proved beneficial as they won the title by 8 points, securing their spot in the current Premier Division Central. They were arguably on course for promotion last season, as they were top when the season was suspended due to the pandemic.
After so many honours in recent times, you certainly get the feeling that another promotion to the regional divisions of the National League isn't far off.
The Clubhouse
To match the on-field ambitions, there have been significant ground improvements at their Lincoln Road home. These culminated in the building of a new clubhouse, after the former privately owned clubhouse was sold by its owners. The sale marked the end of an era, as the clubhouse had been part of the ground since the 1930s.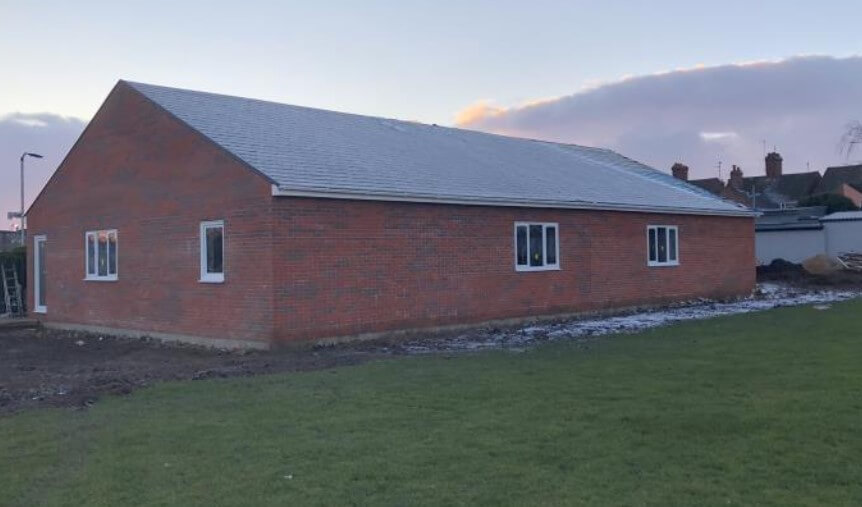 But building work on the new facility is gathering pace. It should be ready to welcome fans next season if, as expected, the current campaign is abandoned due to the pandemic. A vote on social media decided the name of the clubhouse, with fans agreeing that it should be called 'The Turbines Tavern'. Fans of Peterborough Sports will no doubt be eager to use it for the first time and meet with fellow supporters for the customary pre-match pint as they look forward to seeing the Turbines build on their success of recent years.
WORDS Andrew Dunn PHOTOS Peterborough Sports Football Club
For more sports articles click here