A great year for sequels
2021 is shaping up to be an exciting year for nostalgia. The year kicked off with New Pokémon Snap, a content-packed sequel to the Nintendo 64 classic from 2000. This October also marks the release of Metroid Dread, sequel to 2002's Metroid Fusion. Now we have NEO: The World Ends with You, a wonderfully faithful sequel to a cult classic from 2007, The World Ends with You.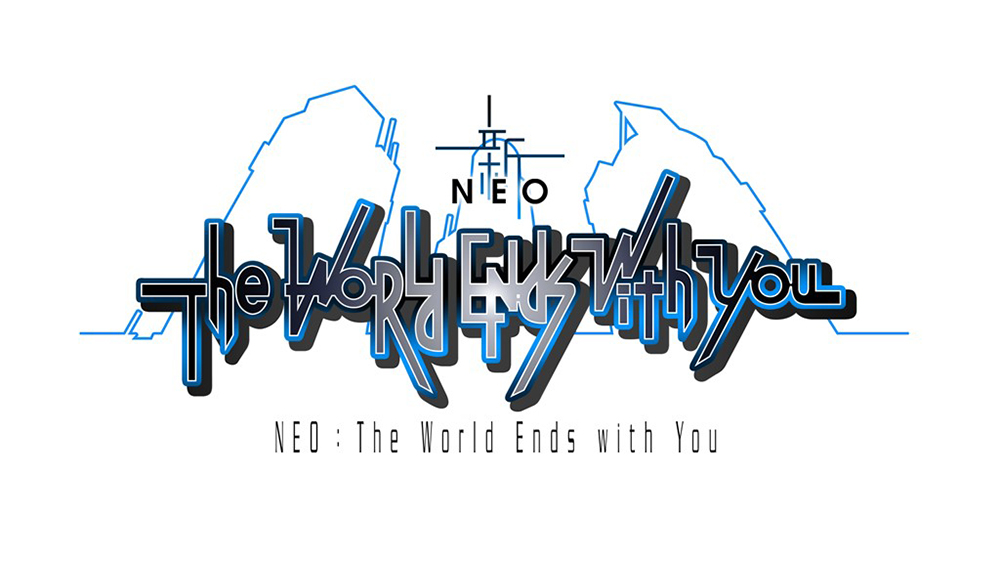 NEO puts a unique spin on the afterlife. Souls, dubbed Players, compete over the course of seven days in the Reaper's Game, a battle royale in the streets of Tokyo, to win another shot at life.
The story continues
Storywise, NEO takes place just three years after its predecessor. And picking it up after all these years it really does feel like a direct continuation. It hits the same way as if it had been released ten years ago. I would strongly recommend playing the first game, but that in itself is quite a monumental task. Thankfully there is an easier alternative. There is now a prequel anime streaming on Funimation (with a free trial available to skip advertisements). This covers the majority of the game's story beats. While it isn't quite the same as actually playing the game, it does a good job of getting you up to speed before playing NEO.
I wouldn't recommend going in blind as a lot of the big reveals are reliant on knowing the events of the original. While you can consider this game a standalone with a new cast of characters, it's very much part of an ongoing storyline and a greater mythos.
While the story beats are slightly different this time around, NEO follows a similar format to its predecessor. However, this game features teams of Players competing against one another instead of pairs, allowing for a larger cast of characters. Unlike other globe-trotting JRPGs, the entire game takes place in Shibuya, one of Tokyo's famous wards. Thankfully locales are diverse, and there are over fifteen different areas to visit, each with landmarks, fashion retailers and restaurants. A great deal of love has gone into turning this real-life city into a video game, and its blend of fantasy and reality works seamlessly.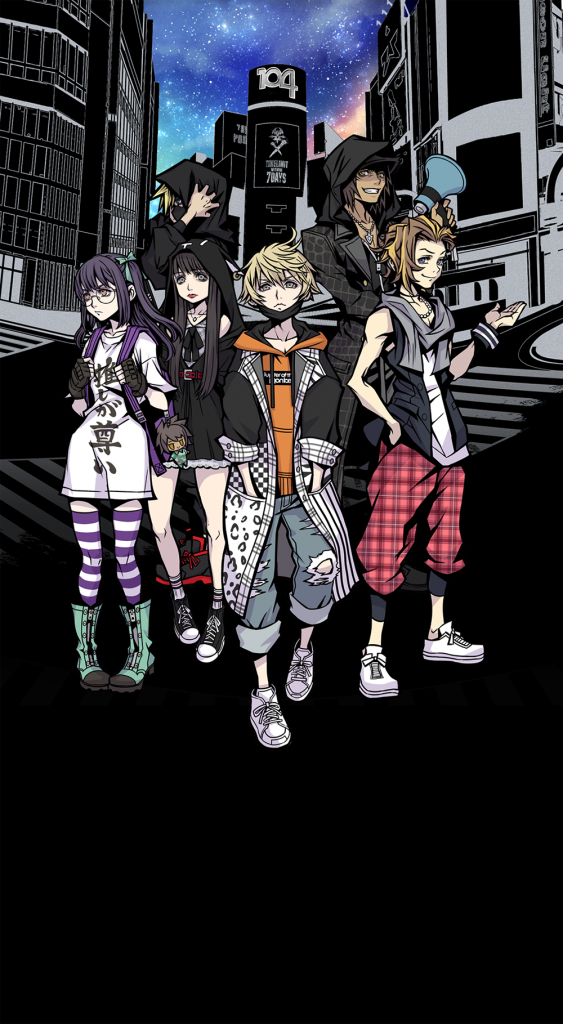 A visual novel
The writing is charming and witty, tackling a variety of social themes. Indeed a large part of the game plays like a visual novel as each day the characters interact and try and navigate the trials ahead of them. As you would expect from a role-playing game, there is a lot of reading involved. When you're not battling monsters or shopping, it is heavily story driven. While some days certainly overstay their welcome, thankfully there's always something new to look forward to. The story continues to deliver twists and turn-ups until the very end. This means there are regular pay-offs to reward your time spent playing.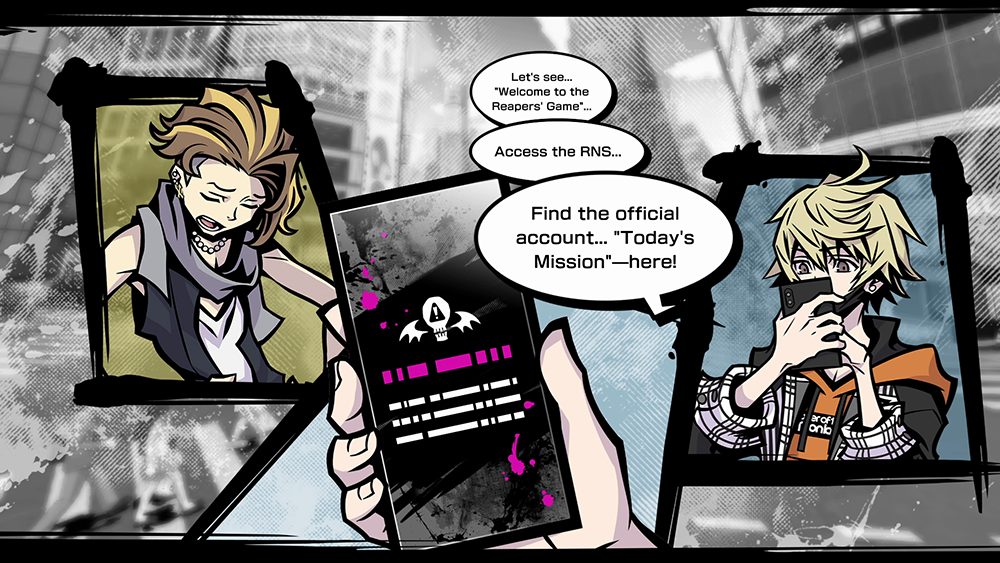 Each day is completely scripted and doesn't run in real time. However the day system is still a good structure for this game. Due to its surprising length I found it good to play a day or two each day and pace it out. I found myself burning out if I tried to do any more, due to the addictive but rigid gameplay loop. Thankfully you are able to tailor the difficulty to your liking and most battles are optional. So if you'd just like to play for the story and power through, then that is certainly an option. Heightening the difficulty and lowering your level earns you greater rewards, however. I enjoyed playing on Hard, but there is no punishment for playing the way you want.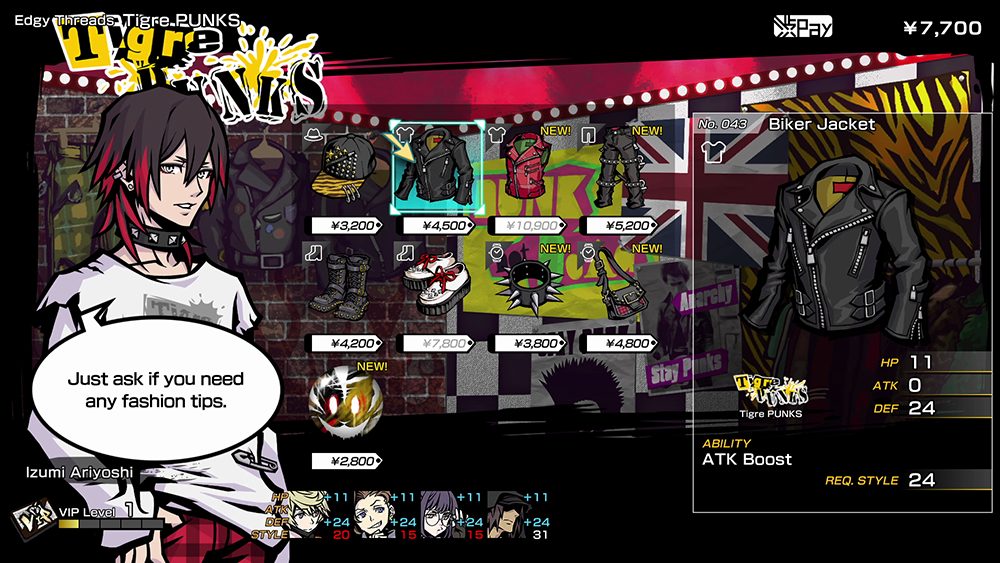 Features customisable combat
Combat is fun and highly customisable, as you collect pin badges that allow you to perform a variety of different attacks. As you progress through the game, more and more combinations and ways to play become available. As you would expect from a Nomura game (director of Kingdom Hearts and the Final Fantasy VII remake) it is very flashy and action oriented. There are elements of rhythm gameplay mixed in as you chain together attacks to build up your beat score. This results in climactic ultimate attacks. It's simple to get into but has a lot of potential for more complex builds. A lot of the fun comes from finding different combinations that chain well together.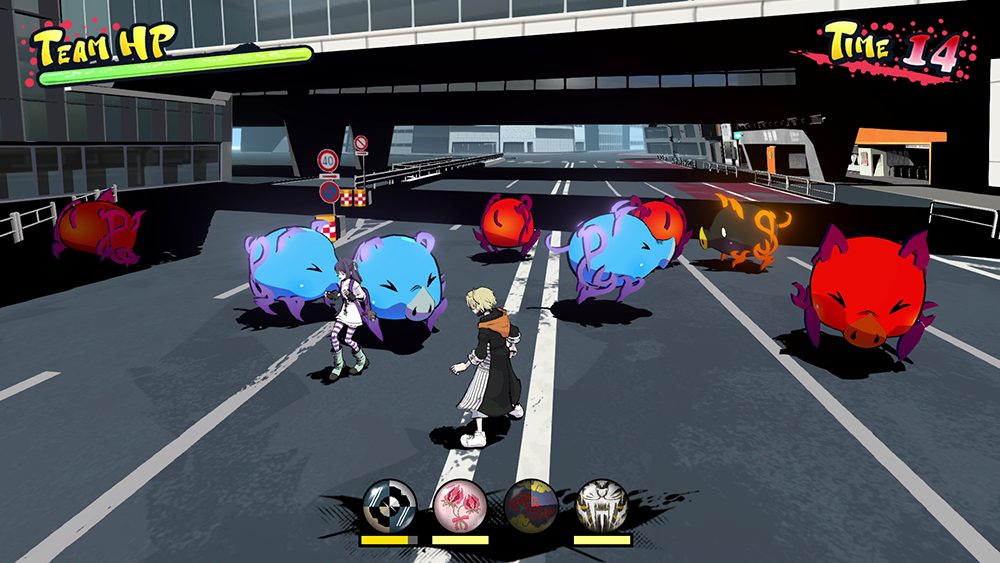 Verdict: an excellent sequel
I have very fond memories of playing the first game after school, and NEO evoked the same feelings of wonder and excitement as I roamed the virtual streets of Shibuya. Growing up, I feel it had a lot to do with my love for urban environments. While I haven't had the pleasure of visiting Shibuya, the game has been praised for its faithful recreations of iconic locations, as well as its representation of contemporary food and fashion culture. I would love to see other cities in the world similarly recreated (a Reaper's Game in London would be a lot of fun!). It would make for an interesting collection of short stories or animations at the very least.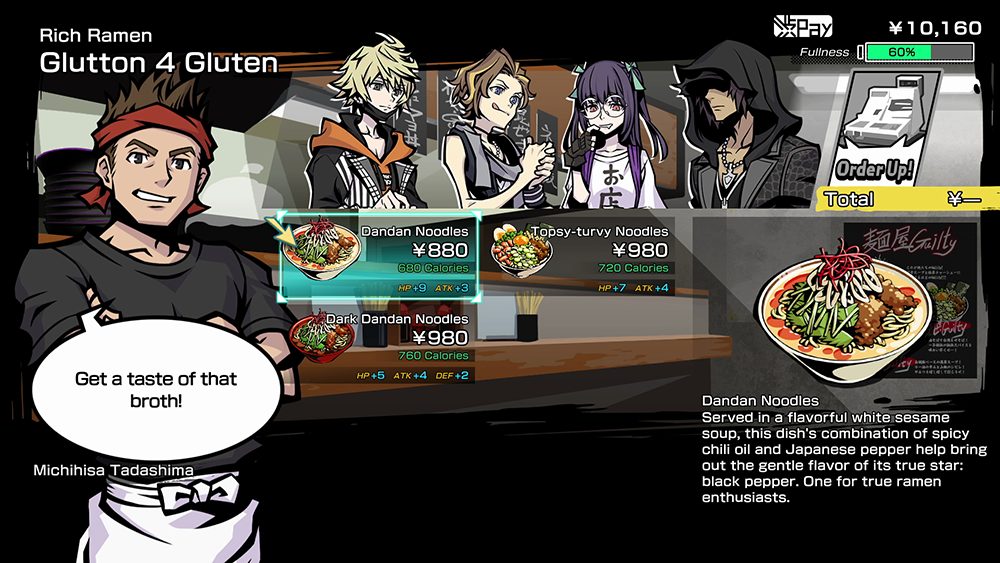 A sequel absolutely shouldn't be forced, but I am grateful that NEO even exists. And there is certainly plenty of room for new stories. I would love to revisit this universe again one day. The journey was sluggish at times, but it ended up being a very satisfactory conclusion to both games. And it tied up a lot of loose ends while leaving potential for more. By journey's end I found myself really attached to this new band of characters. They felt right at home, and so did I. This is how you handle a sequel. It was well worth the long wait, and I hope that it will usher in a new generation of players to fall in love with The World Ends with You.
Words by Andy Porter
(Game available on PlayStation 4 and Nintendo Switch. Review copy played on PlayStation 4)