On Monday 13 September, the Mayor and Mayoress of Wisbech visited the Alan Hudson Day Treatment Centre to take a closer look into the 'Living Well' sessions organised by the team for their patients. Councillor Andrew Lynn and his wife, Reema Pate Lynn arrived during a session with activities including arts and crafts, reflexology and check-ins with the nursing team. The Mayor said, "it was great to see first hand the vital services provided by the Centre and I can't thank the team enough for inviting us to come along."
The Alan Hudson Day Treatment Centre, an Arthur Rank Hospice Charity service based in Wisbech, is a specialist day treatment centre supporting people living with an advanced serious illness or other life-limiting condition and those who need end-of-life care. Services are provided free of charge to patients and their families in North Cambridgeshire and the Fens.
The Treatment Centre provides 'Outstanding' care to more than 600 patients a year, helping them to make every moment count. The multi-disciplinary palliative care team led by a Matron, provides a range of services, including Living Well services; treatment and clinical days (including blood transfusions, oncology and symptom management); complementary and diversional therapies; and bereavement and support services.
The Centre additionally supports patients and their families in their own homes through a Hospice at Home service and a community specialist palliative care service which ensures integrated care. The team also provides clinical advice and support to palliative patients on the adjacent Trafford Ward.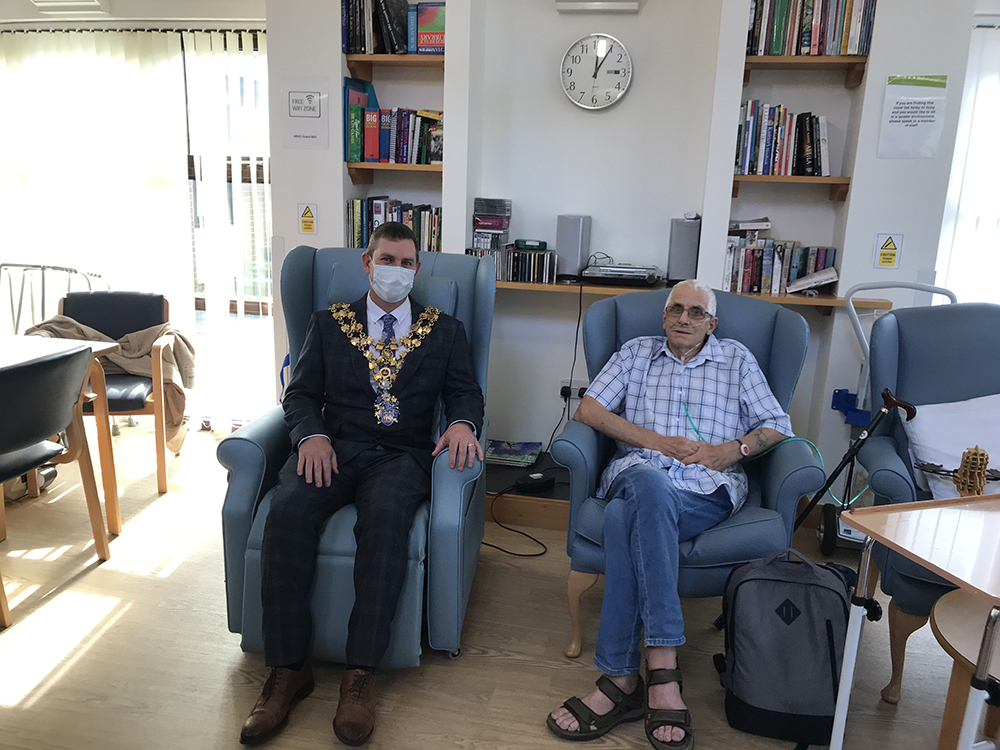 The Alan Hudson Day Treatment Centre's highly qualified staff and dedicated volunteer team are based at North Cambs Hospital. Redevelopment and expansion works took place in 2019 to accommodate the increasing volume and changing needs of people who require its care. The Hudson Foundation were the primary donor for the internal works, with the Friends of Wisbech Hospital and the Robert Hall Trust contributing additional funds.
Fundraising Coordinator, Toni Bird, said, "The Mayor's visit was well received by the team and our patients".