As we head slowly towards 2021, the spirit of Christmas will be totally different this year. However, after the long period of closed venues and lack of shows and live events, we need a definite event to focus on – that light at the end of the tunnel.
As a performing musician, this year has been the hardest one ever. I can count the number of live music events that we have played at on one hand. And though it has been possible to live stream on Facebook, the loss of interaction with the audience leaves the performer feeling flat.
Thursford
My Christmas build-up usually starts just after Remembrance Day, with the annual trip to Thursford for the Christmas show. For those who are unaware, this event is like an old-fashioned royal variety Christmas show in the world's biggest grotto on steroids, with animated polar bears and antique carousels.
It has a 100-foot stage, with a cast of 150 singers, dancers, a full orchestra, comedians, speciality acts and lighting to dazzle. It runs two performances each day, from early November through to 23 December. Set in the grounds of the Thursford museum complex, every performance is sold out.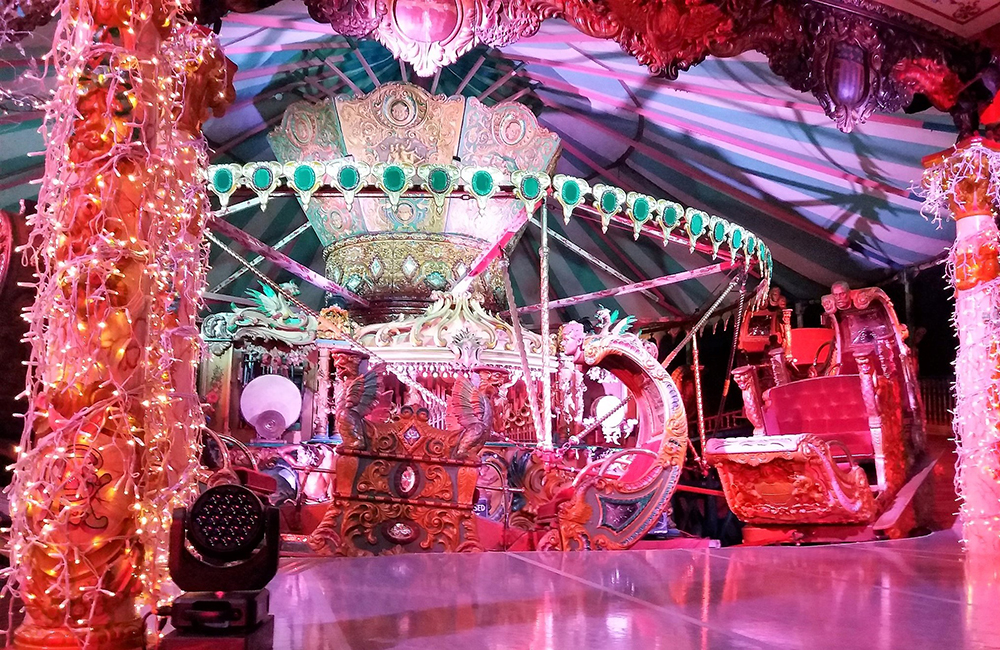 Tree Festival
The build-up then focuses on the Christmas open mic and acoustic sessions. This includes the Saturday night tree festival at St Mary's Church, where we usually have Christmas songs to accompany the visitors who have come to see the trees. The last Friday of the year acoustic session is followed by the traditional dancing on Briggate Bridge at midnight on New Year's Eve, featuring Pig Dyke Molly. All of these may be cancelled until next year, of course.
The Straw Bear Festival
The festivities being concluded, we look forward to the Straw Bear festival. As my last big public event of this year was the 2020 Straw Bear event, it seems odd that we will be going into a virtual event 12 months later with online performances replacing the traditional procession and dance.
Music in 2021
During the year my good friend, and co-performer in the Boatmen, Steve Gibbs and I started a new project with four other talented performers. We'd hoped to be working with them over the Christmas and early into the New Year. Fronted by a female vocalist, we will be called Alice and the Mad Hatters. Hopefully we will be coming to a venue near you in early 2021.
As for other live music events, I hope to see you all next year.
For links to events in the article, all hopefully back next year:
Thursford – go to YouTube – Thursford Christmas Spectacular UK's Biggest Christmas
2021 Tree Festival – go to Facebook: Friends of St Mary's Church Whittlesey
2021 Straw Bear Festival – book online at https://strawbear.org.uk
Local open mic listings will updated as soon as possible and can be found at www.outa-stock.co.uk/OM.htm
WORDS Dave Bailey