Inspired by lemon drizzle cake and key lime pie, this fresh and fruity lime and cardamom cake is a great way to welcome spring into the kitchen. The subtle warmth of the cardamom adds an extra layer of depth to the sharp citrus, and the sweet coconut cream topping and crunchy pistachios balance the textures and flavours. The Swiss meringue buttercream may sound daunting, but it's really simple to make. it just takes a little longer than regular buttercream, and you'll end up with a lighter alternative that really complements the coconut.
Ingredients
For the cake:
250g unsalted butter (at room temperature)
275g golden caster sugar
4 medium eggs
275g self-raising flour
A pinch of salt
8 green cardamom pods
2 limes
100g Greek yoghurt
For the coconut swiss meringue buttercream:
2 egg whites
130g caster sugar
150g unsalted butter (at room temperature)
1 tsp coconut cream
A pinch of salt
For the coconut and pistachio topping:
30g desiccated coconut
20g shelled pistachios
Method
Grease and line a 23cm cake tin and preheat the oven to 180°C/160°C fan.
2. In a large bowl, beat together the butter and the sugar using an electric whisk until you have a creamy consistency.
3. Beat in the eggs one at a time until smooth.
4. Fold in the flour and salt.
5. Add the zest of two limes and the juice of one lime, as well as the Greek yoghurt. Fold into the cake mixture until you have a cake batter consistency.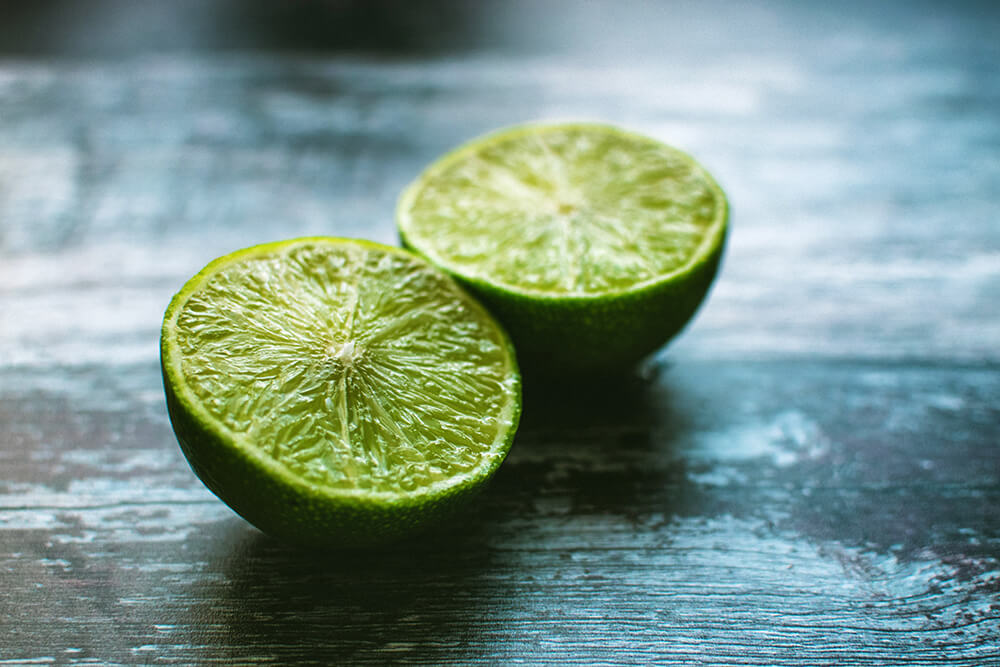 6. Pour into the cake tin and then bake for 50 minutes.
7. Once baked, leave to cool completely in the tin. When cool, remove from the tin and set aside.
8. For the coconut Swiss meringue topping, begin by whisking together the egg whites and caster sugar in a heatproof bowl for about 30 seconds.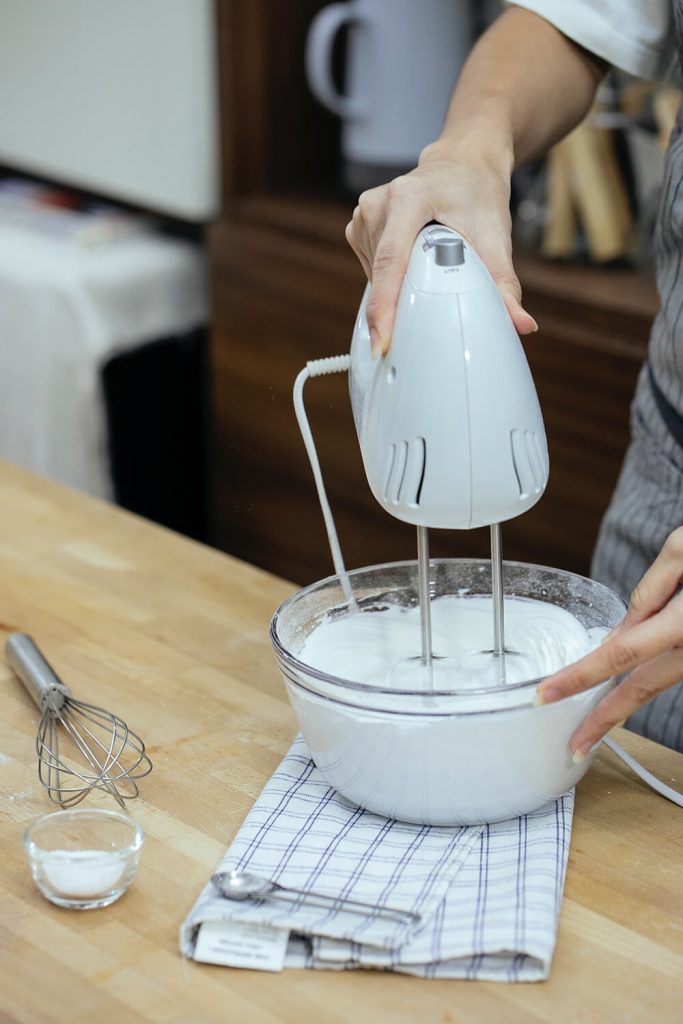 9. Place the bowl over a saucepan of boiling water, then continue to whisk for several minutes until you have a smooth white consistency. There should be no sugar granules remaining.
10. Transfer the warm mixture to a larger bowl and continue to whisk for several more minutes until it is thick and able to form stiff peaks.
11. Allow to cool, then beat in the butter, one tablespoon at a time.
12. Beat in the coconut cream and salt.
13. Spread the buttercream over the top of the cake and smooth out using the back of a spoon. If you have a little buttercream left over, you can serve this alongside the cake!
14. Sprinkle over the desiccated coconut.
15. In a food processor, blitz the pistachios into a fine crumb and then sprinkle over the top of the coconut.
16. Enjoy your lime and cardamom cake!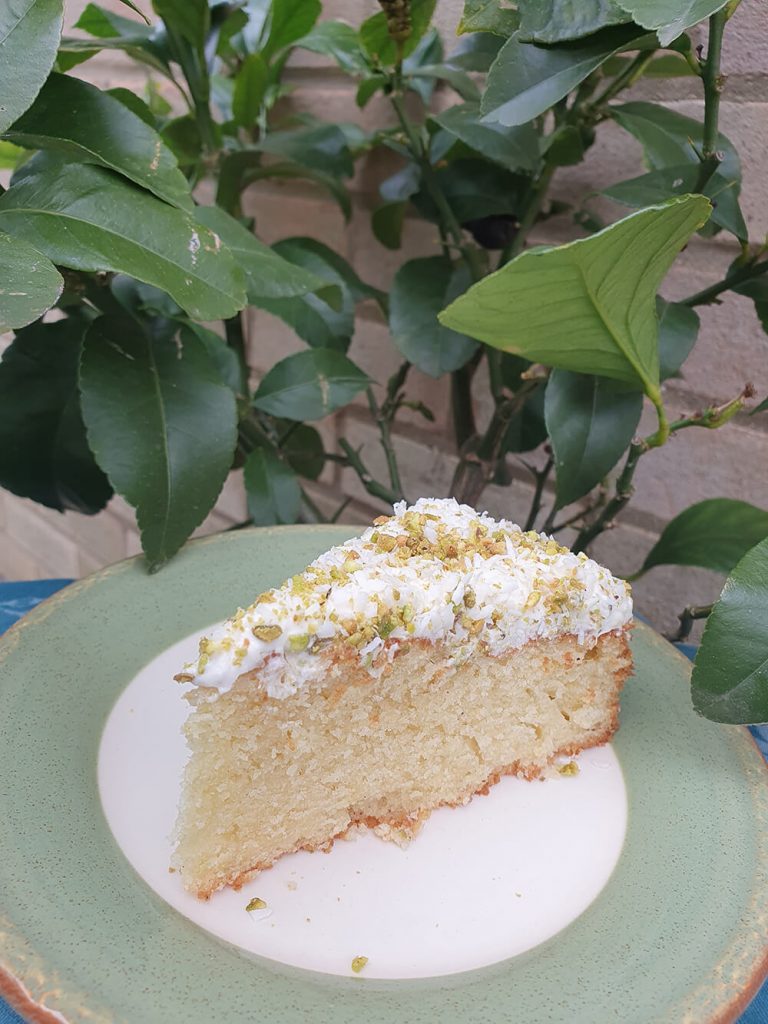 RECIPE Andy Porter