Cambridge City Council, along with ten other partners from Belgium, France, the Netherlands, and England, is part of the Nature Smart Cities across the 2 Seas project. The project aims to better prepare cities for the future impacts likely to be brought about by climate change. These include urban heating, air pollution, and flooding.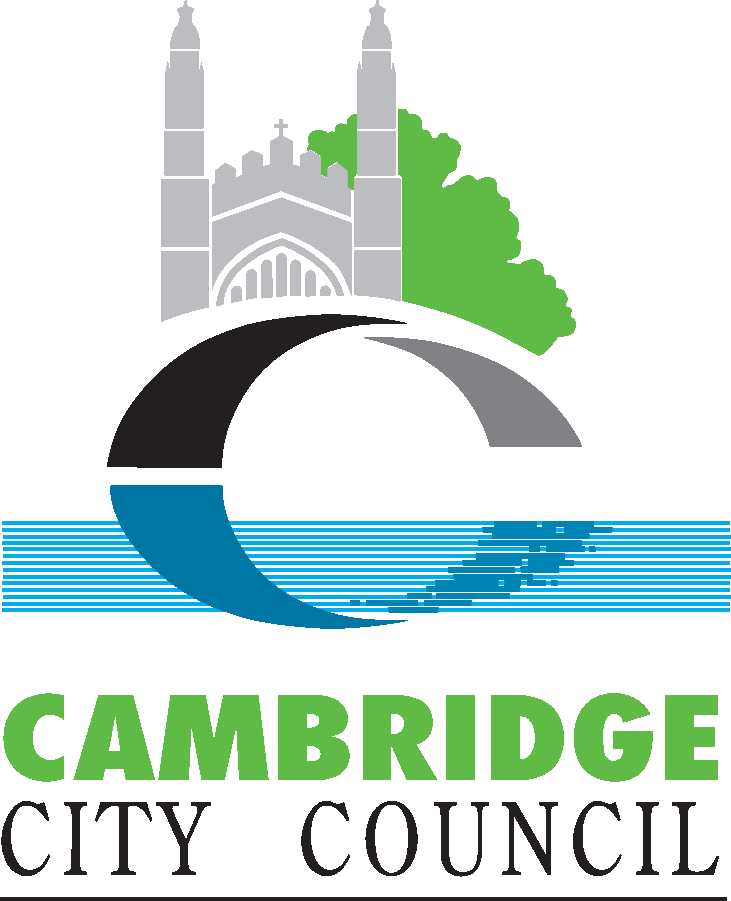 Urban environments like Cambridge are vulnerable to climate-related problems. This is due to their reliance on built materials like concrete, tarmac, and natural stone. These materials are great for longevity and robustness to the stresses of city living. However, they are not well suited to buffering climate-related phenomena. That is where we can recruit natural materials and surfaces to help – so-called green infrastructure solutions. Trees, rain gardens, green roofs and walls, and other vegetation, as well as sustainable urban drainage approaches, can help to cool cities on hot summer days. They can also capture heavy rainfall and slow its movement, and improve our air quality. In addition to these benefits, green infrastructure also provides us with a range of other services which are good for wildlife and help to improve our physical and mental health.
The Nature Smart Cities project will develop a business model to promote the use of green infrastructure solutions by local authorities. This will be tested, validated, and refined through seven pilot projects. Cambridge's pilot project is the Cambridge Canopy Project. It focuses on the use of trees and canopy cover to make our city more liveable for the future.
Increasing tree canopy cover – you can help
The aim of the Cambridge Canopy Project is to increase tree canopy cover in the city by 2%. This will take it from the current level of 17% up to 19%. To achieve this, we need 16,000 new trees. Cambridge City Council, through the Cambridge Canopy Project, are planting 2,000 new trees across public open spaces. Through our ever-popular Free Trees for Babies scheme and our recently launched Neighbourhood Canopy Campaign we will give away an additional 1,500 trees to residents. However, to hit our target, we need to plant 12,500 more trees. This is where you can help!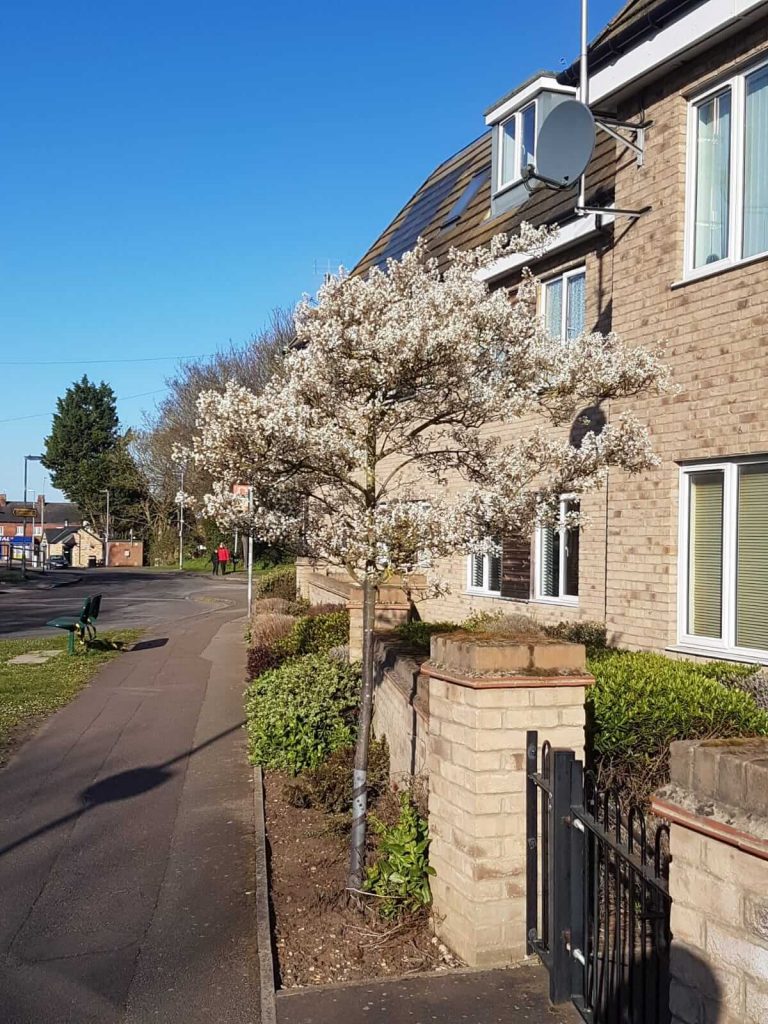 There are more than 54,000 residences in the City. More than 40,000 of these have at least a front or back garden. In fact, residential land makes up the biggest single land use of the city, accounting for 39%. This means that the greatest opportunity for tree planting and growing our urban forest exists in your gardens.
By planting a single tree in your garden, you will contribute to our collective urban forest that is made up of all the trees in the city – those on our roads, in the parks and college grounds, and those already in your gardens. And by doing so, you will help to increase the provision of benefits from all these trees – the so-called ecosystem services. This means more shading, shelter, cooling, water infiltration and flood reduction, wildlife habitat, and capture of air pollutants. Planting a tree is one of the simplest ways you can take personal action to help in the fight against climate change. And it will help to make our city better-adapted for the future.
Winter months are the best time to plant trees
The winter months are the best time for tree planting. At this time of year most trees are either dormant or in a very slow growth phase, and the soil is moist. We will plant all the Cambridge Canopy Project's 2,000 new trees at this time of year. This winter, the next batch of 800 new trees will be appearing across the city before the end of March. If you are lucky, you might even see a new one near your home!
Small gardens and even patios are fine
There is a tree out there to suit almost any space, no matter the size of your garden. Some varieties will even grow very happily in containers on patios. If you want to help grow our urban forest and contribute to making Cambridge more climate resilient and would like help with selecting or planting a tree, please visit our website, follow us on Twitter, or sign-up to our mailing list for more information.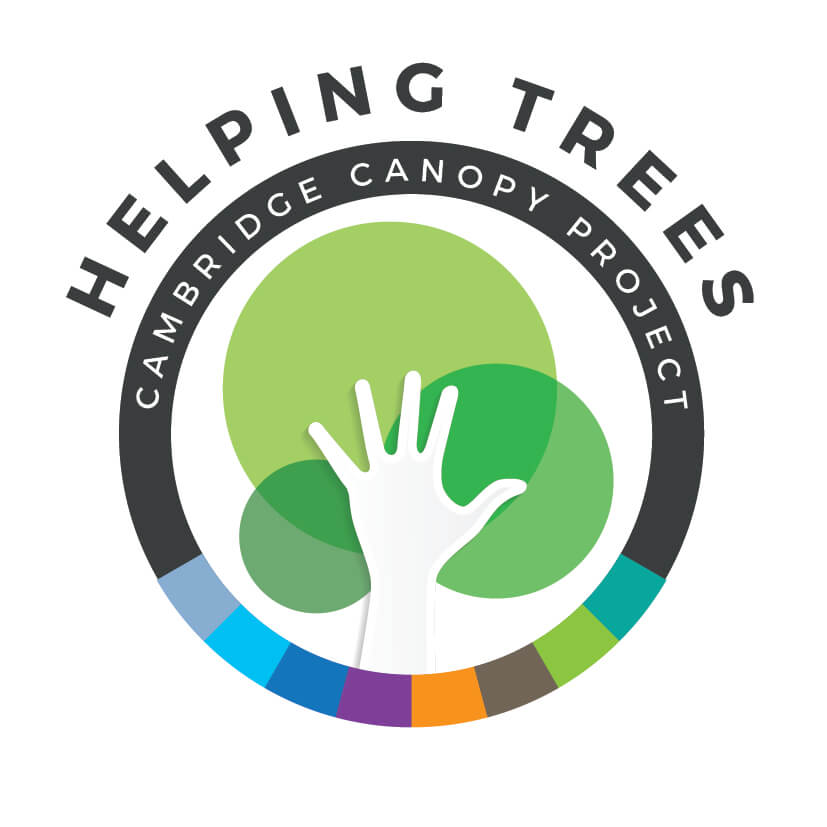 Read more about the Cambridge Canopy Project at https://www.cambridge.gov.uk/cambridge-canopy-project. And find more information on the Nature Smart Cities project by visiting https://naturesmartcities.eu/.
The Cambridge Canopy Project is part of the Interreg 2 Seas 2014-2020 programme 'Nature Smart Cities across the 2 Seas' project, which is co-funded by the European Regional development Fund under subsidy contract No. 2S05-048.
WORDS Dr Matthew Ling, Project Lead,
Cambridge Canopy Project, Cambridge City Council