It's sometimes easy to overlook Peterborough's history and think of it only as a modern city. After all, there's much talk at the moment of plans for shiny new development. And while it's good to hear about future intentions for the Embankment, city centre and so on, let's not forget that Peterborough has a great local history, with reminders never far away.
To go way back to some of the city's earliest inhabitants, a visit to Flag Fen is a must. Here you'll find a brilliant insight into how fen folk lived more than 3,000 years ago. You get a tangible sense of what Bronze Age and Iron Age life was like, thanks to the expertly constructed replica roundhouses.
Flag Fen is here because of the discovery of a Bronze Age settlement on the site. Artefacts uncovered by the archaeologists are on display, including jewellery, weapons, and what experts think is England's oldest wheel. Although closed at the time of writing, Flag Fen is scheduled to open soon for school visits, and hopefully to the general public next spring.
Medieval life
A visit to Peterborough Cathedral is a leap forward in time of about 2,000 years. You can spend hours in the cathedral, as there are so many things to explore: some obvious, and some hidden away.
The painted wooden ceiling in the nave is the only one of its kind in Britain and dates back to 1240. There is also the tomb of Catherine of Aragon, Henry VIII's first wife, who was set to rest in the cathedral in 1536.
Thankfully, the cathedral is open again, albeit with the restrictions listed very clearly on its website. As soon as you can, be sure to join one of the guided tours. The guides will help you see the cathedral in a whole new light, uncovering secrets and telling wonderful stories from the past 900 years or so.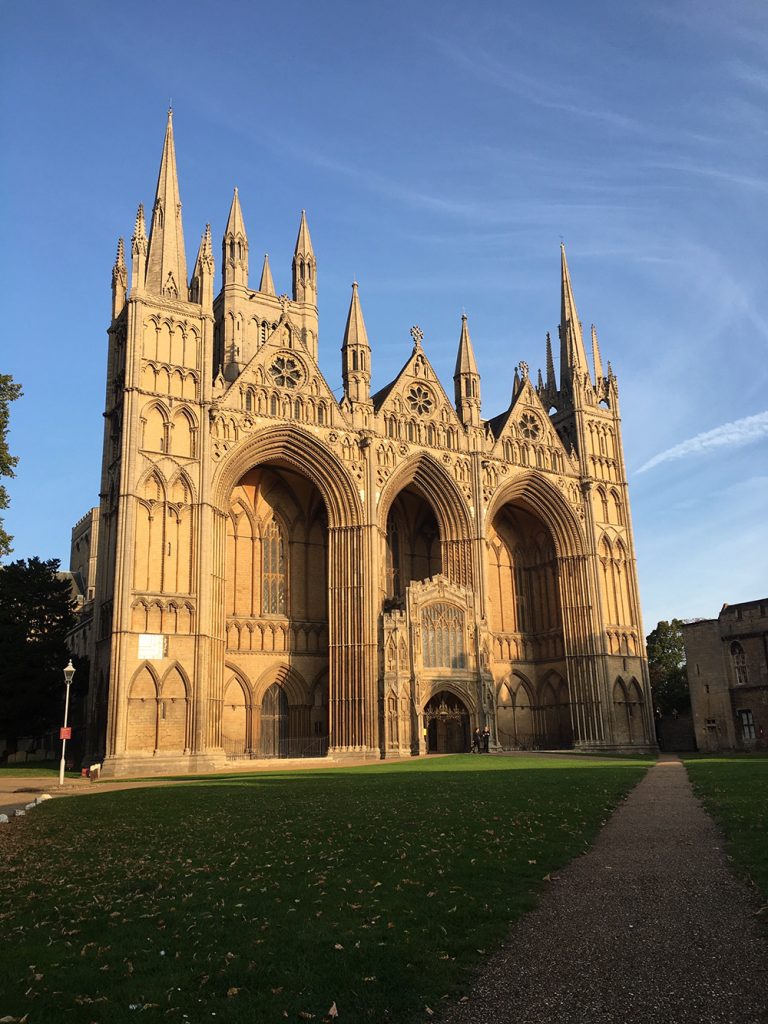 Hopefully the medieval Longthorpe Tower will reopen soon too. The 14th-century wall paintings are the real find here for first-time visitors: they rival anything you'll find anywhere in Europe. Look deep into the paintings, and you'll spot all kinds of weird things, from musicians to animals and even a mythological beast projecting fiery poo!
My favourite place in Peterborough is Central Park. I've had many happy hours here, relaxing in the sun, playing tennis, or scoffing cake at the café. But this, too, is a place to soak in some history.
The park opened in 1877, and for many years only people who could afford to pay a subscription fee could access it. The stone archway on Broadway once stood as part of a row of houses near the railway station, but it was moved to the park when the houses were demolished in 1913. The sunken garden also has an interesting past: it's on the site of a former lake where model boats were sailed.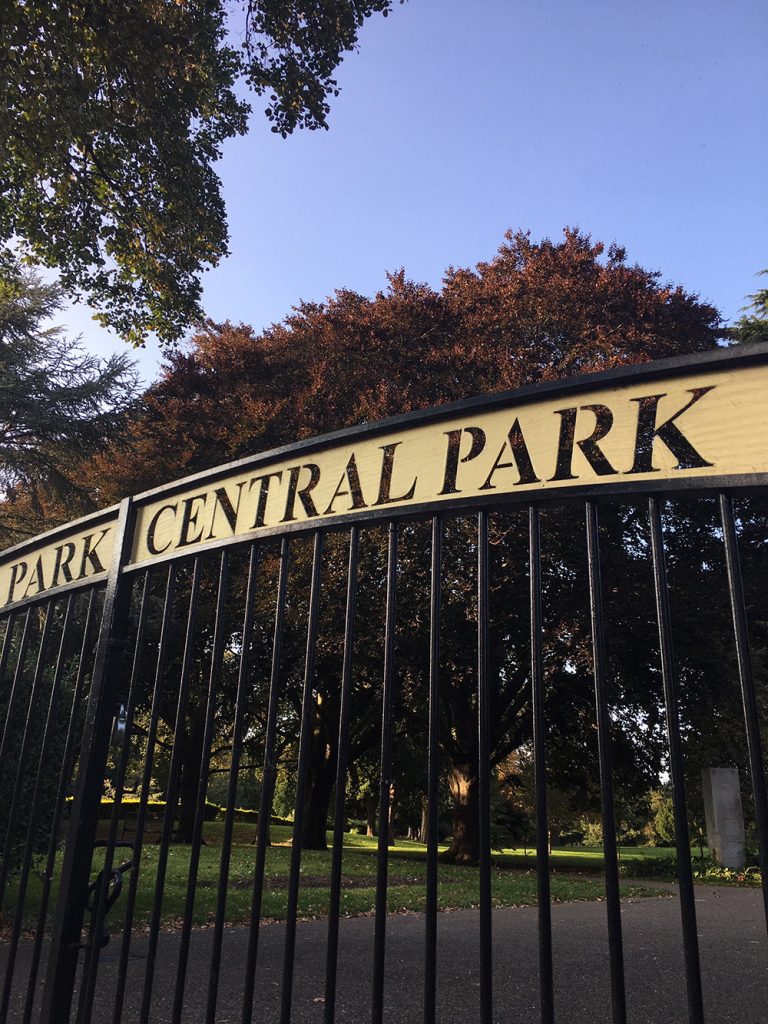 A hero of World War One is buried in Central Park: Jimmy the Donkey! Jimmy transported injured soldiers to safety from the frontline, and after the war the Peterborough branch of the RSPCA gave him a long and happy retirement. Well, in fact it wasn't a complete retirement, as Jimmy worked raising funds for the charity until he died in 1943.
In the middle of the park there used to be a bandstand, where bands would entertain the public on Sunday afternoons. Sadly this was demolished in 1964, but its replacement has historical significance itself. The magnificent willow tree that stands there now was left over from the stock of trees planted along the Embankment.
Theatre land
Walk from Central Park down Broadway and try to imagine what this road was like in the past. Believe it or not, there used to be several theatres on Broadway. Names like the Hippodrome, the Theatre Royal and the Electric Theatre are long gone, of course. So too is the Embassy, where the likes of Tommy Trinder, George Formby, and Billy Fury all performed. That became the ABC cinema, and the building is now the O'Neill's pub.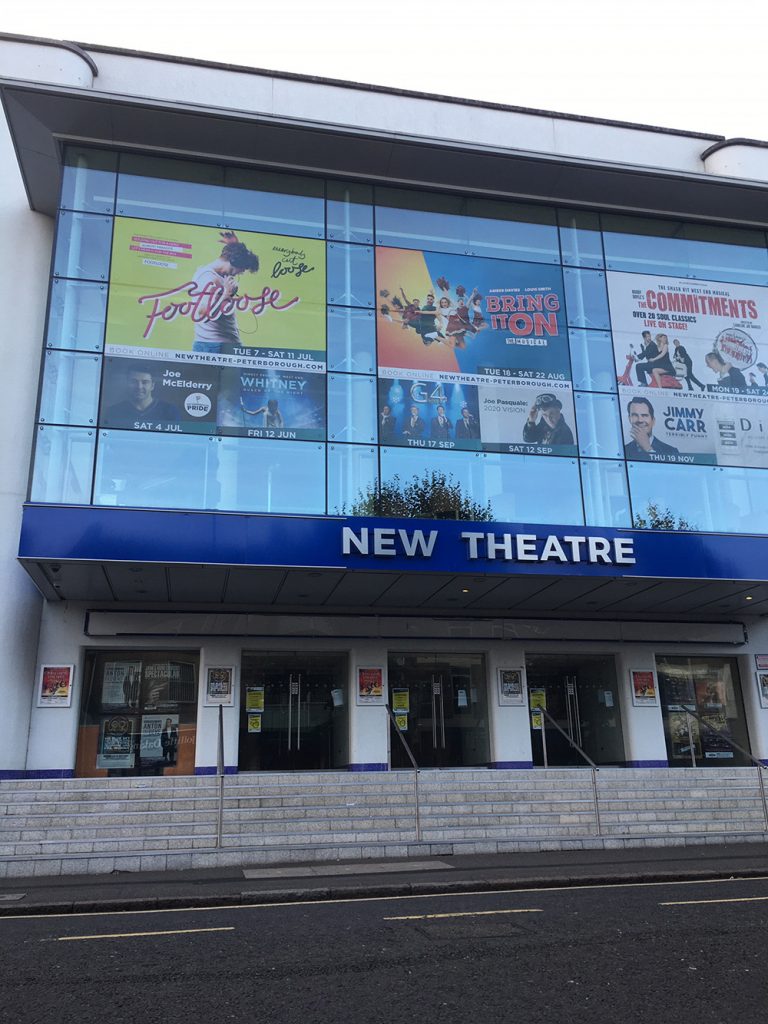 All that really remains of this glorious past is the magnificent one-screen Odeon cinema that opened in 1937, which is largely unchanged in its present-day form as the New Theatre. I do hope the New Theatre survives the Covid-19 crisis, as it's not only still a wonderful building, but also now a great venue run by people who are passionate about bringing excellent entertainment to Peterborough.
Peterborough's museum
Finally, of course, a tour of the city's history should include a visit to Peterborough Museum and Art Gallery. The building was a hospital for many years, and this makes the exhibit of a Victorian operating theatre all the more vivid. Another highlight is the collection of models and other items made by prisoners of war held in Peterborough during the Napoleonic wars.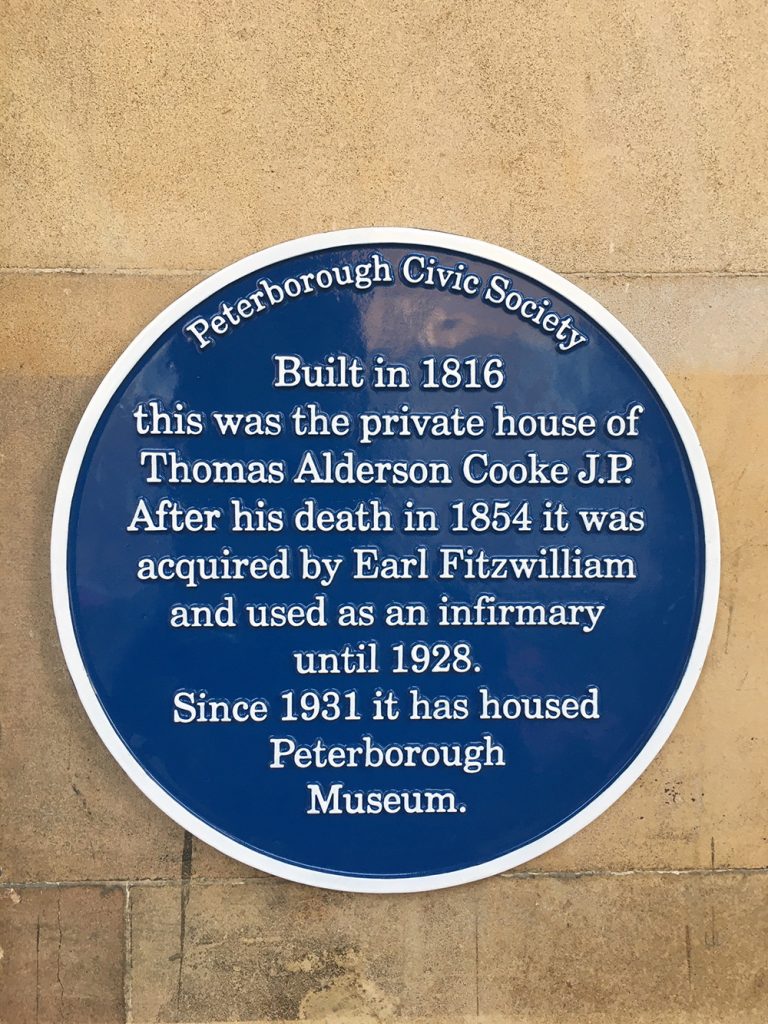 It's a great size for a museum too: despite having more than 200,000 objects in its collection, you can explore all its exhibits comfortably in an hour or so. Fingers crossed that the museum opens again soon, so that we can once again enjoy this fantastic asset for Peterborough's history explorers.
Words Richard Groom
Interested in local history? To read 'A tale of two churches: a walk between Ramsey and Bury' click here.