I'm Andy Harding, Personal Trainer. I've been training people for a range of health and fitness reasons for over 12 years.
All my one-to-one training takes place at clients' homes or outside in local parks. I also train small groups of friends or family members who want to train together. This works out cheaper, and it's best if their fitness levels are similar.
Sessions are based on what the client wants to achieve. Most want to lose weight and tone up for health reasons, or for a special occasion or an event, for example a wedding or a holiday. Some want to get fitter after injury or illness.
People use personal trainers as part of their weekly routine as they want to maintain their fitness. It makes them feel better and gives them more energy. Clients report sleeping better and enjoy the feel-good factor when they lose weight.
Andy Harding personal trainer: my journey
Twenty years ago I was nearly 17 stone, and I decided to do something about it. I hadn't heard of personal trainers then. So I tried fad diets and, yes, lost a bit of weight. But when I stopped the diet, the weight went back on. Exercise and healthier eating worked for me. I joined a gym and went regularly. I was careful what I ate. It took over two years to lose the weight, but I kept it off as I was exercising and eating more healthily. Here you can see a photograph of me pre-weight loss, and then now. Doing it myself and learning through my qualifications have helped to make my job easier. I can fully understand clients' motivation and so help them to achieve their goals.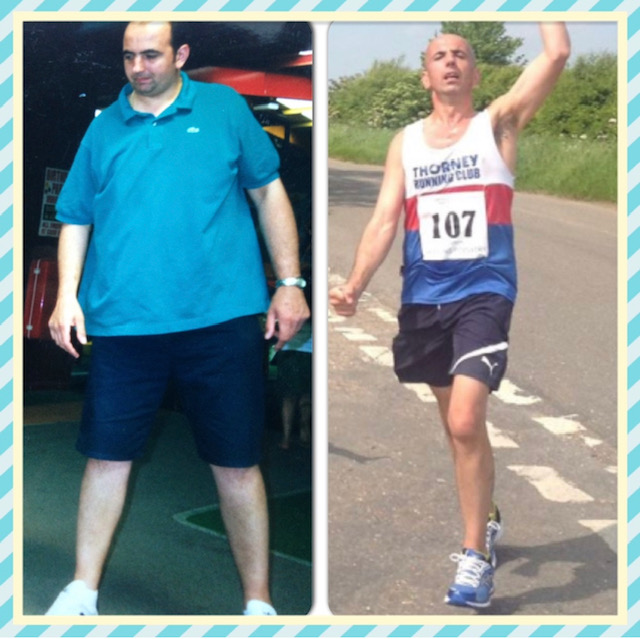 Get into running
I've been running for over 16 years. I've completed many races and two London Marathons. As well as training I train clients to improve their running for races from 5k to marathons, I also help them to start running.
I have a running group called 'Be a better runner' at Hampton every Wednesday 7-8pm. It involves intervals and drills. This improves both running and all-round fitness. It's popular with all runners, from beginners to regulars – all new members are welcome.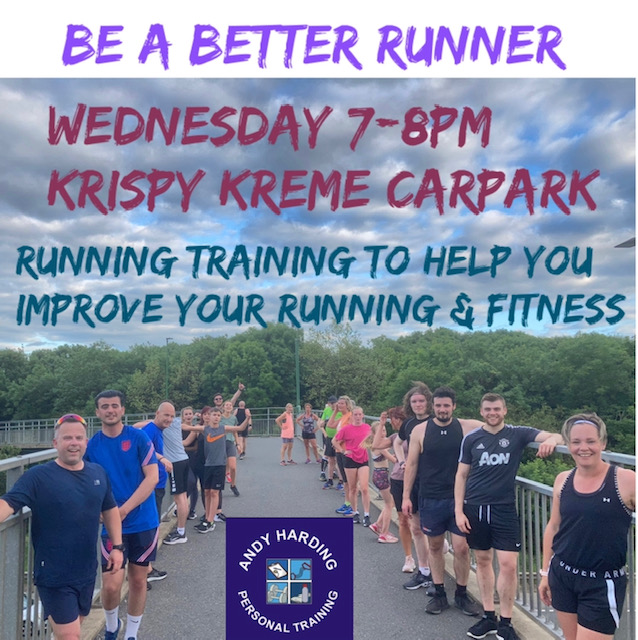 Try my bootcamp and more
For over 12 years I've run a bootcamp on a Tuesday night 6.30-7.30pm at different locations. It's currently at Feldale field off Drybread Road, Whittlesey, at the home of Whittlesey United Football Club. We have lights for the dark nights. It's a session for everyone with different exercises each week. We have lots of fun in all age groups and everyone is welcome. I also add 3-minunte fitness videos to my YouTube channel 'Everything Peterborough' every fortnight. In addition, on the first Wednesday of the month I do a fitness chat on www.moremuzicradio.com
Want more information?
If you would like any information about personal training, 'Be a better runner' and bootcamp just get in touch by phone 07801 371628 or email andyptrainer@aol.com