Are you a regular cruise-goer? Or have you never been before but maybe like the sound of it? In many ways, cruising and a traditional holiday are similar.
• You can tailor them to your own personal tastes. You can choose from adult-focused cruises (Cunard), family cruises (Disney & Royal Caribbean), or luxury cruises (Silverseas). Perhaps you'd prefer small ships (Azamara), or even speciality cruises, which lots of cruise lines offer.
• You can nearly go anywhere you desire on-board a cruise. With specialist operators even offering Antarctica and North Pole expeditions, the world is your oyster.
• You can find a room type to suit, giving you the space and view you desire, from inside cabins through to family options. (Some even have slides in them!)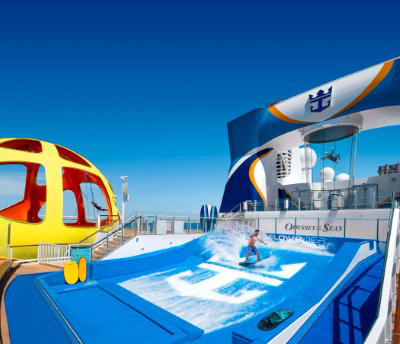 There are so many ways in which cruising can be very different from a land-based holiday
• You can have the opportunity to get dressed up fully in your best clothes or wear that dress you don't wear often enough – something that would probably not happen in a hotel. A gala dinner is a regular feature when cruising.
• Fine dining that is out of this world, with generally not just one option but many luxury restaurants to choose from. Not a fine dining fan? That's okay – there are a range of restaurants from buffets and snack bars, right through to fine dining. In short, there will be something for all.
• The views from the ship can be stunning, and they change each night and morning. Imagine waking up not knowing what will be outside the window.
• You can visit many locations without having to unpack your suitcase!
• The activities on board are something else. These can include kids' clubs for children from six months of age, as well as dance, cookery, yoga, and all sorts of other things. Some even have wave riders and pool slides. There's even an indoor sky dive onboard Royal Caribbean's Quantum of the Seas.
• Cruise companies often also have added value sales, such as free drinks packages, Wi-Fi at sea, or even free flights.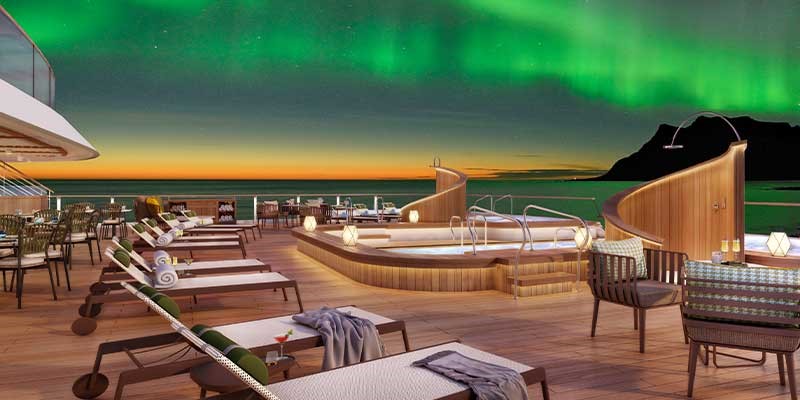 Add-ons for an extra experience
If all this wasn't enough, you can top and/or tail your trip in some of the most amazing places around the world to make it an experience you won't forget. For example, you could choose a fly cruise out of a city for a few nights exploring, a stopover on your flight for a night or two, or even a week on the beach at the end. It can all be done with a little imagination and a helpful hand from your local travel agent!
Cruising can be a little overwhelming, with so many cruise companies to choose from. But an expert in this field can help you to pick out the right ship as well as help you plan and fine-tune the trip you desire to ensure the experience is everything you have your heart set on.
Words by Jade Hawkins – Travel Counsellors