This recipe for Crostini with Minted Broad Bean Purée and Watercress really says Spring is here. It has such a vibrant green colour and fresh taste. Also, the contrast between the crunchiness of the sourdough crostini and the soft broad bean puree is … Well, you can make the recipe and find out for yourself.
I have included a dairy free option, to suit vegans or anyone with a dairy intolerance. It is also delicious.
You can leave the outer skin on the beans, but squeezing the inner bean out is a fun job. You could rope in any children in your life to do it or do yourself – it's quite relaxing if you have the time! It will make a much more vibrant looking and tasting puree.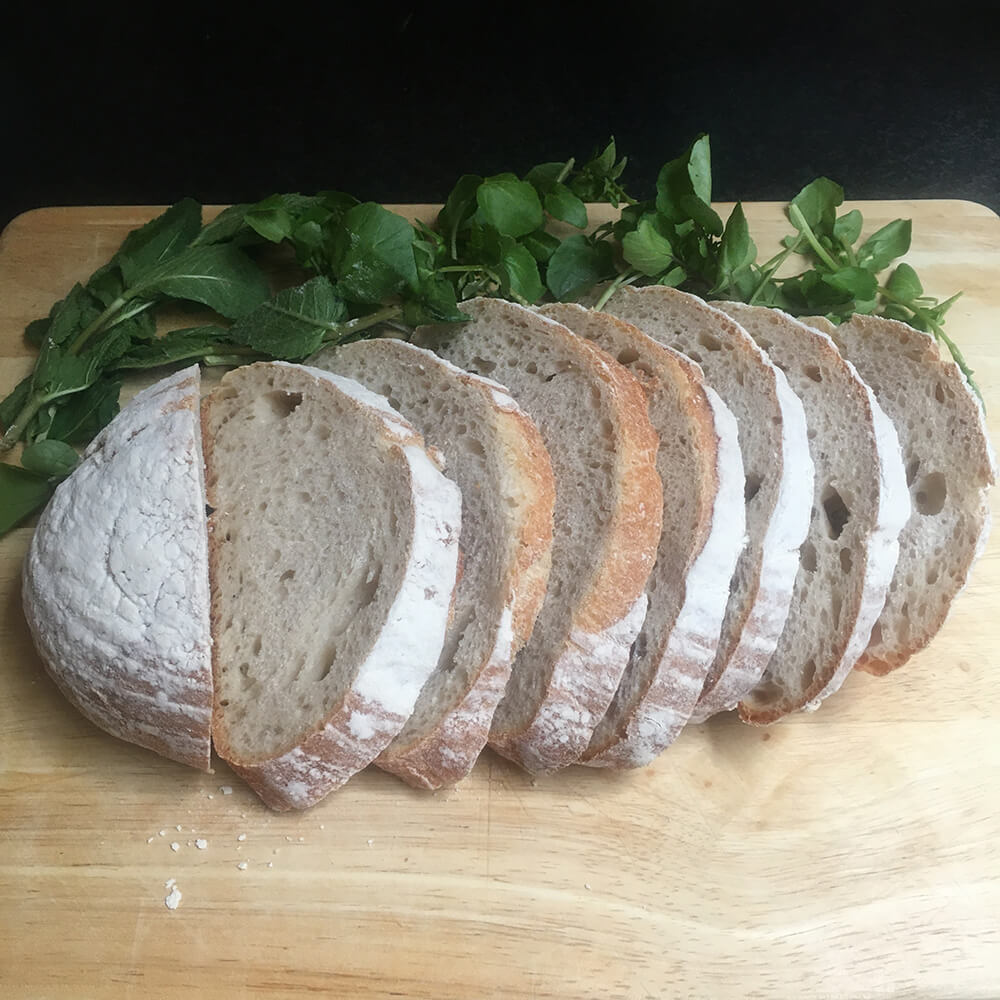 For six crostinis take:
Sourdough loaf, sliced
Olive oil
350g podded broad beans
1 garlic clove
Leaves from a small bunch of mint
Half a lemon, zest and juice
½ tsp of chilli oil or flakes (optional)
½ tsp caster sugar
200g feta cheese (or for a dairy-free version, 150g of tinned coconut milk or coconut yoghurt or oat yoghurt, and sea salt)
2 handfuls watercress
Freshly ground pepper to taste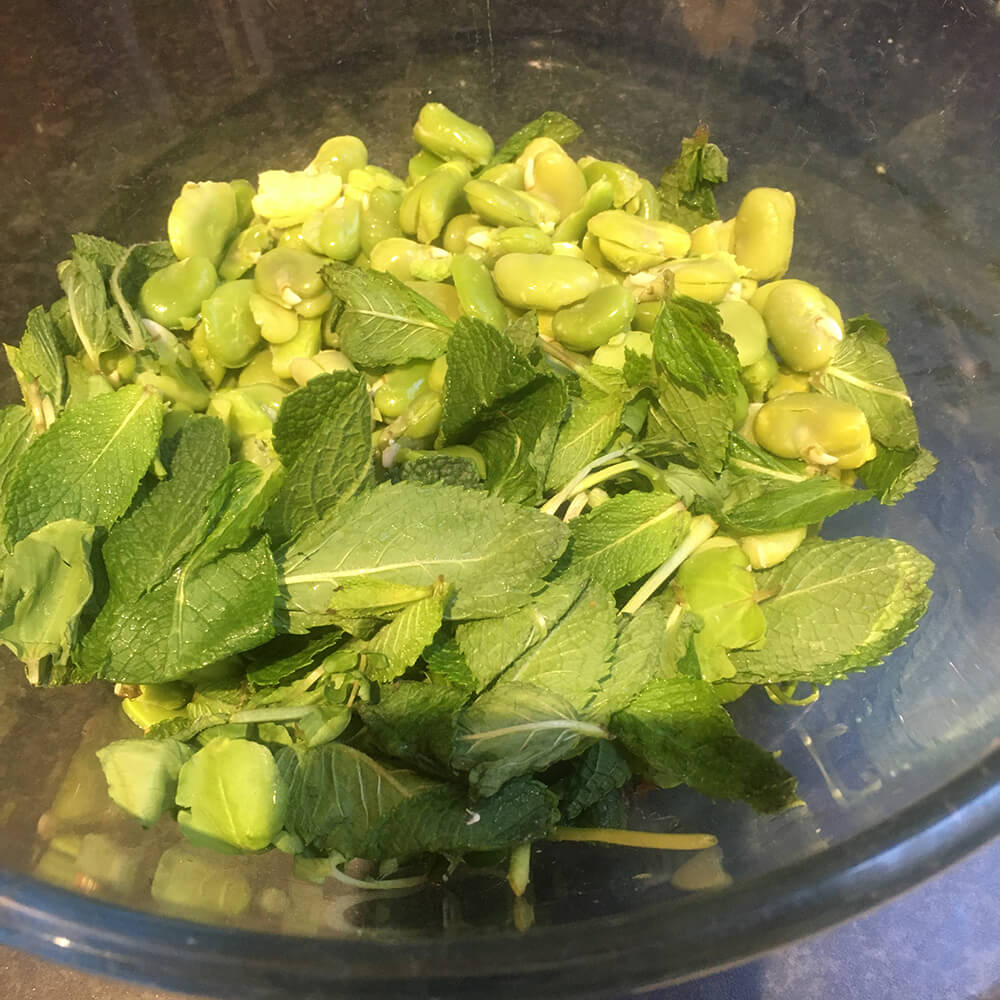 Method
Preheat the oven to 180°C/160°C fan/Gas 4
Brush six slices of the sourdough with olive oil on both sides, then put them on a baking tray and pop them in the oven for 10 to 12 minutes, until they are crisp and golden.
Meanwhile, cook the broad beans in a pan of boiling water for 4 minutes, then drain and tip into a bowl of cold water. To pop the inner beans out of the grey skin, make a small tear in the skin with your nail and gently squeeze them out.
Set aside the smallest mint leaves and a handful of the watercress.
Blitz together the beans, garlic, mint, lemon zest and juice, chilli, sugar, feta or dairy-free ingredients, watercress and pepper in a blender, or use a hand blender or potato masher. Check the seasoning and adjust to taste.
Spread the puree onto each slice, top with some watercress and a drizzle of olive oil and enjoy!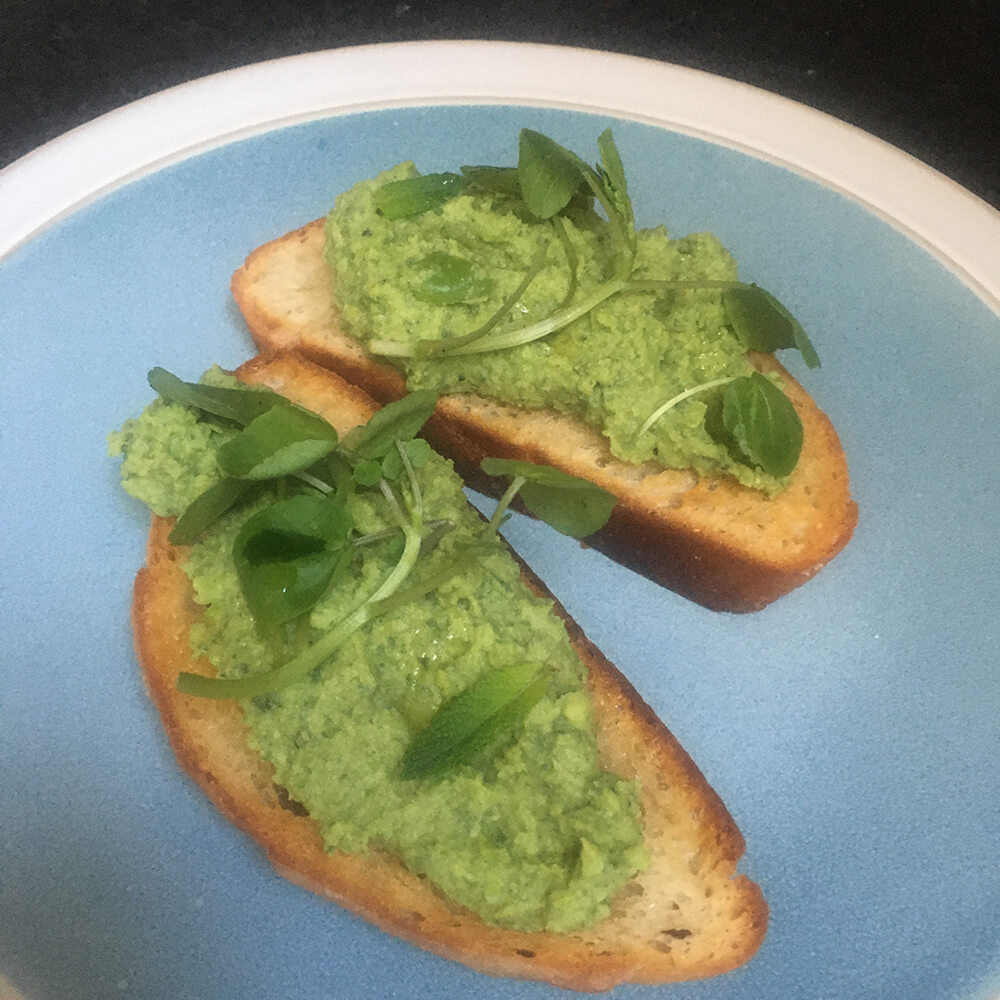 Recipe by Caroline's Cookery