This recipe for Cauliflower and Leek Biryani is one of my favourites. It's a twist on a vegetable biryani using cauliflower and leeks, which are in season right now, and it's delicious!
Here's the recipe for Roasted Cauliflower and Leek Biryani topped with Cashews and Mint and Coriander chutney which goes really well with it.
Ingredients
For 4 helpings of biryani take:
2 tbsp vegetable oil
1 tsp cumin seeds
1 cauliflower, broken into small florets (keep the inner leaves and roast them with oil, salt and pepper as a side dish)
2 leeks, finely sliced
300g white basmati rice
1 vegetable stock cube
5cm ginger, grated
1 or 2 red chillies, finely chopped
1 bay leaf
1 cinnamon stick
¼ tsp ground cloves
1 tsp garam masala
1 tsp ground cumin
½ tsp turmeric
650ml boiling water
100g spinach
A handful of cashew nuts and some chopped coriander leaves to serve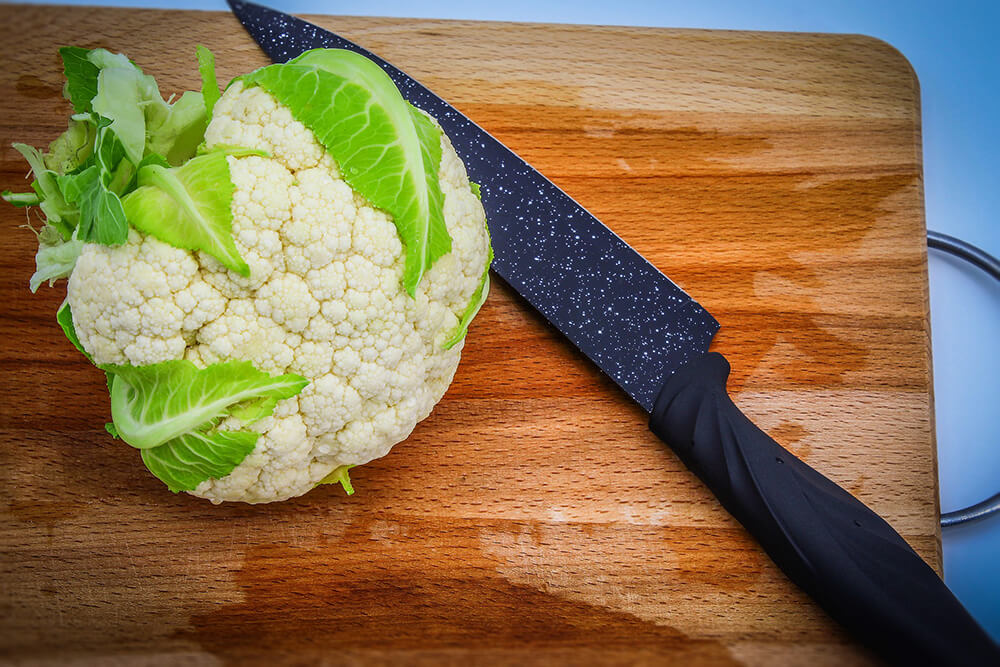 Method
Heat the oven to 200°C/180°C Fan/Gas 6. Rinse the rice and set aside.
Pour the oil onto a large baking tray and sprinkle over the cumin seeds. Put the tray in the oven for 2 minutes to heat up. Remove the tray from the oven, carefully tip the cauliflower and leeks onto the tray and stir around to coat in the oil. Roast for 25 to 35 minutes until the cauliflower feels tender when you test it with a fork.
While the vegetables are roasting, cook the rice. Crumble the stock cube into a heatproof jug. Add the ginger, chillies, bay leaf, cinnamon stick, cloves and the powdered spices. Add the boiling water to the jug and stir.
Tip the rice into a casserole dish and pour the spiced stock over it. Cover and bake for 25 to 35 minutes until the stock is absorbed and the rice is tender.
Mix in the spinach and the roasted vegetables then sprinkle over the cashew nuts and coriander.
Coriander and Mint Chutney
Blitz together:
A handful of coriander leaves
A handful of mint leaves
1 tbsp fresh ginger (peeled and grated)
1 clove of garlic (peeled and chopped)
1 green chilli (deseeded and chopped)
The zest and juice of one lime
400g plain yoghurt or Koko dairy free coconut yoghurt.
WORDS Caroline Byrne of Caroline's Cookery