Cambridge Sustainable Food is an innovative and growing partnership of public, private and community organisations in Cambridge and the surrounding villages, working with each other to promote a vibrant local food system all along the supply chain and in the community. They believe in an environmentally and socially just food system that is good for us and good for the planet. So, they work with communities, businesses and organisations to promote and increase access to healthy, sustainable food for all.
The Centre for Cities 2017 report1 identified Cambridge as the most unequal city in the UK. And with local food poverty on the rise even before the pandemic, their recent energies have been focused on coordinating the city's food poverty alleviation and Covid-19 emergency food response.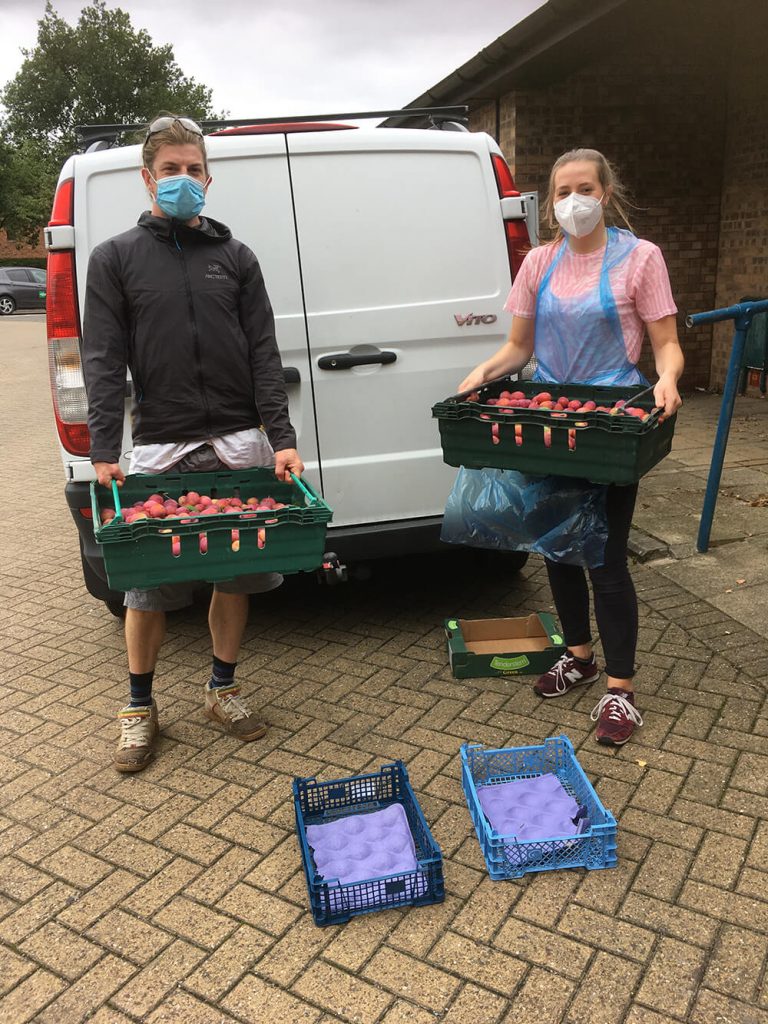 Accessing emergency food in Cambridge
Cambridge Sustainable Food has been co-ordinating the emergency food provision efforts in the city in partnership with Cambridge Food Poverty Alliance since March 2020. The Alliance, representing key frontline organisations working on poverty alleviation in the city, is working to ensure that everyone has access to food during the COVID-19 crisis. Together they have developed a three-pronged approach to help those in need:
A signposting service for people in need of food. If you know someone who is struggling to afford food, please refer them to their online form.
Establishing eight community food hubs around the city where people struggling to afford food can access it for free.
Making sure meals are delivered to those in need, including holiday lunch and holiday hunger provision.
This emergency food response has been a city-wide community effort involving many dedicated partners. This includes the City Council, local businesses and organisations donating surplus food and meals, volunteers contributing their time, generous donors and funders, and local growers planting extra crops. In partnership, they support the local Cambridge community and make a real difference to people's lives.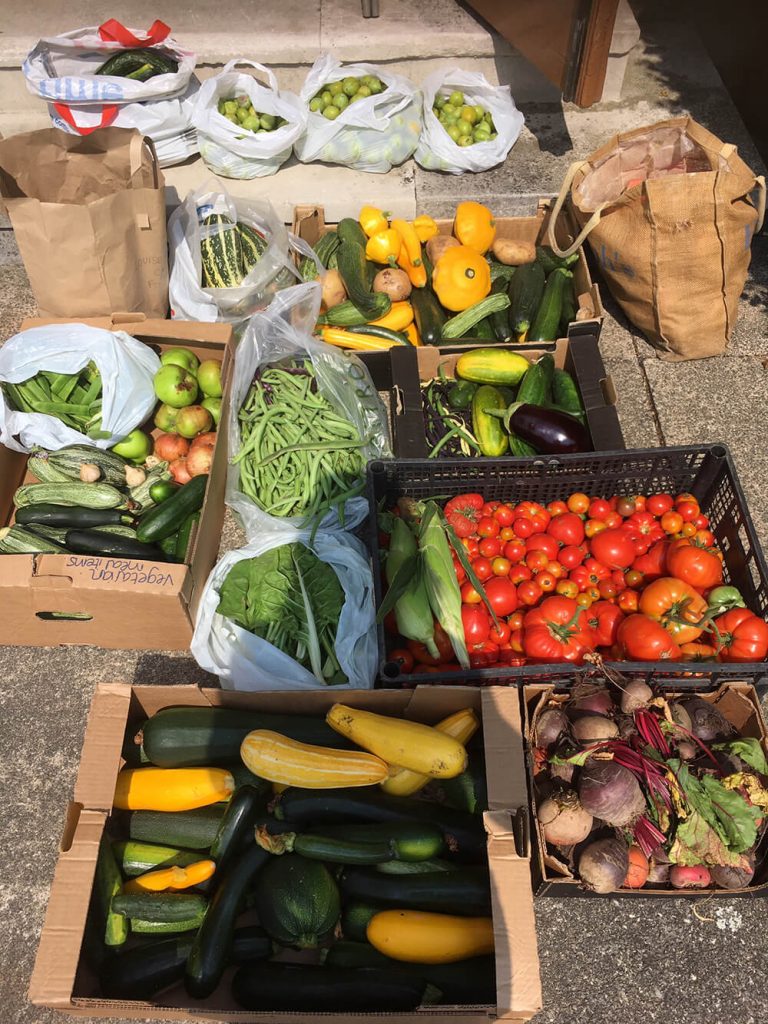 How can you get involved?
With spring's arrival, Cambridge Sustainable Food is looking for local growers to help support the Cambridge emergency food programme by planting extra crops and donating fruit, veg and herbs towards one of the eight community food hubs around Cambridge.
Last summer they ran a Grow a Row campaign. Growers old and new from all over Cambridge planted and donated extra crops to support those in need. It was an inspiring community effort. Allotments designated plots to provide donations throughout the season, and streets set up community growing schemes to grow and donate fruit and veg to their nearest Community Food Hub. There were even individuals cycling with 17 kgs worth of pumpkin in tow! In total, Grow a Row saw nearly two tonnes of fresh produce grown and donated by individuals, families, streets and community projects.
After the success of last year, the Grow a Row campaign is running again. Cambridge Sustainable Food are looking for people to grow and share to help support the local Cambridge community. They welcome all donations of fresh fruit, veg and herbs to help keep services running and support those struggling to access food. But you don't have to be an experienced grower to help out – they welcome growers old and new. So even if you just want to try growing some herbs on your windowsill, please get in touch with them!
If you could Grow a Row extra, get your street involved in growing together, or if you find you have a glut on your hands that you would like to donate, please contact info@cambridgesustainablefood.org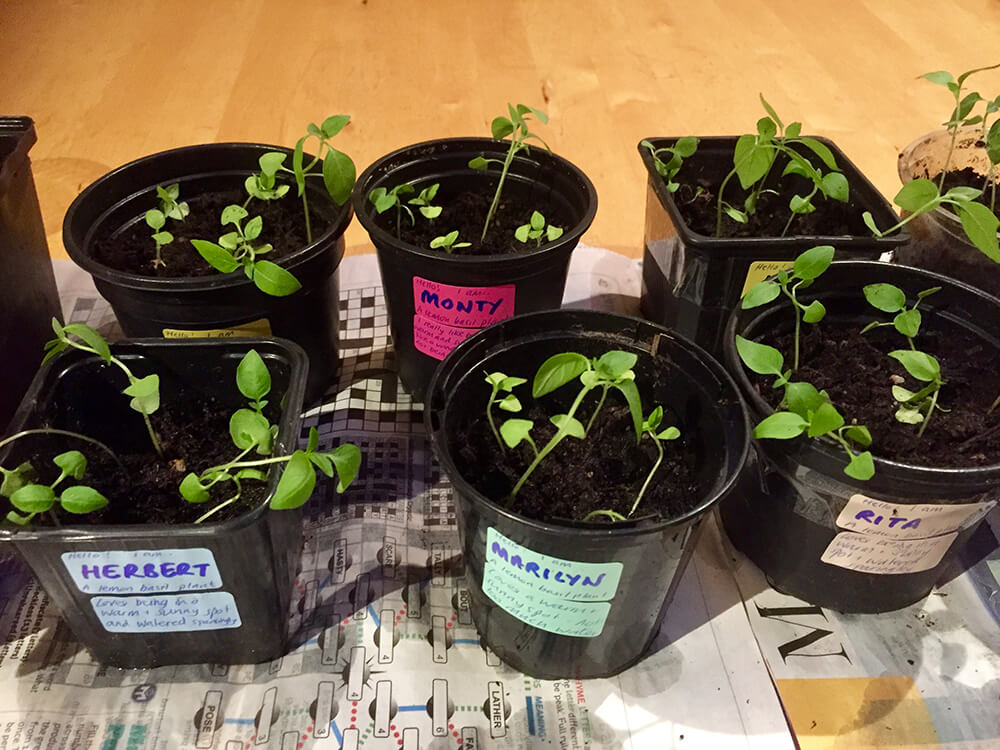 Other ways to help
If you are not able to Grow a Row, you can still help. They also welcome volunteers and financial donations towards Cambridge's emergency food response to support their crucial work within the community.
Find out more about Cambridge Sustainable Food at www.cambridgesustainablefood.org
References:
1 Centre for Cities 2017 report: https://www.centreforcities.org/publication/cities-outlook-2017/