Zingy Vegetable Stir-Fry is a dish I always go back to. It's incredibly tasty and perfect served with rice noodles and sweet and sour sauce for a fakeaway.
For about 4 helpings of stir fry take:
2 tbsp of vegetable oil
4 spring onions, cut into rounds
1 red pepper, cored and cut into thin strips
1 yellow pepper, cored and cut into thin strips
1 head of broccoli, florets removed and all cut to the size of the smallest florets
2 carrots, finely sliced
A thumb size piece of fresh ginger, skin scraped off with a teaspoon and finely grated
2 tbsps of soy sauce
Prepare all the fresh ingredients, then put a large shallow pan on a medium to high heat and pour in the oil. When it has heated up, add all the fresh ingredients at the same time, stir around, add a splash of water and let it cook for about 10 minutes with the lid on. Stir it occasionally and test a broccoli floret after 10 minutes to see if it is cooked enough.
Add the soy sauce and stir.
Serve up with rice or noodles and sweet and sour sauce.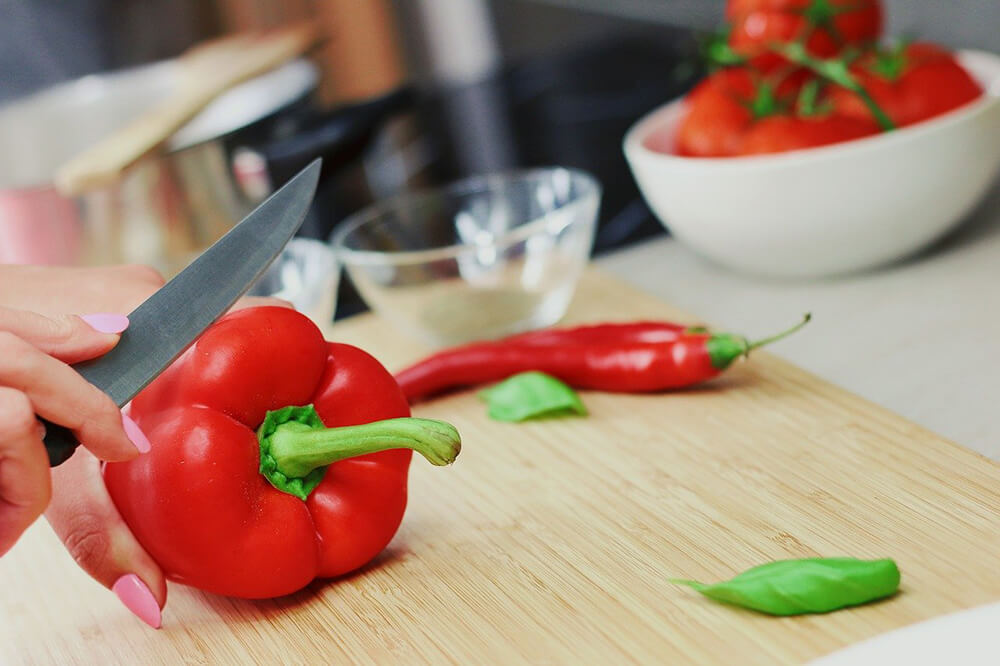 Sweet and Sour Sauce
30g dark brown sugar
50ml apple cider vinegar
150ml ketchup
1 clove garlic, crushed
½ tsp of powdered ginger
¼ tsp Chinese five spice
½ tsp chilli oil
1 tbsp soy sauce
Combine all the ingredients in a saucepan, stir together and simmer over a medium high heat for 5 minutes.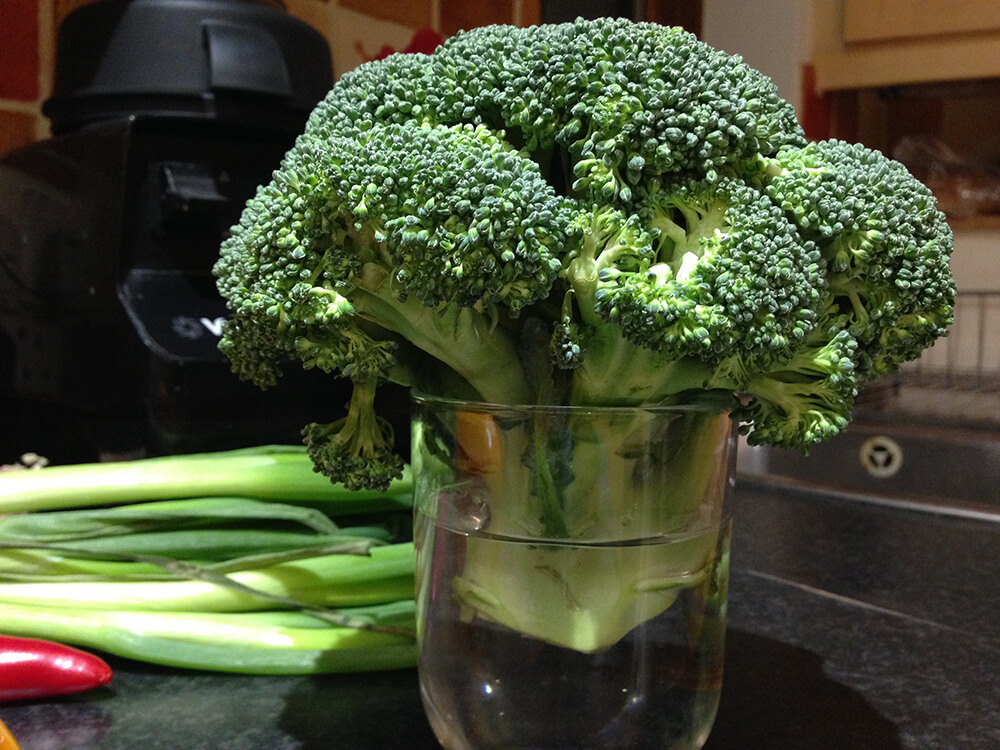 Extra tips:
You can use a wide variety of vegetables in this recipe like courgettes cut into matchsticks, sliced mushrooms, mangetout, baby corns, or edamame (soya) beans.
Mix and match ingredients depending on what you like or what you have in your fridge.
If you are using broccoli, don't throw the stems away. You can cut these into thin strips and add them in with the other ingredients.
If you want a bit of extra heat to your zingy vegetable stir-fry you can add some chilli sauce once you have served up, or if everyone likes it hot add a finely sliced chilli with seeds for maximum heat, or deseeded for less heat, when you are cooking.
WORDS Caroline Byrne from Caroline's Cookery