With a return to normality of some sort scheduled for June, it's a good time to start planning for that first live performance.
Having strummed and picked your way through some YouTube examples, you've hopefully found a few tunes that suit both the key for your voice and your level of competence. Now it's time to put together a set list. Assuming that the plan is to entertain the family at home or wander along to either an open mic or acoustic session, choosing the right songs for the occasion is essential.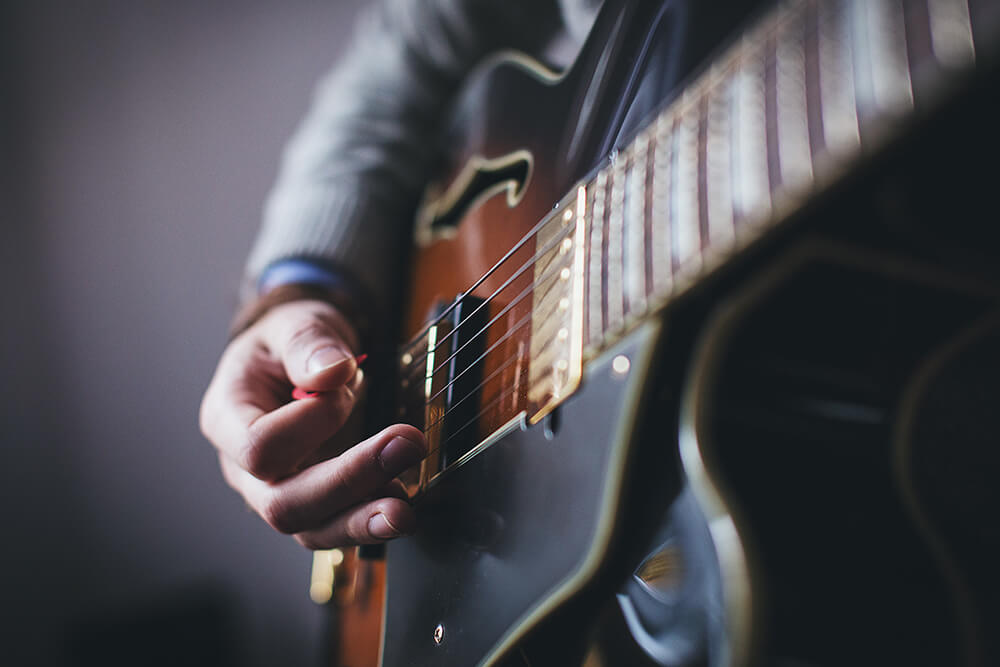 Song choice
Most open mic slots work on the basis of three songs each performance. The number of performances depends on the number of performers attending. If you feel you'll be nervous at a first public performance, the ideal choice for a first song is one that has easy chord changes and a uniform tempo. This will help calm the nerves and build confidence.
It's also good to pick songs that fall within the middle of your vocal range. High and low notes can accentuate any nervous trembling in the voice. Make sure you've practised the instrument part of the songs, with or without written down chords, words or sheet music.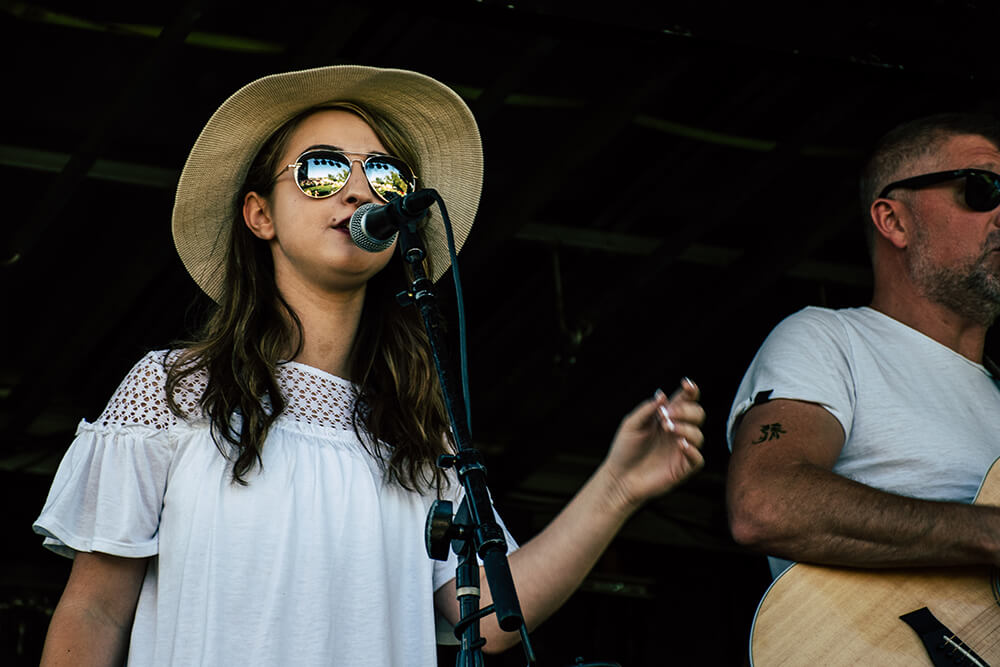 Memory aids
Many performers who have trouble remembering lyrics and music, or who have a large repertoire, use printed pages or tablets which can be placed on a music stand. Make sure you have practised using any aid that you take. Also take the time to find the best height for both reading and playing at the same time. Not all venues have music stands, so it may help to take one along with you. Or ring in advance to check.
Lighting can also be a challenge, and a clip-on music light for printed sheets will help with confidence. There is nothing worse than trying to concentrate on the song whilst squinting in a half-light to read the lyrics. Music stores usually stock music stands, from the basic 'fold into a bag' right up to the grandiose concert style, and clip-on LED lights. Ask at your local store, once it reopens. If you want to practise with this set-up and prefer to purchase online, most stores have either click and collect or mail-order web pages.
Peterborough Music Store, Breve Music, stocks Puretone Music Stands from £18. And they will have music stand lights back in stock soon. Alternatively, clip-on lights can be purchased from the WHSmith reading light department, or again online from music stores or Amazon.
When it is safe to resume, local event listings can be found at www.outa-stock.co.uk/OM.htm
WORDS Dave Bailey