The 2020-21 Mayor of Wisbech Councillor Aigars Balsevics has begun distributing the results of his fundraising efforts to worthwhile causes to benefit children and the local community.
To raise the funds, Councillor Balsevics held an afternoon tea at Wisbech Castle, inviting civic mayors and mayoresses across the East Anglia region, with their consorts. This raised £420. He received generous donations from Knowles Transport, Bretts Transport, Elgoods Brewery and Madhouse UK to boost the fundraising total. Councillor Balsevics put donation pots in the three pubs he runs, raising £65. He also held a series of Food on the Market Place events, where the mayor and his deputy joined top local chef Alison Sloan to cook dishes using ingredients sourced from Wisbech Market traders.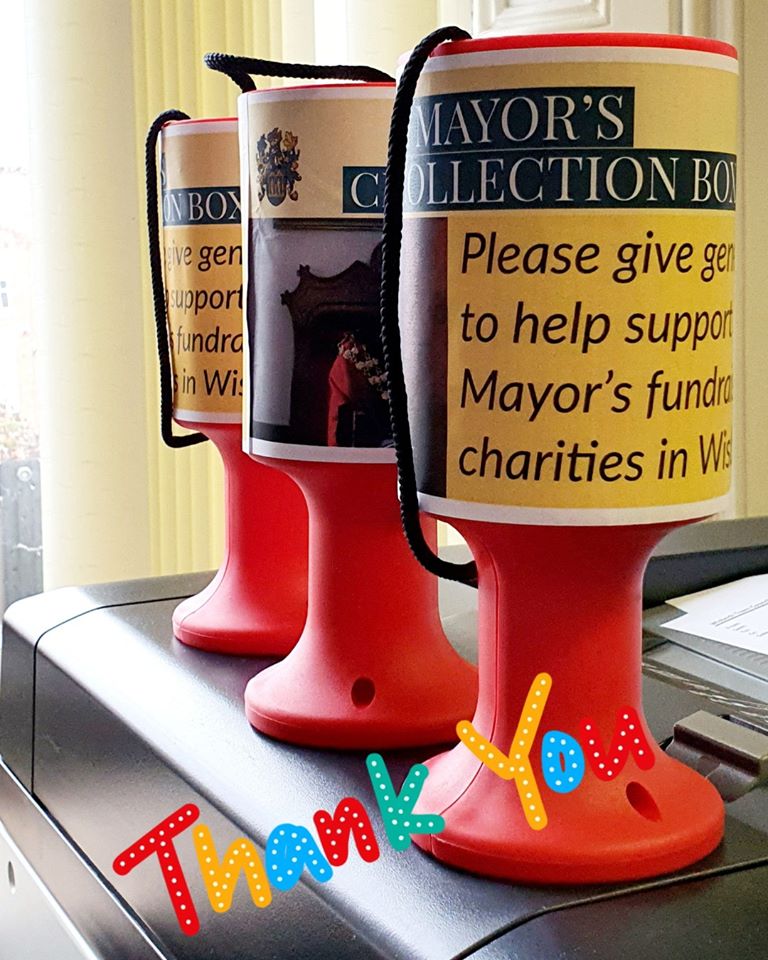 Wisbech mayor distributes funds
The grand total of £2800 has been shared between the Ferry Project, the Foyer, the Rosmini Centre, the Oasis Centre, LK Tennis, Wisbech Swimming Club, Fenland Gymnastics Academy, Skaters, Wisbech Run Together and the Vertical Gardens Project, with the remaining £100 donated to the new mayor for 2021-22 Councillor Andrew Lynn to kickstart his fundraising activities.
Councillor Balsevics would like to thank those businesses and individuals who gave generous donations to support local community causes.
Donors
Knowles Transport £500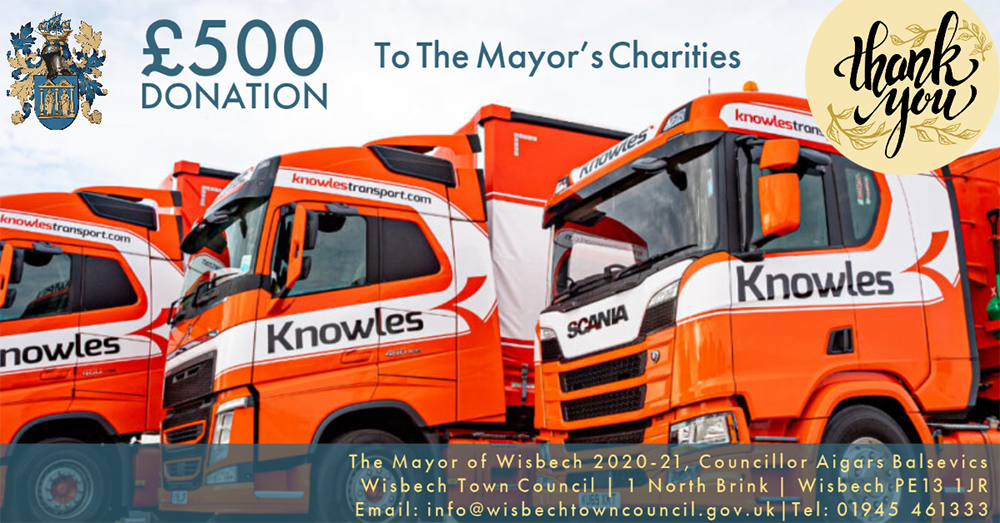 Bretts Transport £500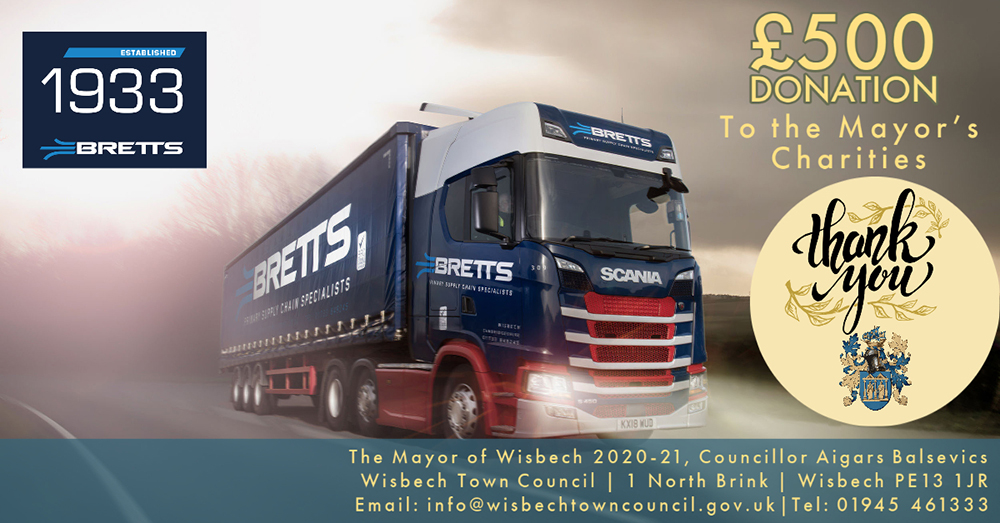 Elgoods Brewery £500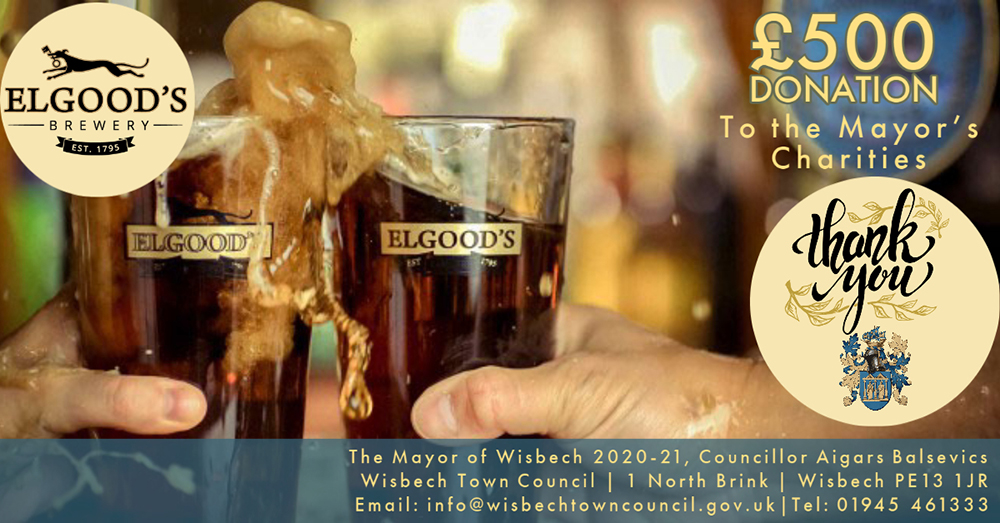 Madhouse UK £300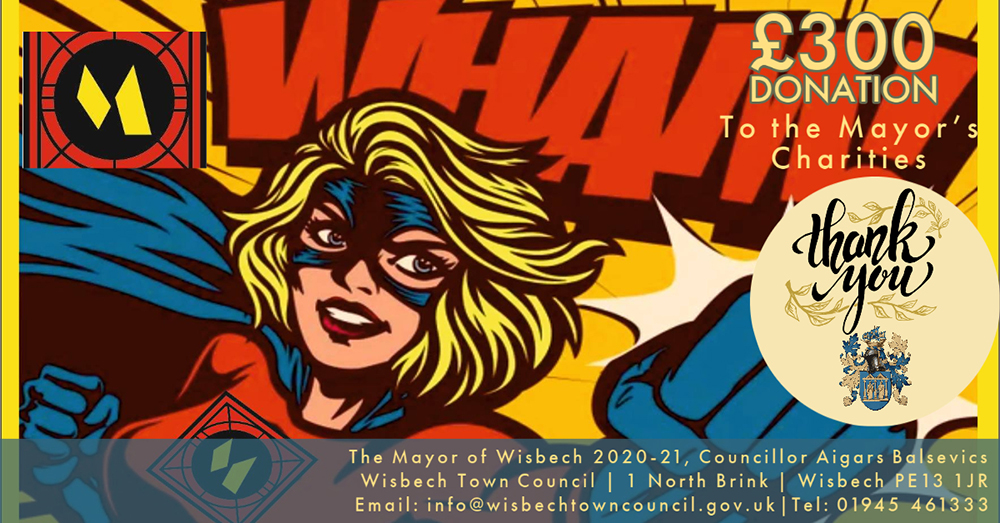 Beneficiaries
Ferry Project £200
The Foyer £300
Rosmini Centre £300
Oasis Centre £300
LK Tennis £300
Wisbech Swimming Club £300
Fenland Gymnastics Academy £300
Skaters £300
Wisbech Run Together £300
Vertical Gardens Project £100