Acting as a gateway to the fourth phase of the Marvel cinematic universe, unusually WandaVision also doubles as a classic sitcom. Beginning in black and white in the 50s, the set miraculously ages by a decade with each subsequent episode. By the third episode it has made the leap to glorious technicolour.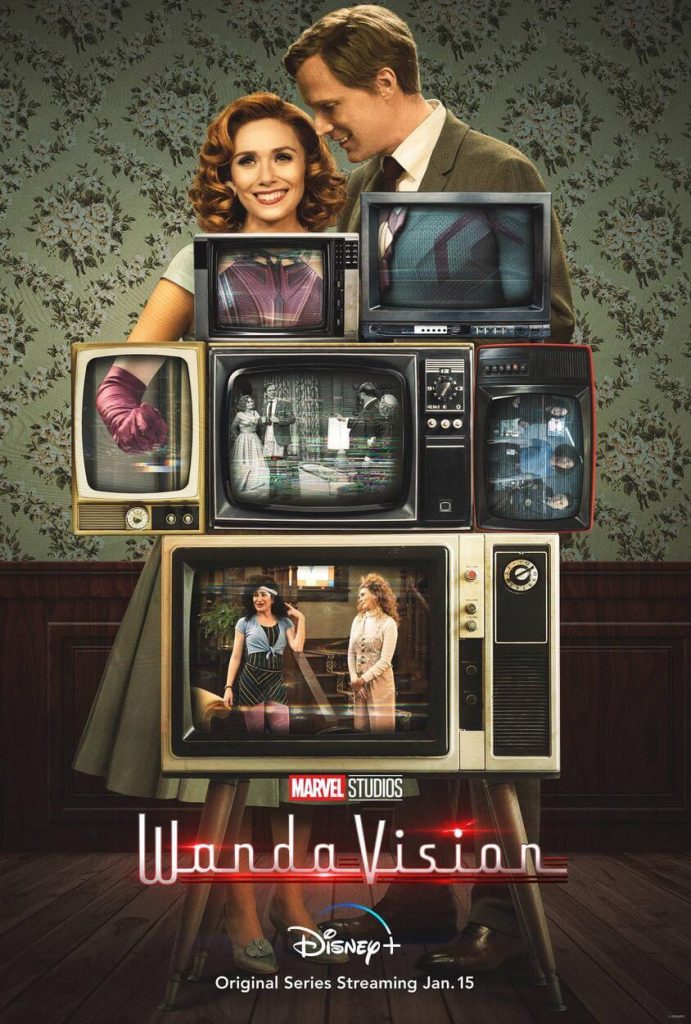 Starring Wanda Maximoff (otherwise known as the Scarlet Witch) and Vision from Marvel's Avengers, here they are living out their suburban fantasies in the town of Westview. Complete with canned laughter, it's a hilarious and entertaining sitcom on its own merits. However, it still remains part of the Marvel canon, and of course not everything is as it seems. As cracks begin to appear in the façade of this American dream, it becomes more and more disturbing. At the time of writing this only four episodes have aired, and I can't remember the last time I felt so excited watching a weekly show. Fan theories are running rampant. And while many of the hints are remarkably subtle, there is plenty to unpack if you have the patience.
The Fourth Phase
I'm so glad that the fourth phase is finally kicking off in earnest. Its story arc has remained a mystery for a while, and so far I am loving the direction it's taking. I've mentioned in the past that I'm a fan of the weird and avant-garde. With WandaVision setting up Scarlet Witch for the second Doctor Strange film, I'm hoping the creativity keeps up and they can continue to deliver surprising content. The superhero genre does tend to be predictable, so WandaVision has been a breath of fresh air. Watching it also brings back fond memories, not only of the classic sitcoms it pays homage to, but also of a different time when travel was unrestricted. It brings the excitement of the big screen to the small screen: a very welcome pocket of escapism.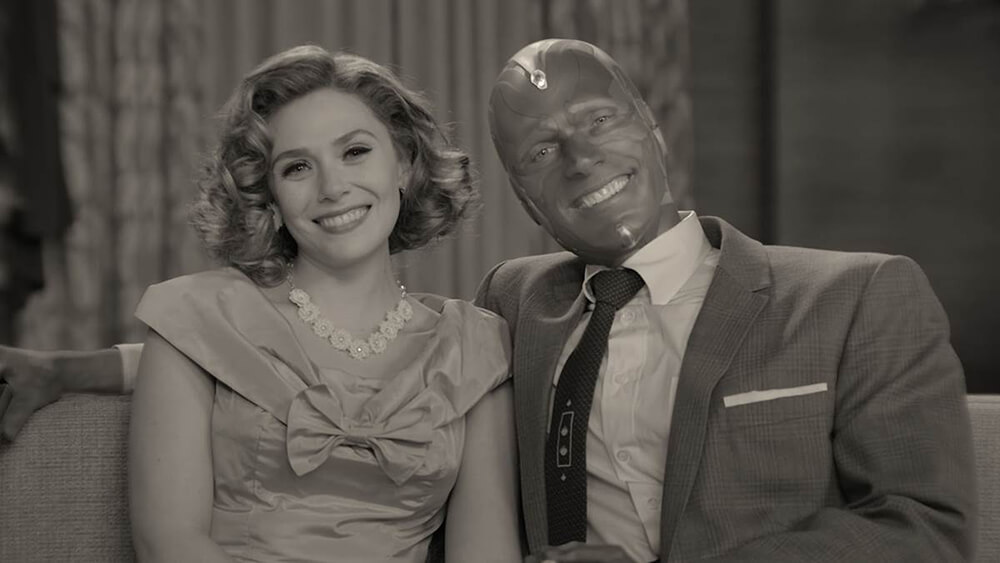 The Disney+ Channel
It must also be noted that Disney+ as a platform may finally be reaching a point where it's worth keeping for adults. While I love classic Disney, besides the Pixar shorts and Soul there hasn't been a great deal of new content. Later this month the platform will be adding a host of classic TV shows not available on Netflix (such as Scrubs, Desperate Housewives, Ugly Betty, Buffy the Vampire Slayer and The X-Files), courtesy of Star, as well as a handful of new originals. Unfortunately this means the price tag will be raising to £7.99 a month. Streaming can end up being an expensive business. If you're going to pay for more than one subscription service, you want them to be of equal value.
I remember when Netflix was in its early streaming days. I was drawn in by the Marvel shows – Jessica Jones will always be one of my favourites. However, the overall selection felt a little barren. Now it's at the point where there always seems to be something new to watch, and I am hoping Disney+ can achieve the same. I was sceptical at first, but if they can deliver more quality shows like The Mandalorian and WandaVision at a decent pace, it may have a chance of keeping up.
It's definitely one to keep an eye on. While I'd still be reluctant to recommend it alongside Netflix, it's at least worth getting a free 7-day trial. That said, the final episode of WandaVision airs on 5 March. So if you're looking to binge the show, perhaps hold off a little longer! If you're interested in the future of the Marvel cinematic universe, though, I have a feeling the final episode will be one to watch sooner rather than later.
WORDS Andy Porter