Up the Garden Bath is a non-profit social enterprise based in Cambridgeshire which turns old bathtubs into stunning planters. It was established in May 2019 by Dave Poulton and Kez Hayes-Palmer.
The big idea
It all began when Dave struggled to get back into employment after a few years of ill health. His next-door neighbour had a new bathroom fitted, and the bath was sitting in his back garden waiting to be removed. An idea came to Dave, and he asked if he could have the old bathtub. He transformed it into a garden planter full of herbs, including rosemary, basil and mint. Friends were impressed and commented that it was the sort of thing that people would buy. It was a lightbulb moment for Dave.
Up the Garden Bath takes old baths, none of which can be recycled using traditional methods. Then they create a wooden box, made from recycled timber, around them and fill them with plants and flowers. Each tub is unique and is designed and stocked according to the client's needs. They have created tubs that are herb gardens, mini allotments, bee-friendly gardens and mini wildflower meadows. Enquiries are flooding in from the UK, and most recently, they have even had an enquiry from Kenya! If you are interested in commissioning a planter, visit their website https://www.upthegardenbath.co.uk/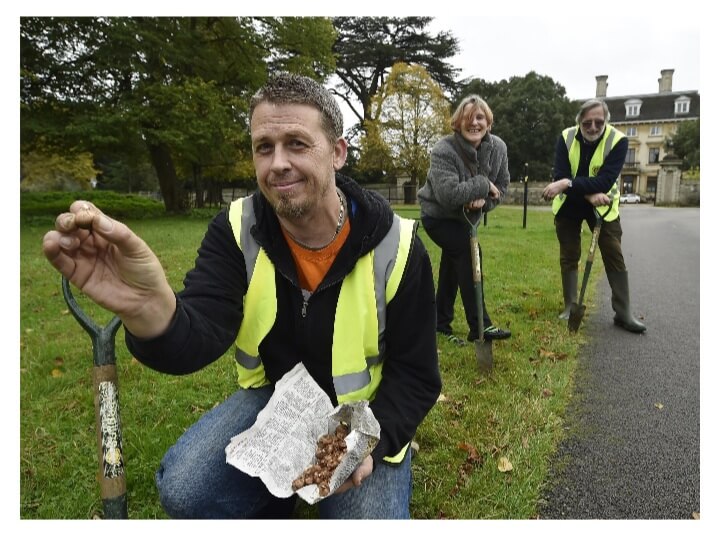 Education
Dave is passionate about passing on his knowledge of gardening, recycling and sustainability to the next generation and runs workshops for local schools. ​For early years learning, businesses can help by sponsoring a planter for their local school.
'We are looking for organisations who want to help their local schools by sponsoring one of our upcycled bathtub planters. School budgets are constantly being reduced and it is becoming harder and harder for schools to fund outdoor activities. So to ease the burden on school budgets, we encourage local businesses to help.' – Dave Poulton
Schools and colleges can also benefit from the Up the Garden Bath gardening service, which can help them establish or revitalise an existing allotment.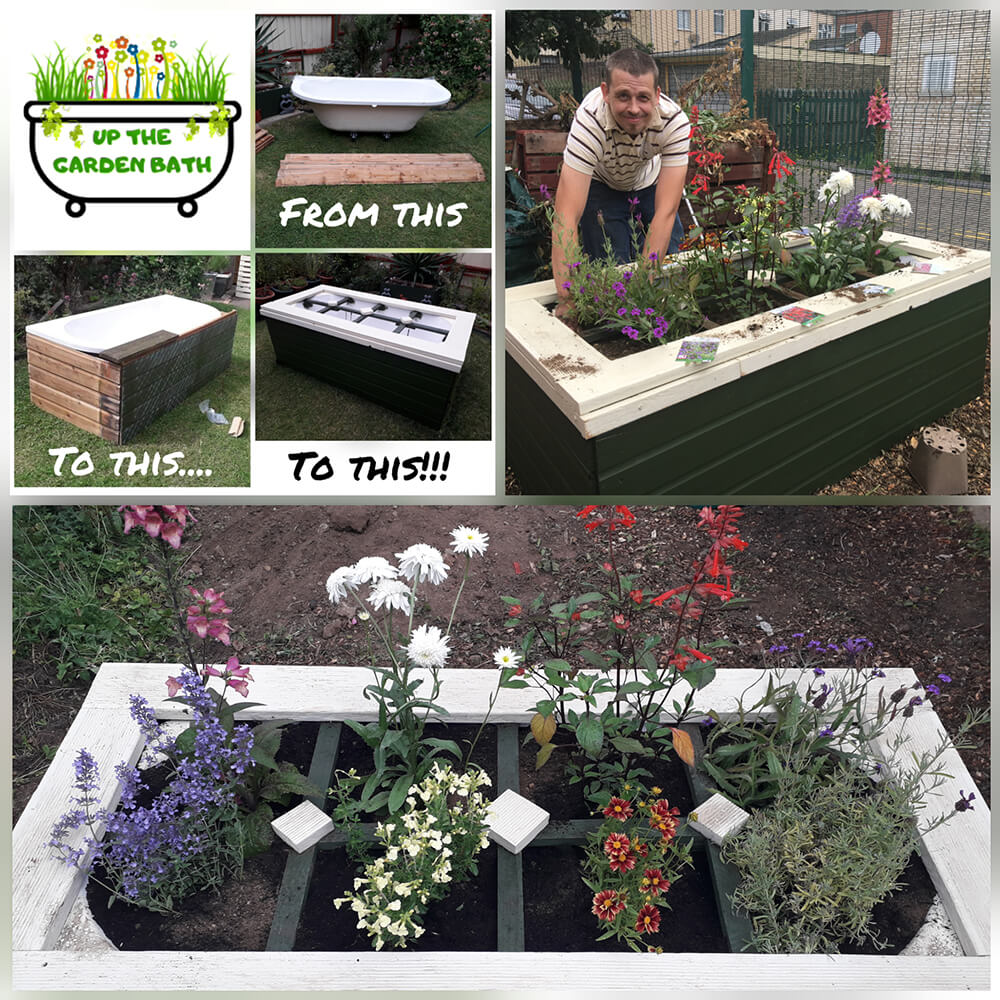 How can you help?
The pandemic, which brought many challenges, was also an opportunity for Dave and Kez. People spent more time in their gardens, and interest in their organisation began to grow. Corporate sponsorship and donations have enabled them to buy a van, which was sign-written by gold medallist Louis Smith, but that's another story. They have kitted out the van with tools supplied by Draper. In October 2020, the BGL Group made them their good cause of the month and raised £10,000.
Dave has been able to employ five staff members under the Kickstart Scheme, and they are now busy creating planters. He is also in the process of establishing community hubs. They are looking for talented, skilled individuals interested in becoming Community Ambassadors to help them produce their upcycled garden products.
'The products you manufacture will be directly used in locations around your community, such as schools, community centres, residential care homes, SEN facilities and charities.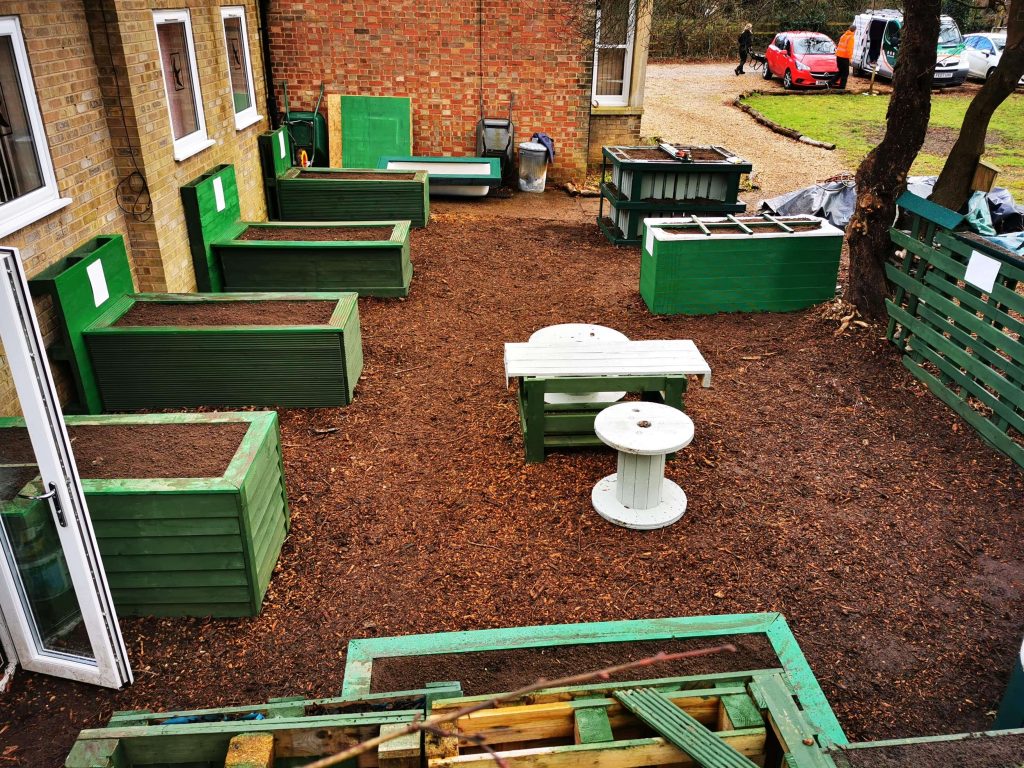 Our project's aim is to make gardening as accessible as possible, regardless of people's demographic, status or abilities.
We have already secured the support and assistance of a number of local organisations and charities who share our ethos of reducing waste. They have agreed to support our project via donations of unwanted materials, but we now want to create local mini-community hubs to fully satisfy the increasing demand for our products.
You will be working with and supported by a network of like-minded suppliers from your area, such as bathroom contractors, fencing contractors, landscapers and tree surgeons, to actively reduce landfill waste and rubbish from in your community.' – Dave Poulton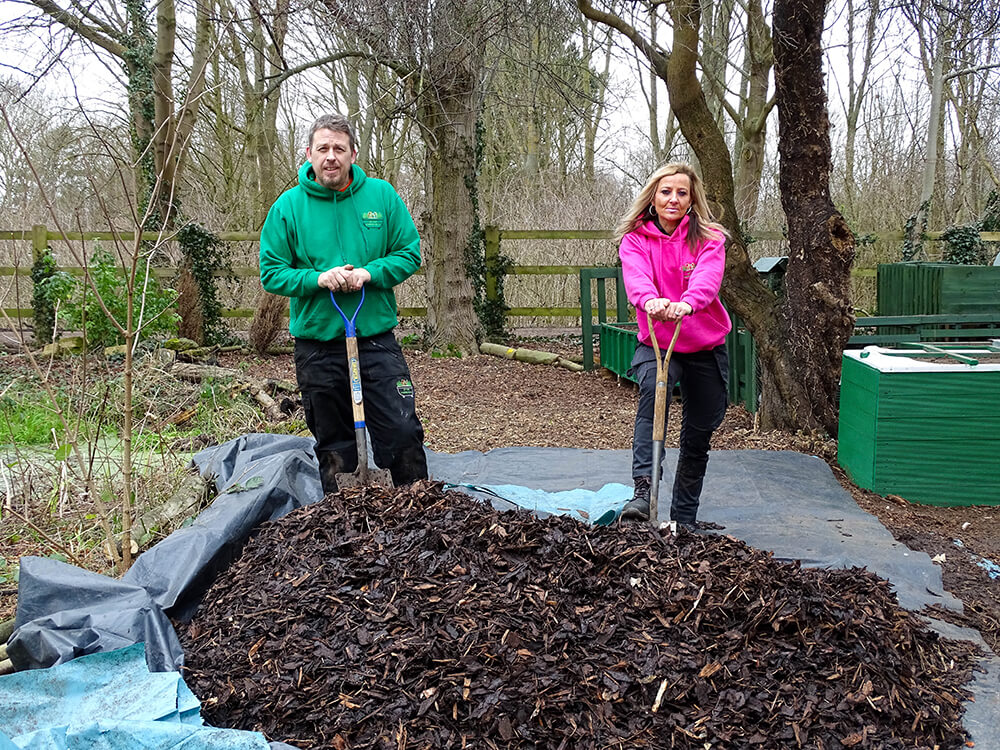 How to donate materials
If you live in Peterborough or the surrounding areas and have an old bath, decking, fencing or external timber you would like to donate to the project, please complete the form on their website https://www.upthegardenbath.co.uk/contact-us or call them on 01733 900903.
WORDS Jaqui Fairfax