Registrations for Cambridge City Foodbank's Christmas Hamper Appeal have sold out in record time, thanks to the immense generosity of the local community.
As a result of the appeal, more than 500 families and individuals across Cambridgeshire will receive a hamper, filled with a range of festive treats, as well as essential food and hygiene items to see them through the Christmas period.
Christmas can be a financial struggle for many people; in September 2021, demand for the Foodbank was up by around 25% from the previous year. With cuts to Universal Credit and rising fuel costs, this demand is set to increase and the hampers will arrive at a crucial time for many Cambridgeshire residents.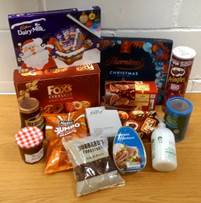 Margaret Saner, CEO of Cambridge City Foodbank comments: "We are very thankful to everyone who has pledged to donate a festive hamper to our appeal this year. It's so important that everyone can join in the festivities and these hampers go a long way in ensuring as many families as possible can have a happier Christmas. Once the hampers are dropped off in the next couple of weeks, our volunteers will be very busy distributing the hampers to families and individuals in our local area – spanning Cambridge city, Trumpington, Northstowe and Cambourne."
To ensure as many people as possible can benefit from the hamper appeal, the Foodbank is collecting a number of special dietary hampers for those who require them. For example, the type of special dietary hampers that have been requested already include; vegetarian, vegan, halal, halal/vegetarian, dairy free, gluten and dairy free and low sugar.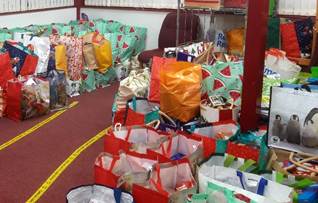 The Foodbank has now reached capacity for pre-registered hampers, however there are still many other ways in which the public can support families in need of a Christmas miracle. To find out more, please visit: https://cambridgecity.foodbank.org.uk/give-help/