In Search of Daniel
William Gunning, in his Reminiscences of Cambridge, published in 1854, recalls a bookseller by the name of 'Maps'.
When he first began business, he was a seller of maps and pictures, which he exhibited in the streets on a small moveable stall: but when I came to college [c. 1784] he was living in an old-fashioned, but large and commodious house belonging to King's College, adding to what was the Provost's Lodge. He had a very large stock of books required at college lectures, both classical and mathematical; and I do not believe I expended, during my undergraduateship, twenty shillings in the purchase of books for the lecture room. His terms of subscription were five shillings and threepence per quarter, but were afterwards increased to seven shillings and sixpence. When his house was pulled down to make way for the Screen which connects the Chapel of King's with the New Building, he built and removed to the house now occupied by Macmillan.
This was Daniel Macmillan, founder of Macmillan Publishers and grandfather of the future prime minister Harold Macmillan. The house in question was 29 Regent Street. Macmillan lived there with his wife Frances, daughter of local chemist Charles Orridge, and his servant Elizabeth. Daniel had been born in 1813 on the Isle of Arran and founded his business after he moved to London with his brother Alexander. He died in 1857 and is buried in Mill Road Cemetery.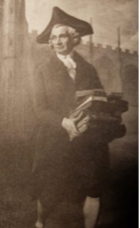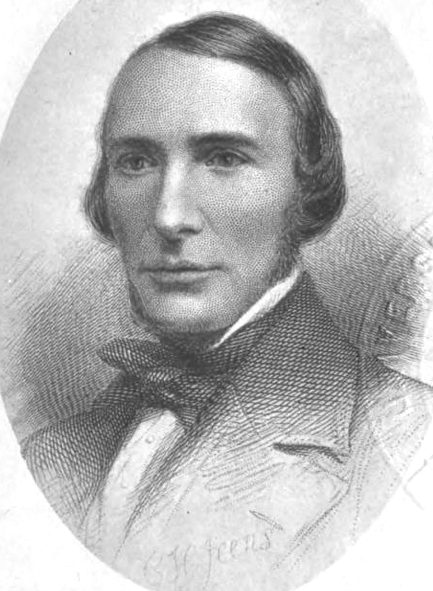 Where was 29 Regent Street?
However, if you thought that the location of 29 Regent Street today was worthy of a Blue Plaque somewhere in the middle of the old Pizza Hut, you would be wrong! The 1851 census makes it clear that 29 Regent Street was on the west side of the road. Starting with Llandaff House, the enumeration of the houses proceeds southwards from no. 4 consecutively as far as no. 31. The modern enumeration, which was introduced after 1901, also starts with 4 but continues with even numbers as far as 116.
Llandaff House, the site of modern Mandela House, typifies the confusion. Varying between nos. 2, 3, 4 and 6 Regent Street, it was once even 45 St Andrew's Street. The original house was a pub by the name of Bishop Blaize. In 1784, the Bishop of Llandaff, professor of divinity, acquired the pub and turned the whole into his private residence.
In 1817 Llandaff House became a school run by Newton Bosworth on behalf of a Cambridge Benevolent Society. The management of the school was taken over by William Johnson and remained in the Johnson family until 1903. It was then sold to Herbert Robinson, cycle shop owner and father of David, the founder of Robinson College.
This whole issue came up in emails exchanged last year with a descendant of Francis Fenner, founder of Fenner's cricket ground. Francis Fenner was living not far away from Daniel in 1851, at 5 Regent Street. He was a tobacconist. Ten years later, records show he was gone from the site; in 1891 we learn that the no.5 is a stained-glass works, and in 1913 we learn that the by now renumbered no.20 Regent Street is the works of stained-glass manufacturer, William H Constable. Today, it is Futon!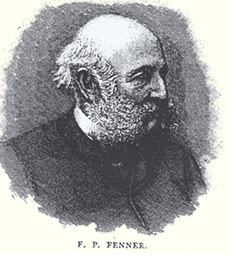 Words by Roger Lilley, a Trustee at the Museum of Cambridge