November sees the beginning of collecting donations and nominations for this year's Random Acts of Kindness.
It's a scientific fact that kindness actually makes us feel better. It produces various neurotransmitters in the brain, such as oxytocin, to make us feel happy and well. So not does gifting random acts of kindness and happiness support others, it also benefits us. WIN WIN.
Three years ago I began gifting random acts to people who just needed a gentle lift around the festive season. Realising how great it felt to gift random things to people, from Costa vouchers to boxes of chocolates, I drew on a wonderful group of small businesses I knew to support the initiative the following year. Over the last three years small businesses local to Bourne have been generous enough to gift over 100 donations, including massage vouchers to homemade scented candle sets and games for children.
Last year, in a time of environmental turmoil and stress, we delivered over 60 gifts. We also pulled in a couple of festive elves for additional support.
This year I have already collected a number of gifts and read so many wonderful stories of people who go above and beyond to support the local community and their families.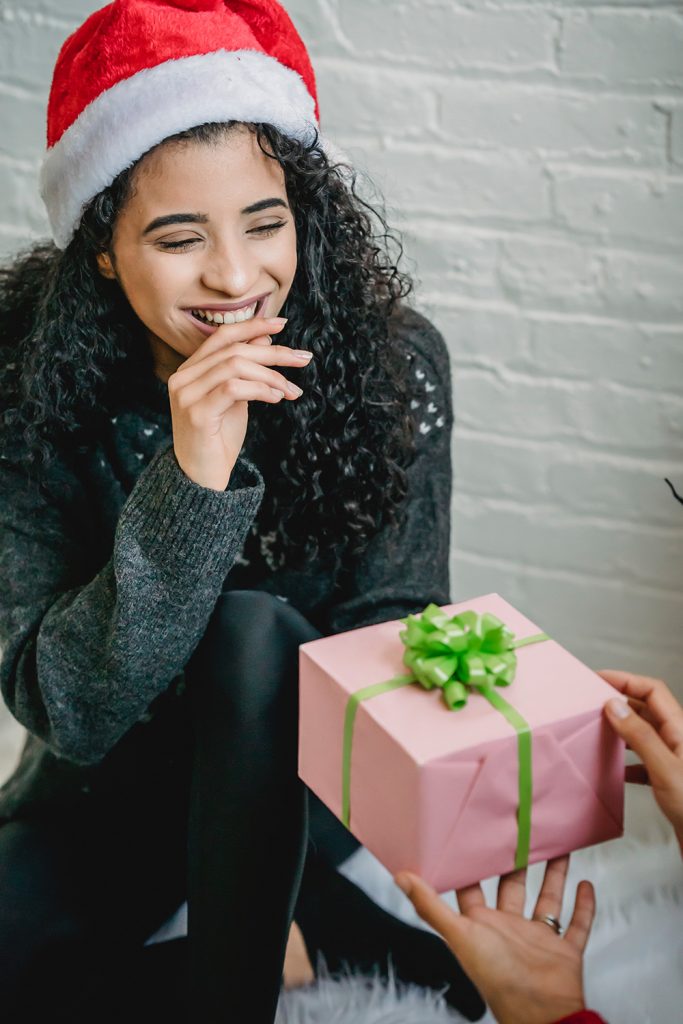 How you can get involved
The initiative begins on the 1 Dec 2021 and runs through to Christmas Eve. If you wish to donate a gift or nominate a recipient, please contact me at info@hummingbirdhypnotherpay.co.uk. Please deliver your gift to me at Bourne Photographic Studios so that I can get them wrapped and allocated.
All gifts and donations need to be within a five-mile radius of Bourne. All gifts are hand-delivered for this initiative by my two festive elves who have kindly gifted their time to support this event.
Here's hoping we are able to keep giving the gift of kindness during this festive season.
Words by Nicole Woodcock of Hummingbird Hypnotherapy