Join Eboracum for an evening of rowdy drinking songs, popular folk tunes and more on Saturday 4th November 2023, 8pm at Michaelhouse Cafe, Trinity Street, Cambridge
Purcell and a pint will transport you back to the alehouses of 17th century England. Taverns were raucous surroundings and overflowed with music, alcohol, sex, gossip, fights, fumes, shouting, singing, laughing, dancing…. Our performance won't have all of those!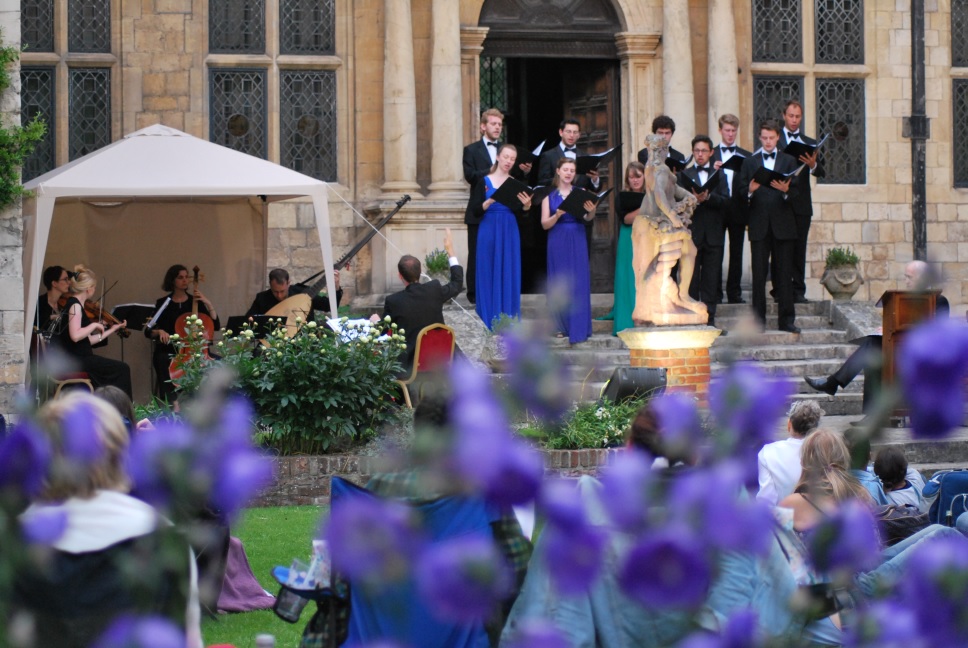 We'll be performing a mixture of instrumental tunes and songs by Purcell and lots of his contemporaries to create our own 17th century pub gig. Audience participation is a must! This is a new programme, so if you've been before, there will be lots of new tunes but some of our old favourites will remain.
Who are Ebacorum?
Eboracum Baroque is an ensemble of professional singers and instrumentalists, who have a particular specialism in English music from the 17th and 18th Century and they endeavour to champion lesser-known English composers from the period. They perform at a number of National Trust estates across the UK, including Wimpole Hall, Oxburgh Hall and Canons Ashby where they present programmes unique to the history of each property.
Beer with Wylde Sky Brewing. Non-alcoholic refreshments are also available.