Punting in Cambridge is always pictured as a summer activity. However, punting in Cambridge in winter is one of the best things you can do in the city during the winter months. It can be just as much fun as it is in summer, and it can be more beautiful.
Cambridge is a popular place for tourists. This is very much the case in summer months, however in the winter there are far fewer tourists around. This lack of people means that you more easily can see the real beauty of Cambridge and admire the true history of the city.
There is some stunning winter scenery in Cambridge, especially if you are lucky enough to choose a gorgeously frosty morning or a misty afternoon. However, it is cold! This means you will need to wrap up well. You could also take a blanket or two, so you can stay warm and cosy.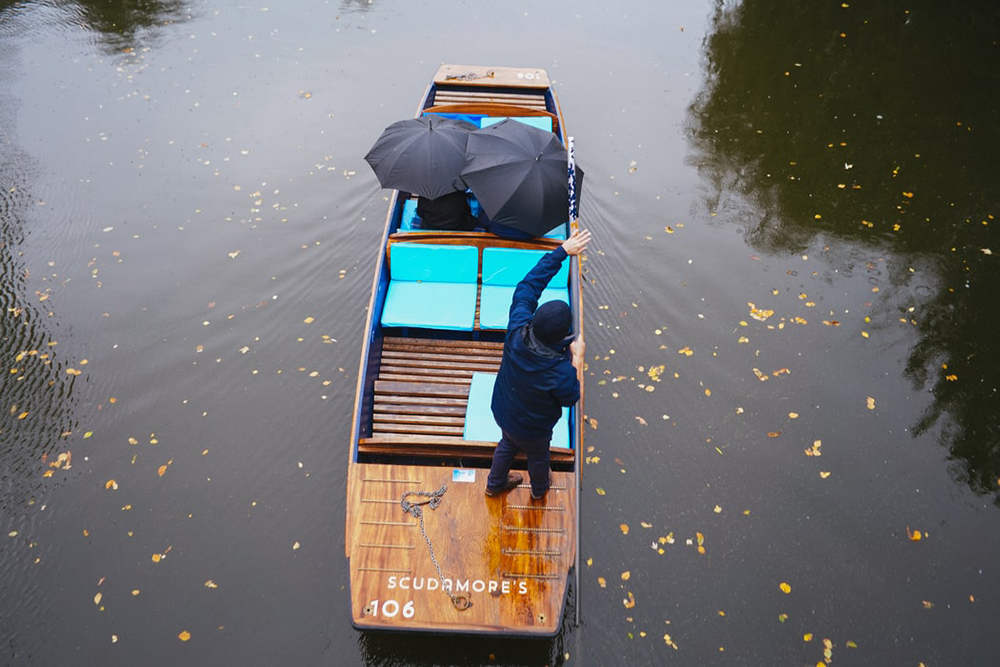 Pre-booking is essential in winter
The winter punting trips in Cambridge aren't run throughout the day as they are in the summer. Throughout the months of November until March they are pre-bookable, and you will need to phone or book online. There are reduced experiences due to the time of the year and coronavirus limitations, so make sure you book in advance.
So, what can you expect to see when punting through Cambridge in the winter?
Due to the unpopular time of the year for tourists, you will often be one of the very few punts on the river. This means you can clearly see the Cambridge colleges as you float by. You will also go under the Bridge of Sighs and see the famous Mathematical Bridge.
When you experience Cambridge in winter by boat, you really soak up the magic, beauty and history that this city has to offer. Don't forget extra layers for warmth, and definitely don't forget your camera!