Giving a second chance to injured wild animals, Unity Wildlife Rehabilitation and Welfare operate their not-for-profit enterprise from their home in Whittlesey. We went along to meet some of their current cases and a few resident friends they've made along the way…
WORDS Natasha Shiels
I couldn't believe it when we discovered that Unity Wildlife Rehabilitation and Welfare was based just around the corner from The Fens HQ. Rescuing anything from hedgehogs to birds, kingfishers to rabbits, foxes and deer, Unity uphold a zero discrimination policy. If you bring an injured wild animal to them, they will endeavour to help wherever (legally) possible.
Made up of a team of around 15 volunteers, Unity is the group set up and run by partners Russ and Hannah. "We actually met when we were at school," Hannah explained, "and we rescued our first wild animal when we were 16, it was a Great Tit." Whilst they went on to find regular jobs, their shared passion for animals remained. For several years the couple volunteered with Fenland Animal Rescue, which fundamentally rescues wild and domestic animals.
Last summer, Russ and Hannah decided to follow their passion for rehabilitating wild animals and decided to launch Unity, with the sole purpose of caring for injured wildlife before releasing them back. "We seldom rescue animals," Russ explained, "We usually leave that to other services. Instead, along with our network of volunteers who live across Fenland, we take in injured wild animals and give them the time and treatment when needed, before releasing them." The network of volunteers between them have a wealth of knowledge and expertise, and this allows Unity to place animals with the best people to help. "For example, our injured waterfowl go to a swan sanctuary and we have volunteers who specialise in raising orphan creatures," Russ added. There's even a reptile expert in Gorefield!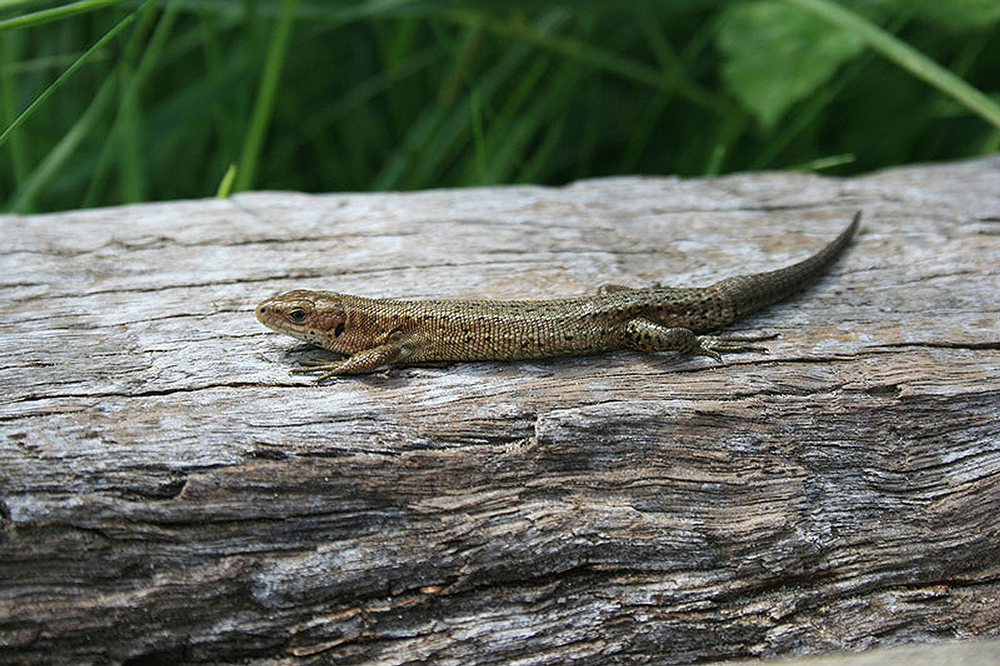 Winter for Unity is usually a fairly quiet time, peaking in the spring for orphaned animals or autumn for hedgehogs. On our visit, there were just a few squirrels in the centre's hospital and a sparrow hawk being treated for lead poisoning. Whilst Unity has only officially been running since August 2018, their reputation is quickly spreading. During our meeting one lady knocked at the door with an injured duck, quickly got named Derek, with a swollen foot. Russ gave him an examination and explained that this lucky duck just needed a few days' worth of anti-inflammatories before they would be able to return him to the river.
Of course not all animals recover sufficiently to be released. The Animal Abandonment Act makes it illegal to release an animal into the wild if it's not likely to survive. Some of the animals that Unity come across don't make it, but the majority do after some specialist care. And then there are the few rare cases, such as Ruby the Red Kite. Ruby was only a few weeks old when Russ and Hannah received a call to say her nest had been blown over and all the other chicks killed. After hand rearing her, Russ discovered an abnormality with Ruby's feet which meant that she wouldn't survive living in the wild. By this stage, Ruby had imprinted herself on Russ and saw him as her mother. The bond between them proved too strong, and six months later she is a permanent fixture at Unity HQ. "On the whole, we don't allow wildlife to get attached or too used to humans," he explained. "We handle them as little as possible to avoid stress and to prevent them thinking that humans are a source of food." Though that's easier said than done when you're looking at a cute squirrel or hedgehog.
Changing wildlife legislation
As animals become endangered, others flourish. From March 29th it will be illegal to rehabilitate squirrels and muntjac deer. The new Invasive Alien Species Order 2019 means that no more licences for squirrels and muntjac deer will be issued, leaving groups unable to help them if a member of the pulic finds an injured one. It's hard to understand laws like these when staring into the eyes of a beautiful squirrel, but the legislation devised in 2014 aims to control non-native species that put natural plants and wildlife at risk. And whilst Unity and other groups have no choice but follow the law, their work nonetheless continues with other wildlife that need their help.
So what should you do if you see an animal injured?
Calling organisations like Unity is the first step. If it's safe to do so, they will usually advise you to try and contain it and bring it to a centre where it can be rehabilitated and released back. "We can treat most injuries," Hannah explained, "such as breaks or cuts. For cases where the animals require further treatment, we work with a number of specialists including local veterinary surgery, Whittlesey Vets. They don't like to treat wild animals, but allow us to use their equipment."
Not-for-profit organisations survive on the generosity of others. Russ, Hannah and their team of volunteers don't get paid to look after wildlife, but they do require money for specialist treatment, food and bedding. If you can help with donations of any kind, or would like to help with fundraising, please do get in touch.
So what does the future hold for Unity Wildlife Rehabilitation and Welfare?
Russ and Hannah would love to register the company with a charity status, but for now, they're just hoping to spread their name so that they can help as many injured wild animals as possible. They've also started visiting groups such a Brownies, educating children about wildlife. They're keen to get the community involved as much as possible, as without them, Unity wouldn't be able to do what they do so well.
It was a real pleasure to meet the couple (and their beautiful rescue dog, Cookie). It's not often you meet people who have a genuine passion for helping wildlife, without expectation of a thank you or praise. They are the silent heroes who you rarely get to meet and who genuinely leave an imprint. The world is a better place for having the likes of Russ, Hannah and their volunteers.
If you see a wild animal in trouble, you can call Unity Wildlife Rehabilitation and Welfare on 07565 489462. You can also find them on Facebook by searching 'Unity Wildlife' or report a wildlife concern at unitywildlife.typeform.com/to/ron4mb