WORDS Dave Bailey
A biblical term used to describe the current state of the local music scene.
Last year was one of the most successful for emerging artists, new venues, and events. With young musicians breaking into the unsigned market and new pubs hosting live entertainment across the region, the opportunities were almost endless. Many local acts have appeared on the BBC and community radio stations, whilst streaming songs and videos was becoming the norm for attracting audiences to future gigs and festivals.
The shutdown in March was sudden and has affected many performers, both semi-pro and amateur alike, financially and creatively. The loss of venues and events, coupled with the fear of funding shortfall, has also resulted in many local festivals and family days being cancelled for the rest of the year.
Prior to the pandemic, the quantity and quality of new material available to buy and download seemed to be exploding and reaching a whole new audience via streaming platforms every day. With the advances of new technology and recording applications, solo performers in a live environment were able to produce content never before dreamed of outside equipment-packed studios.
The variations possible from loop pedals and stations, along with tracking virtual musicians, opened up the chance for a solo guitarist or keyboardist to not only multitrack live and sing harmonies in real time that accurately follow the key and lead vocal with no audible delay, but also provide intelligent drum and bass accompaniment.
Who would have thought that the little blue box (Headrush) used by K. T. Tunstall on her single 'Black Horse and the Cherry Tree' would have prompted a whole new industry manufacturing basic and highly complex pedals for solo artists like Ed Sheeran?
Looking back over the years as a performer, the cobbling together of a set of echo tape heads on an old Telefunken reel-to-reel ¼ inch tape deck and then feeding the mash-up of sounds through a Watkins Copicat is as far away from today's tech as 8mm cine projection is from live streaming a 4K film. All of this can now be achieved in real time using compact and processor-based sound modules available at a fraction of the cost.
So this lockdown from live performing has become a hard pill for many. In fairness, there has sprung up an amazing amount of live-streamed and posted videos of performers trying to maintain a presence using both social media and the 'old faithful' YouTube platform, but the thrill of standing in a pub, on a stage, or on a trailer in a field full of people will never be replaced by Zoom or Facebook Live. There can be no substitute for the feedback from and interaction with a real crowd.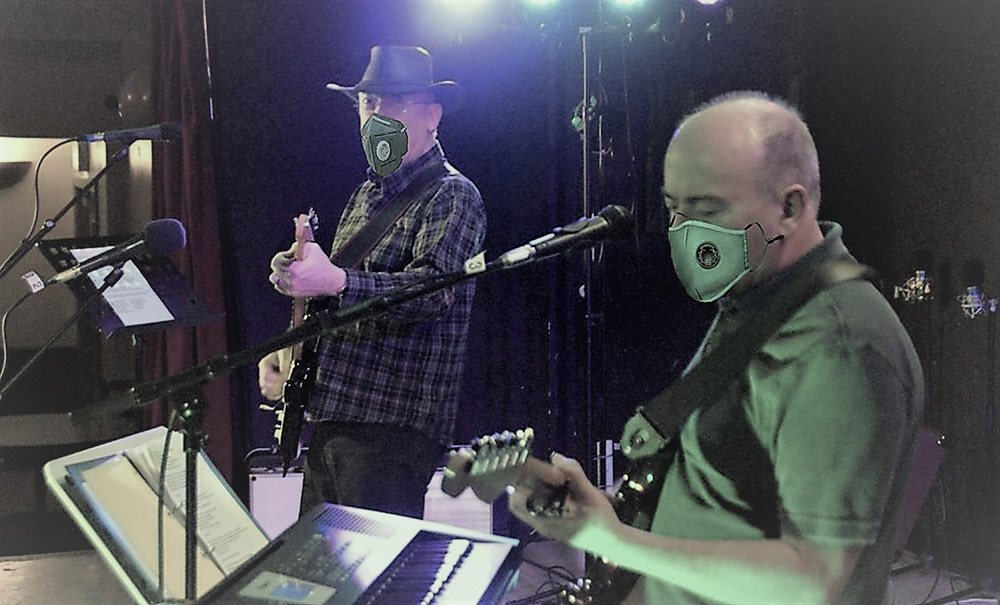 With the current restrictions, any indoor live performance must be at minimum volume, realistically be an instrumental (no vocals), must not be performed on any wind (blown) instrument, and should not contain material that could encourage the audience to participate (that counts 'Wonderwall' out then). Almost all venues would be hard-pressed to agree to an event subject to these constraints, and it would not attract many attendees.
Thankfully, outdoor events are now allowed, and hopefully the return to at least acoustic performances indoors will be on the next easing from lockdown, but the airborne droplet issue still hangs heavy over the industry.
Keep virtual performing, and we may see or hear you at the next gig or open mic …
Local open mic listings will updated as soon as permitted and can be found here.