Local Charity The Edmund Trust; based in Waterbeach, has been named as one of the best companies to work for in the East of England as well as one of the best Charities to work for in the UK.
Named as the 14th Best Charity to work for in the UK; and the 31st Best Company to work for in the East of England, The Edmund Trust is a shining example of the care and support given to those with learning disabilities, putting Support Workers at the forefront of its service to those with the most immediate need of support.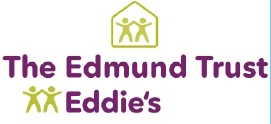 The survey, conducted by Best Companies, noted that staff feel they get a fair deal with their pay and benefits, as well as feeling rewarded for the job that they do and that they are given the opportunity to grow and progress.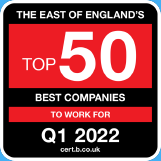 Nicola Jackson, Head of Human Resources stated: "Support Workers are the organisations "core" workers, without whom we are not able to operate; our HR strategies are therefore focused on the attraction, engagement and reward of a social care workforce. We have sought to manage our staff fairly and consistently; in line with our values of Commitment, Collaboration and Positive Interactions, and in the pursuit of a more engaged, higher performing workforce"
With services across Cambridgeshire; and the potential for growth further afield, The Edmund Trust is always on the lookout for those who want to make a difference in a person's life; either out in the local community or with a specific Service within the Company.
If you are interested in an exciting, rewarding and caring role within The Edmund Trust, and you have the passion and enthusiasm to help those with learning disabilities, then please visit the website http://www.edmundtrust.org.uk.