The Mayor, Councillor Andrew Lynn, Deputy Mayor, Councillor Susan Wallwork,  and the other members of Wisbech Town Council were saddened to learn today of the passing of John McIntosh on 29 August 2021.
John was one of three distinguished army heroes presented with the Honorary Freedom of the Town on 11 December 2017.
Local councils have the power to give the title of Honorary Freemen to "persons of distinction and any persons (or groups) who (which) have in, the opinion of the council, rendered eminent services to the Borough (or Town)". The freedom is an honour to recognise the significant and valuable services rendered to the Borough (or Town) by that person (or group).
Cllr Steve Tierney, who had been Mayor of Wisbech at that time, proposed that the Mayor and Councillors of the Town of Wisbech confer upon Gerald Fleming, John McIntosh and Ronald Sanderson the Honorary Freedom of the Town of Wisbech as an act of gratitude for their services to the Country and in recognition of the high esteem in which they are held by the community of Wisbech.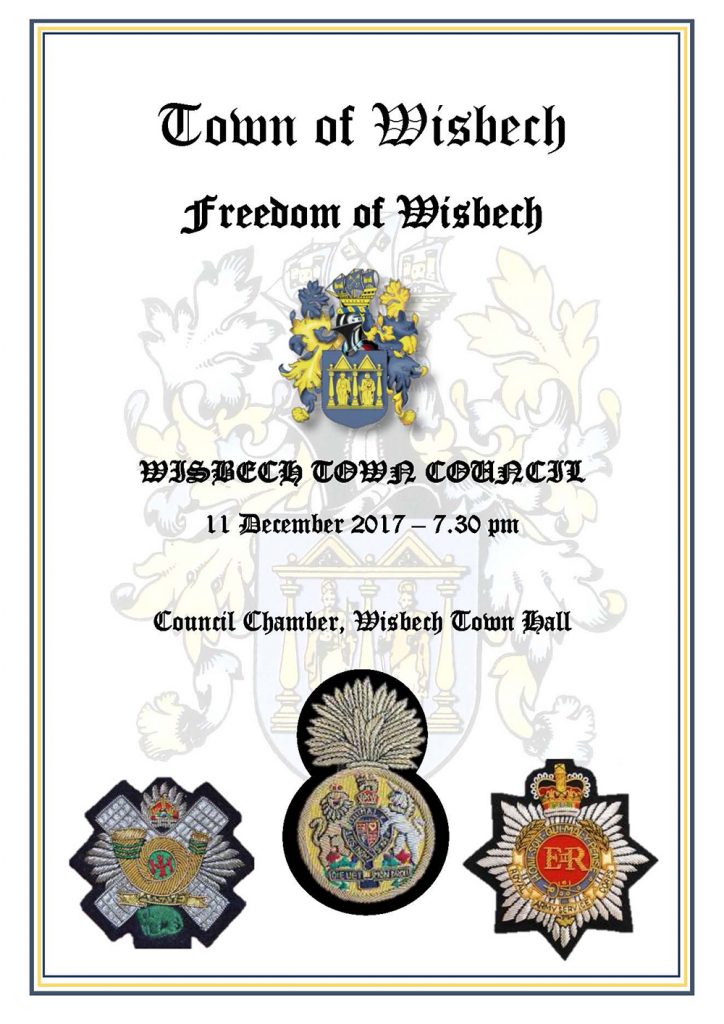 John was drafted into the army in June of 1943 at the age of 19. He was initially posted to Leeds and Edinburgh for training with the 1st Highland Light Infantry. From there they were sent onto Sittingbourne in Kent for further intense training before being shipped for deployment from Newhaven across the channel to Normandy.
John was awarded the Chevalier de l'Ordre National de la Legion d'Honneur (Chevalier is the highest of the honour's five divisions) by French Consul Jean-Claude Lafontaine in a special ceremony at his home in 2016.