What will Peterborough look and feel like a couple of years from now? As well as hope that a more normal post-Covid life is in reach, significant investment in Peterborough looks set to transform the city.
Anyone who has lived in or near Peterborough for most of their life has seen huge changes across the city. However, it appears some of the biggest changes are yet to come. Investment and funding are set to create welcome new infrastructure and facilities.
On the banks of the Nene
Much of Peterborough's development is happening on either side of the River Nene. Work on Fletton Quays just south of the river began in 2017. An area of previously derelict land and vacant buildings is being transformed into more than 350 apartments and office space, which will include the new Peterborough City Council offices. Fletton Quays is also to be the location for a new 'government hub' office complex, a Hilton hotel, a whisky distillery, restaurants, and leisure and retail facilities.
Across the river, the Embankment is soon going to look very different. Work has begun on the creation of a new university for Peterborough. The project has been subject to unfortunate delays in recent years, but the situation appears more positive now. The plan is for a phased approach. The university will welcome up to 4,000 students in 2022, and around 12,500 students by 2030.
Most exciting of all is the prospect of a new stadium for Peterborough United on the Embankment. A superb ground is promised, with the facilities required to host major football competitions, including under-21 internationals. It's likely that new pubs and restaurants will be created to cater for hungry and thirsty football fans, as well as people attending concerts that the stadium will no doubt be looking to host.
As always with these things, at such an early stage it's perhaps best not to look for a definite completion date. But those involved say that it should be ready to open in January 2023 'subject to all the necessary planning permission funding and construction timetables'.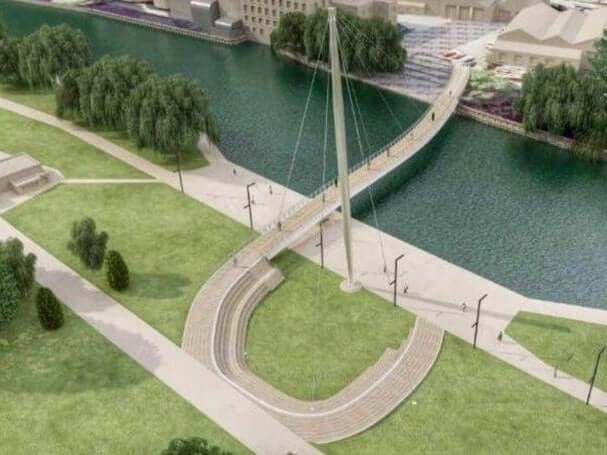 A new pedestrian and cycle bridge
Plans are also being developed for a £5 million pedestrian/cycle bridge over the River Nene, linking the Embankment with Fletton Quays. Construction is expected by 2024 and is to be done in a low-carbon and sustainable way. The sustainable theme is in fact key to the bridge's concept, as one of its aims to is hook up to the Green Wheel. This will play a part in making it easier to walk and cycle around the city.
All of this sounds very positive for an area that many believe has been neglected in recent years. No doubt some will mourn the loss of some of the green space on the Embankment. But the city will be gaining much in terms of leisure facilities, education infrastructure and job opportunities.
City centre developments
Moving away from the river, there are several other developments of great interest. Take the plans for a £43million 'Station Quarter' around Peterborough's railway station. This should give visitors to the city and residents alike a much better experience around the station. The project includes office space, a shopping plaza, housing and restaurants. Two new multi-storey car parks are also planned.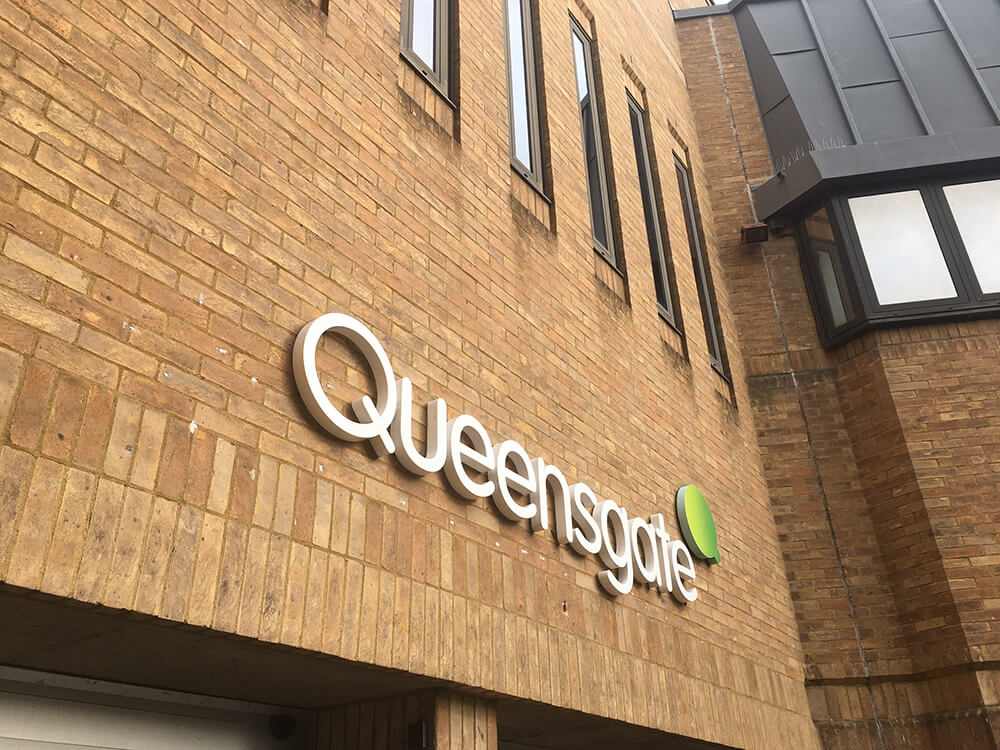 At the heart of the city centre is a development expected to transform leisure time for the region's residents. The expansion of Queensgate shopping centre includes a new ten-screen Empire Cinema, complete with IMAX screens, along with restaurants and new stores. Covid-19 restrictions have hit the cinema industry hard, of course. But hopefully the new cinema will be able to open on schedule as restrictions ease.
A short walk away, the £150 million North Westgate development is expected to create new homes, offices, a hotel, shops and restaurants. In September 2020 it was announced that Peterborough City Council and Hawksworth Securities PLC had entered an agreement to begin acquiring land for the development.
New leisure, heritage and sports facilities
It looks as though anyone who thinks there's nothing to do in Peterborough may have to think again in the coming years. Peterborough City Council have a number of initiatives in their plans, including:
A new library, culture and community hub in the current TK Maxx building on Bridge Street.
An extension to Peterborough Museum that will house the Must Farm boats.
A new activity centre to include a family fitness and sports facility with Olympic-standard training and competition areas, plus an outdoor performance space.
A new £38 million regional pool on Oundle Road, with an eight-lane 25-metre pool, teaching pools, sauna facilities, gym, sports hall and café.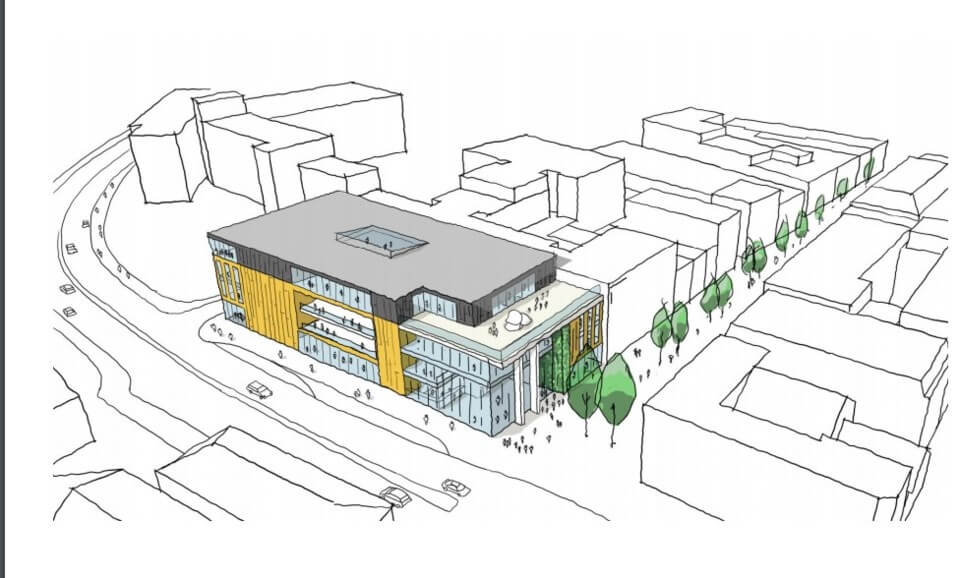 Commercial and industrial development
Commercial and industrial development is also likely to be a big part of Peterborough's near future. For example, in February the Firethorn Trust announced plans for a new £60 million industrial development in Hampton. The site is close to the existing Ikea and Amazon facilities. Scheduled for completion by mid-2022, the 500,000 sq ft logistics park is likely to create 150 jobs.
Other industrial plans for the city announced or approved over the past few months include a 200,000 sq ft development of warehouse, trade counter and self-storage facilities off Maskew Avenue, a £55 million development at Shrewsbury Avenue, and a 51 hectare industrial estate in Fengate. Together, they are likely to create up to 4,000 jobs.
A greener city
Underpinning all these developments are Peterborough's ongoing aspirations for even better sustainability credentials. A good example is the council's plan to renew its fleet of vehicles with electric bin lorries and street sweepers. It also plans to roll out electric vehicle charging points across the city.
Other green city plans include upgrading cycle and pedestrian paths on Lincoln Road, and new education courses in green technology. In February, city planners also approved a new solar park on the site of the former Stanground waste disposal facility. Producing enough energy to power 700 homes, the solar park will contribute to Peterborough and Cambridgeshire's ambitions to be carbon neutral.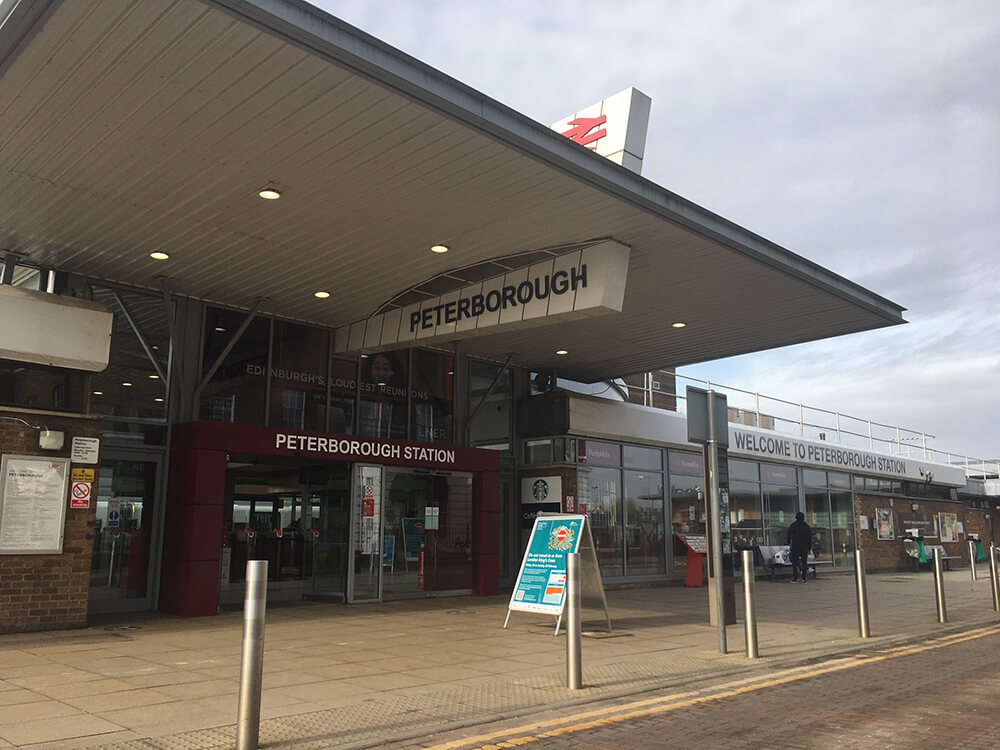 Looking forward to a better city
It can be hard during pandemic restrictions to look positively to the future. But I for one am very optimistic about how Peterborough will change in the next few years. With so much investment and funding, here's hoping that everyone will find something new and better to enjoy in this ever-changing city. .
WORDS Richard Groom