Coronavirus is reaching every part of our lives. Nothing seems protected from it, and soon that will include Halloween. Parents will have to think creatively this year if they are to give their children a Halloween experience to remember.
We'll have to see what the government guidance will be, but it looks likely that, at the very least, the 'rule of six' will still be in place on 31 October. In any case, it's possible that trick or treaters will find more doors closed than open if they head out in search of sweeties.
But all is not lost. There are still ways to give kids a Halloween experience – and for grown-ups to enjoy a thoroughly scary time.
Virtual trick or treating
This could be the year when trick-or-treating becomes a virtual reality. With governments and parents around the world struggling to work out what's legal and safe in a pandemic, the possibility of a digital Halloween is now very real.
In America, Mars Wrigley (home of M&M's, Snickers, and many other brands) is one of several companies that have launched a virtual trick or treat experience. Treat Town is an app-based experience that enables kids to create spooky avatars and a way to 'knock' on the digital door of neighbours, friends and family members. Users will even earn candy credits that they can redeem for real sweets and chocolate.
You don't need an app to have a similar experience of course. How about setting up spooky Zoom calls, designed to frighten unsuspecting grandpas and grandmas unless they promise to send some sweets over to the children?
Here are five other ideas for a Covid-safe Happy Halloween 2020 – for kids and adults.
1. A spooky movie night
Turn down the lights, open the popcorn, and stream your favourite scary movies for a few hours. Netflix has plenty of films to choose from, and no doubt the free-to-air channels will be joining in too at the end of October. The Night of the Living Dead from 1968 is a masterpiece zombie movie, or maybe you'll go for something more recent like The Silence of the Lambs from 1991, or 2012's The Cabin in the Woods.
If there are kids involved, there is still plenty of choice, of course. Try Goosebumps (2015), or Tim Burton's Frankenweenie (2012), or Beetlejuice (1988) with the brilliant Michael Keaton and Winona Ryder. My choice, however, would be 1990's The Witches, with the very scary Angelica Houston in this adaptation of the Roald Dahl classic.
2. Tell some ghost stories at home…
There's nothing like a spine-chilling scary story to conjure up the spirit of Halloween. Head to Amazon or your local bookshop and get a book or two of spine-tingling tales. Alternatively, YouTube has loads of brilliant ghost story videos, many just a few minutes long and perfect for kids.
… or by Zoom
Imagine a darkened room, with just a few candles flickering away. The kids are huddled over the phone, tablet or laptop, while your friends or relatives are together on a spooky Zoom call. It's the modern alternative to swapping ghost stories around a fire in the garden.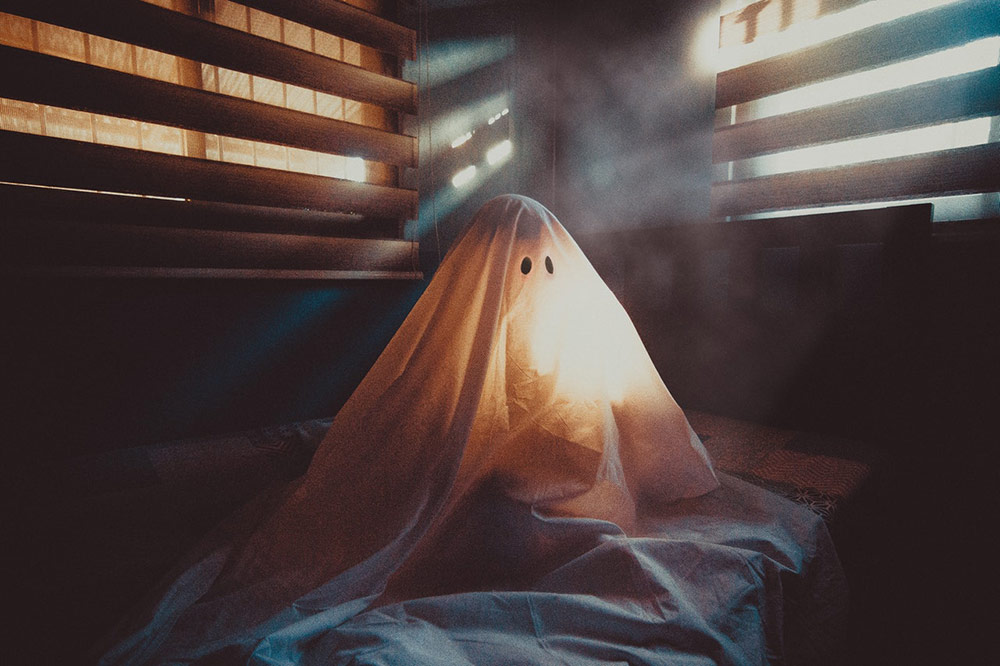 3. Look for Halloween events
Autumn half term is just a few days before Halloween, and garden centres and visitor attractions are organising a number of events and experiences.
4. Do some spooky cooking
Bake and decorate spooky cookies. Encourage the kids to make them as disgustingly scary as possible. They'll love it!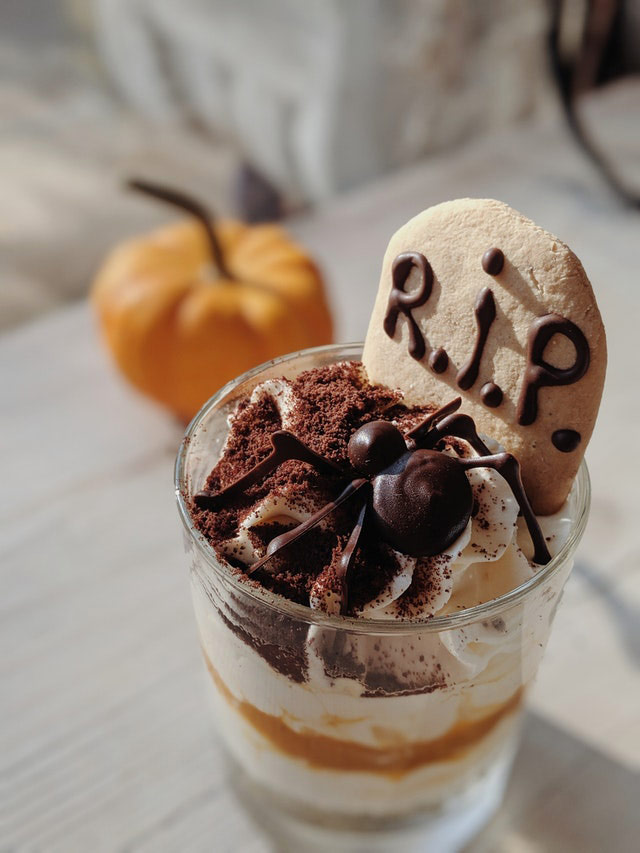 5. Carve a pumpkin
I'm unsure whether Covid-19 or the weird weather this year will affect the pumpkin crop. But if you can get hold of some, carving a scary Halloween lantern is always a fun activity for kids.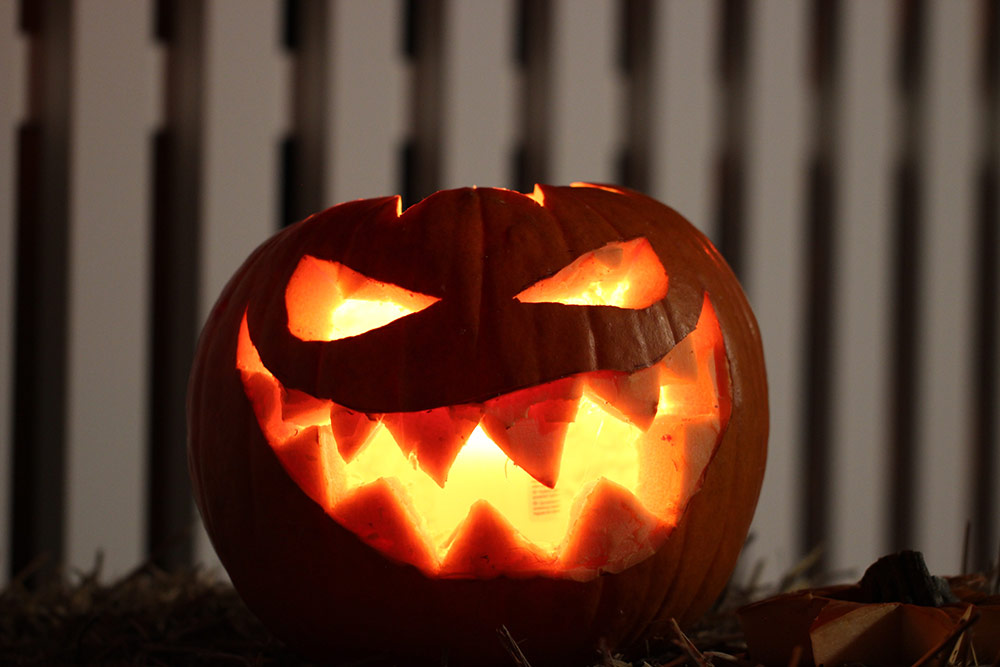 Words Richard Groom
Whatever you do this Halloween, here at the Local View we hope you stay safe – while still having a gloriously spooky, scary time. Happy Halloween 2020