Grow Your Business Programme Cambridge
Allia has opened applications for their latest accelerator programme for small businesses. Their Grow Your Business programme in Cambridge will launch in April 2023, and includes everything you need to grow your business in just 2 months.
Benefits include:
2 months of dedicated support
Expert workshops, from marketing & HR to sales & financing
1-1 support & mentorship tailored to your business
Network with other small business owners in your area
Alumni benefits including exclusive discounts & free co-working days
Fully funded, so free for you to access!
Allia delivers their Cambridge Grow Your Business programme at no cost; they are simply looking for businesses who want to gain more customers and grow. You could be running any kind of business, whether it's a café, corner shop, local garage, roofing company or fashion-related.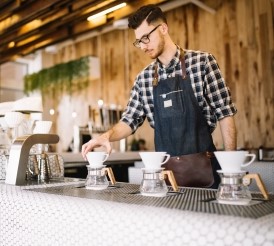 To take the time to really focus on your business, there's nothing better than a dedicated business support programme. Allia's Grow Your Business programme has specialist workshops designed to fit around an entrepreneurs day, focusing on essential topics such as marketing, HR, sales and financing. Their team of business advisors and mentors offer 1-1 tailored support to help your business gain customers and revenue. 
For further information, visit: Grow Your Business Cambridge
To apply visit: Grow Your Business Cambridge
The application deadline is 2nd April 2023.
"I could not recommend the Allia Grow Your Business course highly enough. The skills I gained from it have helped me to scale my business with clarity and confidence, I would do it again in a heartbeat." (Catch Rhys Jones. Founder of Catch Rhys & participant of Grow Your Business).