This October, Cambridge-based gallery, Extraordinary Objects, will launch a new exhibition celebrating the work of David Shrigley; a crude, contemporary and comical British artist, who is internationally recognised for his satirical, cartoonish ink drawings which observe everyday situations, human interactions and politics.
The new exhibition, titled 'My Artwork Is Terrible and I am A Very Bad Person', intends to provide comic relief to visitors, celebrating the light at the end of a turbulent pandemic tunnel. Key pieces in the display will include five original acrylics on paper, including 'Three Caps', 'Cream' and 'Resist Your Urges', as well as a selection of highly sought-after limited-edition prints, all signed by the artist, including: 'Art Will Save The World', 'My Rampage Is Over' and 'I've Never Seen You'. New 2021 signed prints include: 'I'm Sorry' and 'You Will Not Stop Me From Singing'.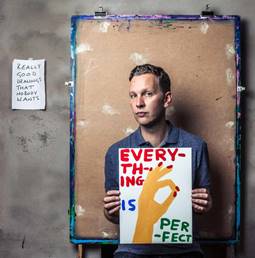 Extraordinary Objects celebrates works that are truly 'extraordinary' in nature, and features a unique collection of artwork, sculptures, antiquities and natural history, all hand-picked by Owner, Carla Nizzola.
Carla comments: "David Shrigley stands out to me, and many others around the world, due to the brilliant satire he brings into his work. Tackling serious issues like life and death, unemployment and child welfare, as well as more absurd subjects, his fragmented narratives can be both poignant and funny. He is both chaotic and colourful – and in high demand. While providing a rare opportunity to view and purchase works from this artist, the 'My Artwork Is Terrible and I am A Very Bad Person' exhibition is intended to afford both joy and intrigue to those visiting; I think we can all benefit from some light-hearted relief right now."
In 2020 David Shrigley was awarded an OBE for services to Visual Arts, and was also nominated for the 2013 Turner Prize. Visitors to Extraordinary Objects will be able to view Shrigley's artwork for free and all pieces will be available to purchase. Extraordinary Objects is also part of the 'Own Art' scheme, which enables people to take interest-free loans to purchase an artwork of their choice.
Exhibition highlights include: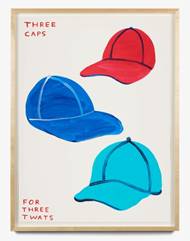 'My Artwork Is Terrible and I am A Very Bad Person' will run from 1 Oct – 4 Dec 2021 at Extraordinary Objects Gallery, 14 Green Street, Cambridge, CB2 3JU. To discover more awe-inspiring pieces, visit the gallery, book an appointment with Carla on +44(0)7739 002 759, browse the Extraordinary Objects website, and follow @ExtraordinaryObjectsUK on Instagram.