With Christmas just around the corner, it's time to enter into the festive spirit at Nene Park! Discover the calendar of craft workshops, read about our fundraising stars and photography calendar, and explore the exciting and unique shopping opportunities found at the Visitor Centre & Gift Shop and Lakeside Farm Shop in Ferry Meadows.
Christmas workshops
Festive craft workshops will be taking place on weekends in the run up to Christmas. Come along and try a new skill whilst creating bespoke gifts for your friends and family. Join us for jewellery making on 4th December, a Christmas card quilling workshop on 5th December and willow weaving on 12th December. Visit our events webpage to find out more and book your place: www.nenepark.org.uk/events.
Spread some sparkle!
Spread some sparkle in the Park this Christmas by decorating one of our wooden fundraising stars to hang outside the Visitor Centre & Gift Shop. The money donated from the stars will go directly back into the Trust and used to make sure Nene Park is well looked after and here for all the community to enjoy. The stars are available at the Visitor Centre & Gift Shop for a suggested donation of £5. Visit our webpage to find out more: www.nenepark.org.uk/christmas-stars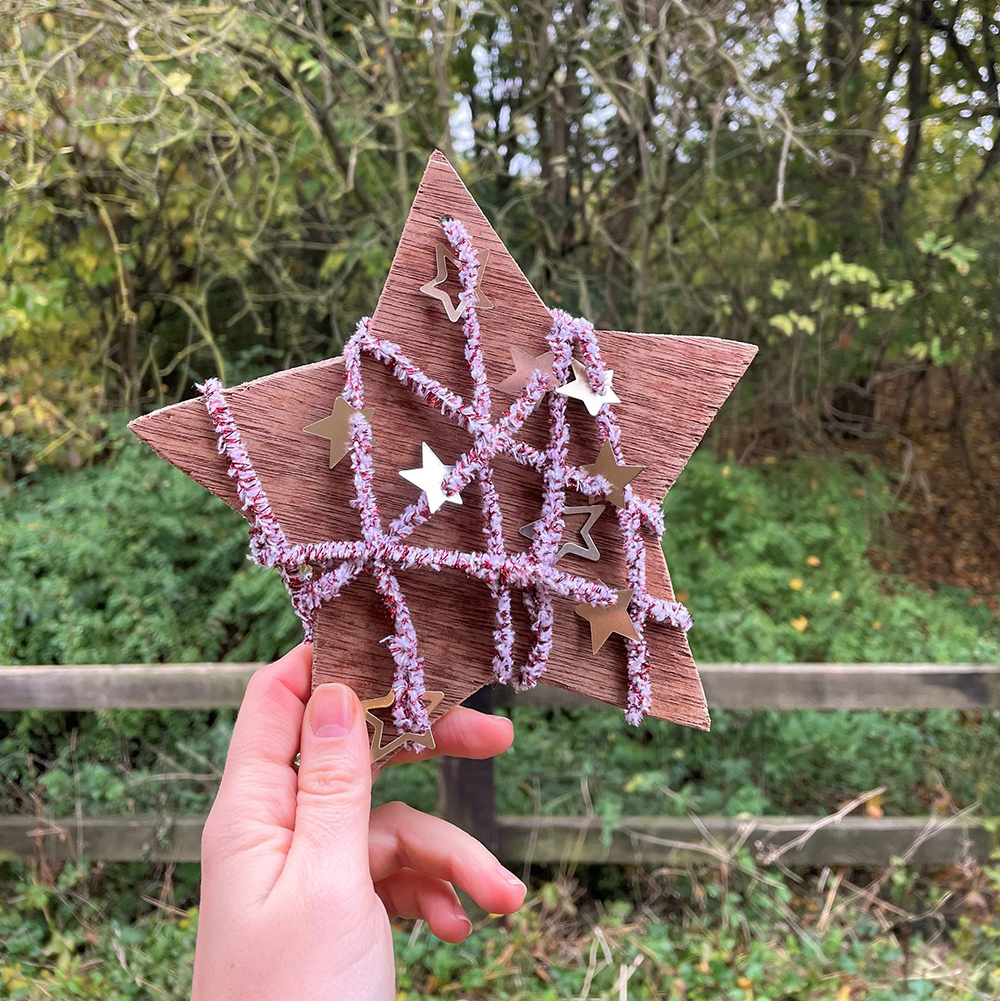 Nene Park fundraising calendar
Enjoy a year of beautiful landscapes, seasonal colours and local wildlife found at Nene Park. Our 2022 fundraising calendar features all the wonderful winning entries from our monthly photography competitions and will be available to purchase at the Visitor Centre & Gift Shop later this month for just £8.99. The profits raised from calendar sales will go straight back to maintaining and nurturing Nene Park.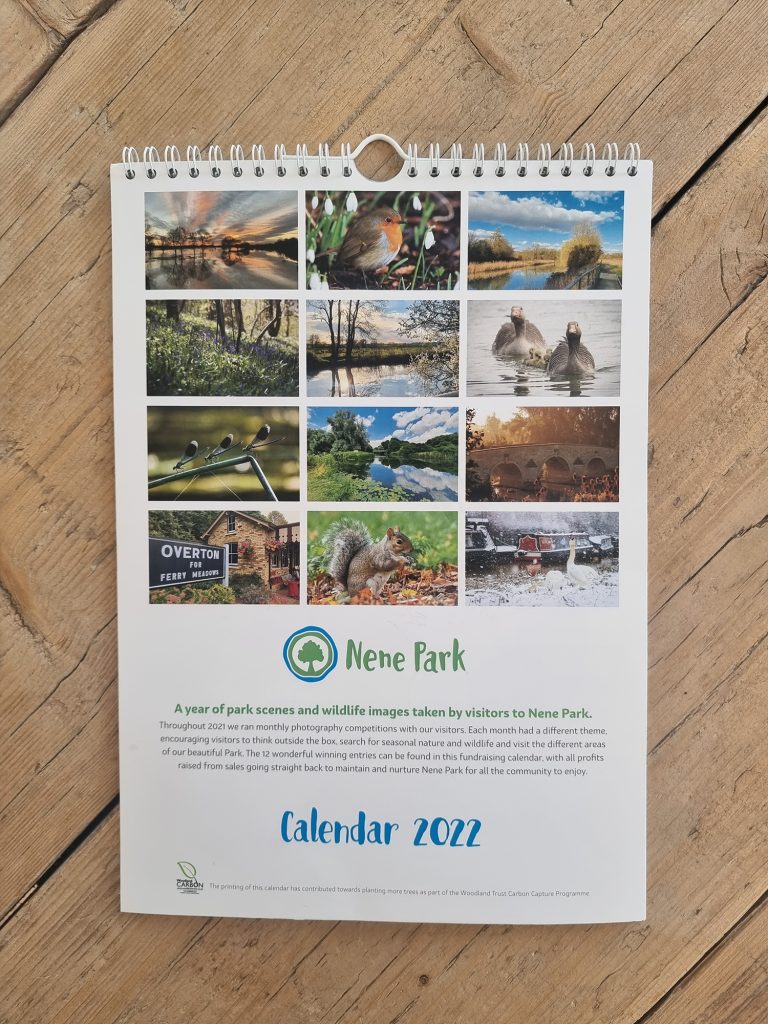 Christmas gifts
Christmas has arrived at the Visitor Centre & Gift Shop at Ferry Meadows! Full of a wide range of decorations, thoughtful gifts, homewares and souvenirs, as well as games, toys, books and treats for pets and wildlife. For more sustainable gifts, you'll find our eco-friendly health and beauty products, alongside a new range of plastic-free toys and Recycle Me craft kits.
The Visitor Centre & Gift Shop is open 7 days a week, from 10am to 4pm. All of the proceeds from purchases go towards the maintenance of the Park, so you can shop guilt-free, knowing that your purchases are making a real difference to our beautiful Park.
Festive food at the Farm Shop
To celebrate the first Christmas season at Lakeside Farm Shop, our team have been busy sourcing Christmas treats and essentials from premium British suppliers, many within a 20-mile radius of the Park.
Our five artisan Christmas Hampers have been carefully curated from a range of high-quality products to help make Christmas extra special. The perfect gift for a family member of friend, or just to enjoy at home over the Christmas period, there is a hamper to meet everyone's tastes, needs and dietary requirements. Hampers are available to order online or in-store and can be collected from Lakeside Farm Shop: https://www.nenepark.org.uk/pages/shop/department/festive-hampers
Discover our full Christmas range in-store at the Farm Shop, from locally sourced meat, deli and cheese items to an extensive range of wines, spirits, ciders, ales and mead from renowned suppliers found on our doorstep. Choose from a delicious range of festive biscuits, chocolates and other sweet treats, alongside seasonal fresh flowers and plants. Lakeside Farm Shop is also proud to stock a selection of vegan and gluten-free festive substitutes in addition to our usual free-from range.
The Farm Shop is open 7 days a week, from 10am to 4pm and can be found next to Nene Outdoors at Lakeside in Ferry Meadows. All proceeds from purchases go towards the maintenance of the Park, and you can even benefit from an hour's free parking when you spend £10 or more in-store!
Park to Plate Lamb Boxes
We're excited to share that orders are now being taken for the very first run of lamb boxes containing a range of different cuts of lamb, born and reared on land managed in a nature-friendly way, including the Nene Park estate, as part of our new sustainable 'Park to Plate' initiative.
What could be more sustainable than hyper-local meat, reared with the utmost importance on the welfare of its animals and farmed in harmony with nature? To find out more about Park to Plate, our Share Farming Partnership and to order a small, medium or large lamb box, please visit: www.nenepark.org.uk/park-to-plate
Orders are being taken until 24th November for collection on 11th and 12th December from Lakeside Farm Shop in Ferry Meadows. Ideal to enjoy over the festive season!