Here at The Local View we love stories, and we'd really like to read yours! This children's writing competition is open to anyone aged 5 to 16 and it's super simple. Just write an original story, no more than 500 words in length, about ANYTHING you want.
The closing date is 31st March 2021
There are two categories: ages 5-11, and ages 12-16.
The judges are Belona Greenwood, screenwriter and author, and Jane Spencer of local indie publishing house Eyrie Press. Stories will be judged anonymously, without regard to grammar, punctuation or spelling. The judges will be looking for originality, creativity, and a story that engages the reader.
The prize is £25 worth of books from Jude's Book Shop for you, and a copy of Bel Greenwood's book The Flying Shop of Imagination for your school.
There will be just one winner from each age group.
Good luck!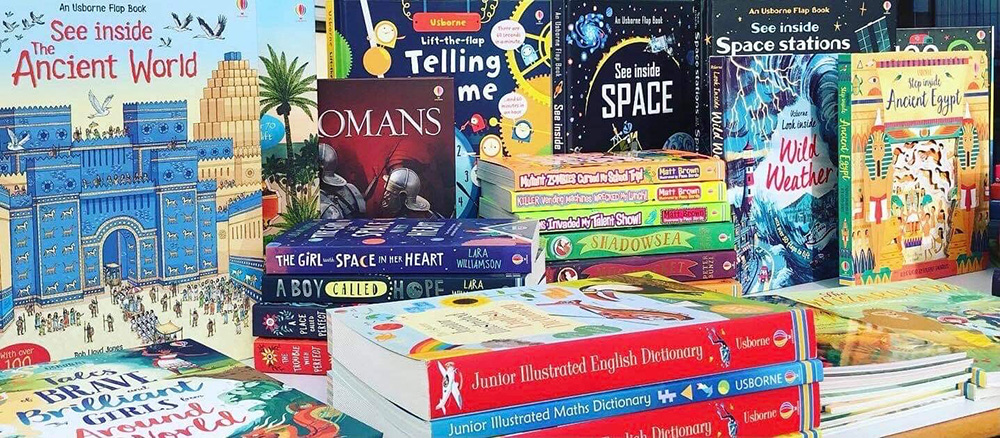 PRIZES
The winning entries will be published in The Local View and each winning writer will receive books to the value of £25 which they can choose from Jude's Book Shop.
My name is Leigh and I run Jude's Book Shop, a children's pop-up book shop named after my youngest son. Being passionate about books and working in schools, I wanted to have the opportunity to help and encourage as many children to read as I could. We have a range of over 3,500 items for all ages, from birth to young adult, including fiction and non-fiction books, activity books, information books, crafts, jigsaws, colouring and drawing books! Usborne is a family-run business and an award-winning publisher that will be celebrating the big 4 0 in 2021! What better way to start our celebrations than with an early competition? Jude's Book Shop is proud to be sponsoring The Local View's story competition. The winner in each category will win £25 of our gorgeous Usborne books!
Find Jude's Book Shop on Facebook or email judesbookshop@outlook.com
Additionally, each winner's school will receive a copy of Belona Greenwood's book The Flying Shop of Imagination.
THE FLYING SHOP OF IMAGINATION – Adventures in Creative Writing – A Resource Book for Teachers and Parents
The Flying Shop of Imagination book is like a box full of exciting objects and surprising secrets. It has grown out of the creative writing practice of Belona Greenwood and an Arts Council funded project called The Flying Shop of Imagination which fused writing with art. It's a practical book full of inspirational activities, challenges and exercises to use in the classroom or at home with the family. Its aim is to encourage the development and use of imagination, a child's power of invention and the adventure of writing. The photographs in the book are by artist and creative practitioner Kate Munro, and the book has been published by Singular Publishing in Norwich. The book can be purchased for £I7.99 plus p&p by emailing bel.greenwood@gmail.com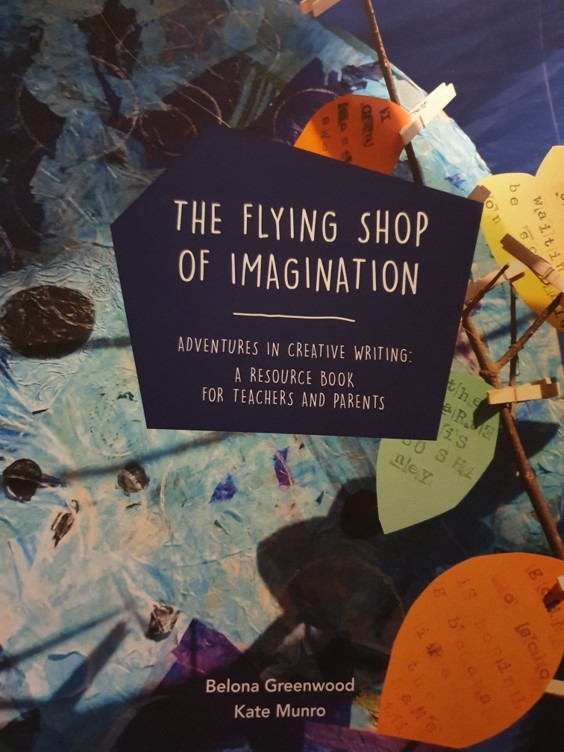 HOW TO ENTER THE CHILDREN'S WRITING COMPETITION
Write your story in a Word document (or similar).
If you would like to submit illustrations for the story, and/or images of the handwritten story, we would love to see them, but it is not essential.
A responsible adult (parent, guardian or teacher) then needs to email your entry to jaqui@thelocalview.co.uk and give:
The writer's name and age
The responsible adult's name and contact details
By submitting the story, the responsible adult confirms that they accept the rules of the competition. Teachers submitting entries on behalf of pupils must confirm that they have the permission of the child's parent/guardian.
THE RULES
Entrants must be under 16 on 31 March 2021
Writing must be original and your own ideas
Stories must be no longer than 500 words (excluding the title)
We can't accept previously published work
Judges' criteria: originality, creativity, and engaging the reader
Entries must not contain any defamatory, obscene, offensive, or any other unsuitable material. The Local View reserves the right to disqualify entries containing such matter
Open to Cambridgeshire residents only
Entries must be made via email, attaching the story as a Word document or similar
Only one entry per child
Relatives or employees of The Local View or Eyrie Press may not enter this children's writing competition
The responsible adult sending the story agrees to these rules