This autumn, developer Socius and partner Railpen showcased the community and charity partnerships that will come together at new sustainable development, Devonshire Gardens, during the Let's Go Circular exhibition in the Grand Arcade. 
Offering a glimpse into the future at Devonshire Gardens, the exhibition featured a selection of artwork by artists from Cambridge Community Arts and Cambridge Open Studios, which were specially commissioned last year for the development's 'Space to Grow' competition.
Also featured were colourful bird and swift nest boxes produced by The Phoenix Trust, a Milton based charity which offers experience of the world of work to young people and adults with a range of learning disabilities and special, additional or complex needs. The Phoenix Trust has a carpentry workshop onsite where the bird and swift box were built.
Both the art pieces and the birdboxes will be installed at Devonshire Gardens once the development is built, to be enjoyed by both the natural and residential community.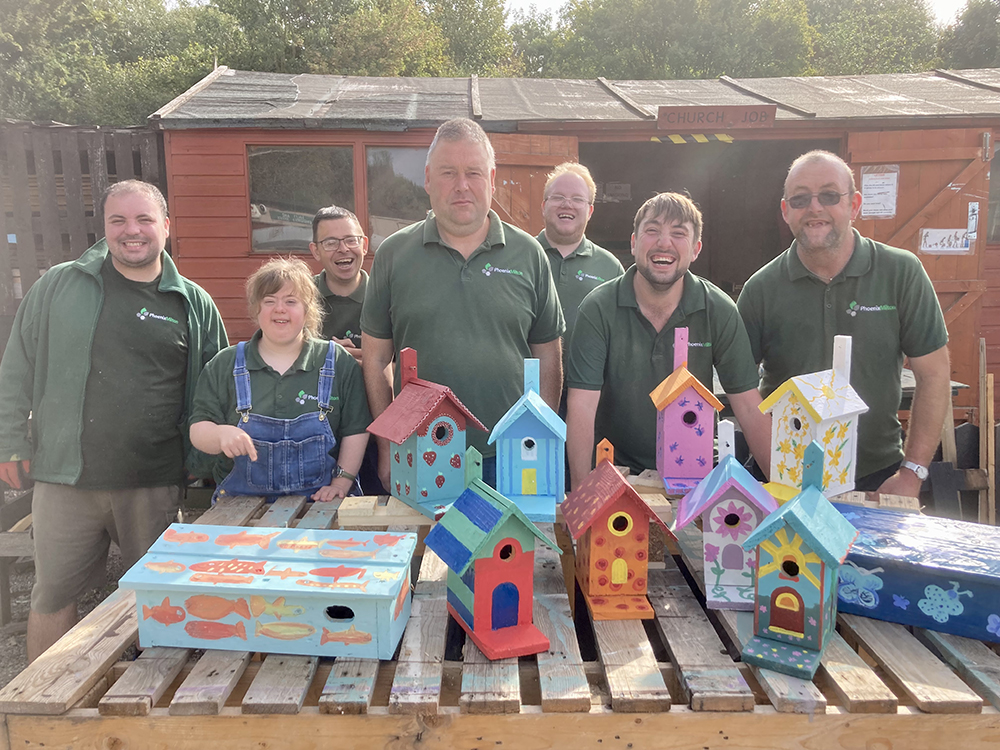 Woody at Phoenix Trust said:
"Our work placement students had a great experience developing the bird and swift nest boxes for Devonshire Gardens. This special project helped teach our co-workers work, social and life skills, and the boxes themselves will go on to help wildlife flourish in the local area."
The Let's Go Circular event, which ran from 22nd to 30th October, used the Grand Arcade as a platform to showcase some of the best circular economy and sustainability initiatives from across Cambridgeshire through a programme of interactive workshops and an exhibition space.
Doug Higgins, Development Director at Socius said:
"We are grateful to have been able to use our Let's Go Circular space to showcase some of the work of the fantastic creative and charitable community which is thriving in Cambridge, while also providing a look into the future at what life at Devonshire Gardens will be like.
"Devonshire Gardens will be a vibrant new a sustainable neighbourhood for people and wildlife. While we wait for the space to be ready for these fantastic art and design pieces to be installed, it is important to make the most of opportunities to showcase them in Cambridge so local people can enjoy them."
Devonshire Gardens will deliver 120,000 sq ft of wellbeing-focused workspace and 70 Build-to-Rent homes. The development will also include modern community facilities, including a creche, pavilion and flexible studios, all set around a landscaped public park.