Bitterns were considered extinct as a breeding species in the UK by the 1870s. Despite a steady increase in the size of the breeding population during the 20th century, by 1997 bitterns were back at the brink of extinction when numbers dropped to just 11 males. So conservation groups, including the RSPB, took swift action to safeguard the remaining population by restoring reedbeds as part of EU-funded projects. They also ensured legal safeguards through the creation of Special Protection Areas (SPAs).
Counting bitterns by their boom
Male bitterns have a distinctive 'booming' call, which they use to establish territories and attract mates. The RSPB count the number of bitterns in an area by noting the number of birds that boom. The amazing sound can be heard from up to 5 kilometres away. Moreover, each male's boom is slightly different, so they can identify a male individually.
The rare, heron-like birds normally nest in large reedbeds, so projects to restore and create new wetland areas have taken place at several RSPB sites in recent years. And the work is paying dividends. Many reserves across England either equalled or bettered site records for booming bitterns this year.
One remarkable example is RSPB Middleton Lakes, on the border of Staffordshire and Warwickshire. Bitterns there have successfully raised five young after two female bitterns chose to nest in a small section of restored reedbed, allowing visitors to enjoy fantastic views of this normally secretive species. This marked the first recorded breeding success of this species in the West Midlands for more than 100 years.
Kate Thorpe, Site Manager at RSPB Middleton Lakes, said: 'It really goes to show the impact good habitat management can have for threatened species. The work our expert staff and dedicated volunteers have done to bring these birds back to the reserve is incredible.'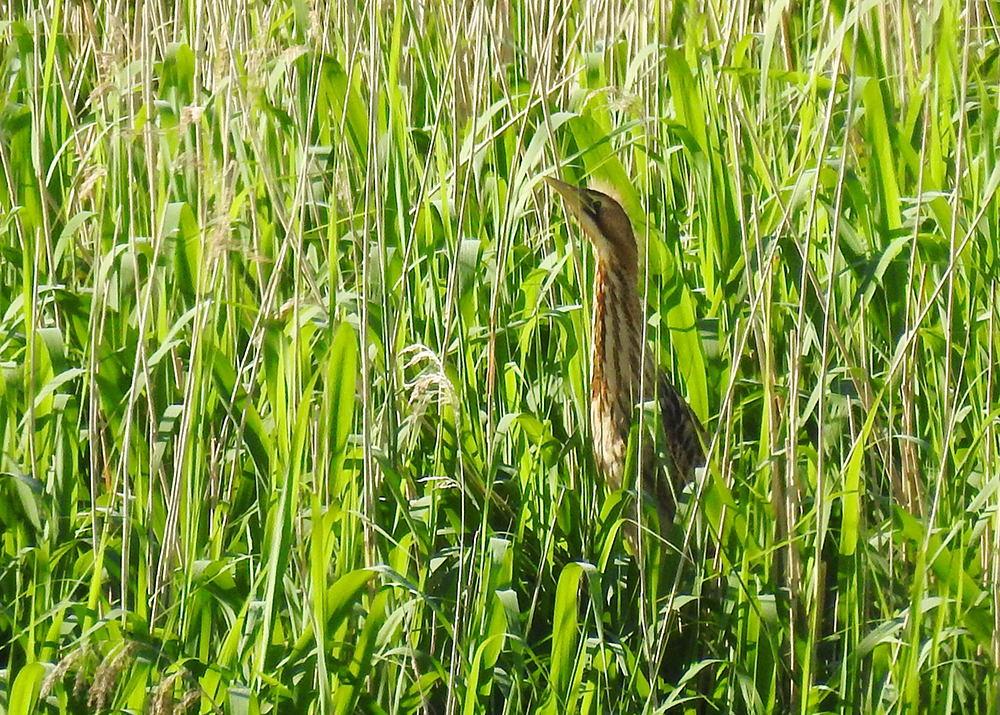 RSPB Ouse Fen near Cambridge has also enjoyed a record-breaking year, with 12 booming bitterns on site in 2021. The reserve is part of an ambitious 30-year landscape-scale conservation scheme to convert a working sand and gravel quarry into a wildlife-rich wetland habitat. By 2030 this will cover an area equivalent to 980 football pitches.
Since Ouse Fen's first bittern arrived six years into the project, their population has increased with the expanding wetland landscape. And conservationists have even recorded some of this year's boomers on the most recently restored 80ha part of the site which only transferred to the RSPB in June 2021.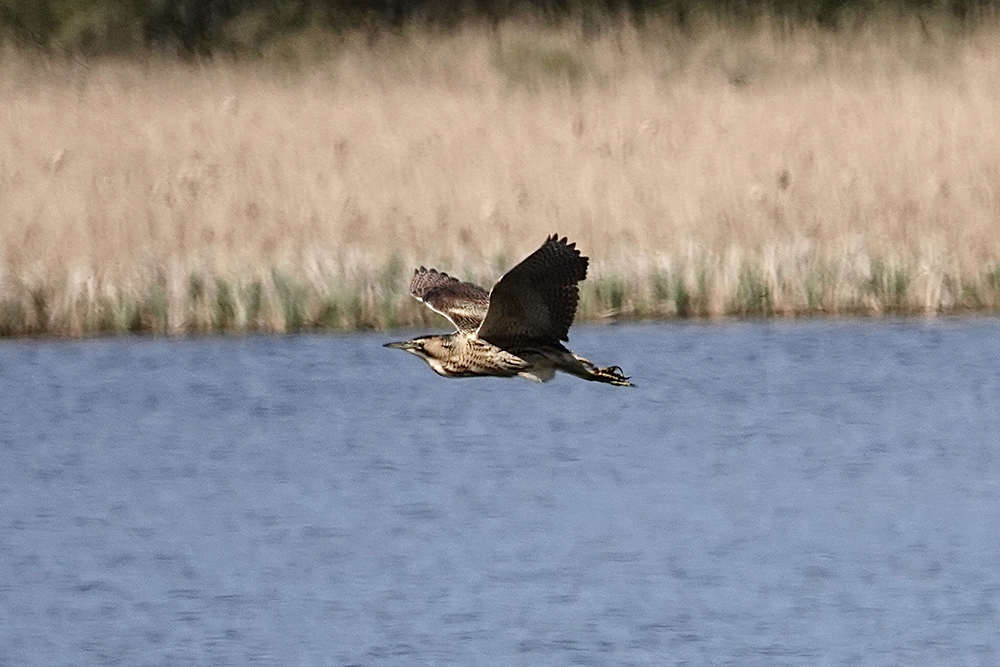 The work of the RSPB and partners
The RSPB is the UK's largest nature conservation charity, inspiring everyone to give nature a home. Together with their partners, they protect threatened birds and wildlife so towns, coast and countryside will teem with life once again. This year's successes show just how quickly a species close to extinction can bounce back with the right conservation support.
Expert staff and volunteers have undertaken survey work at RSPB reserves throughout the breeding season. They expect to publish full details on this year's bittern breeding successes in the coming months.
Words from the RSPB